Dreaming in Color
Selections from the O'Connor Collection
Exhibit Runs:
Feb. 28 – September 9
Closing Reception & Live Art Auction:
Friday, September 9, 2022, 5:00 – 7:30 PM (Auction at 6 PM), Babylon Great Hall
The late Robert J. O'Connor was renowned for his precise watercolor paintings that depict a wide range of subject matter, from European cities to pastoral landscapes to American waterways.
Before gaining recognition internationally for his artwork, O'Connor began with only a dream to start drawing. "I always wanted to do some type of art," O'Connor said in a 2007 interview with The Sentinel. At the age of 50, his dream became reality. He taught himself how to draw and paint by reading books and observing other artists. Despite the lack of a formal art education, O'Connor excelled at watercolors, the most difficult form of painting.
Selected watercolors and prints from the artist's personal collection will be on exhibition until September 9, 2022. We invite you to tour the exhibition in-person or online through our 360 virtual tour below.
The Carroll Community College Foundation will host a closing reception and live art auction of his works on September 9. Proceeds will fund the Robert O'Connor Endowed Scholarship for art students at Carroll.
Gallery Hours:
Monday – Thursday: 7 AM – 11 PM
Friday and Saturday: 7 AM – 4:30 PM
To RSVP for the closing reception or purchase a piece at the listed price before the auction, please contact Jamie Adrian at (410) 386-8168 or Jadrian2@carrollcc.edu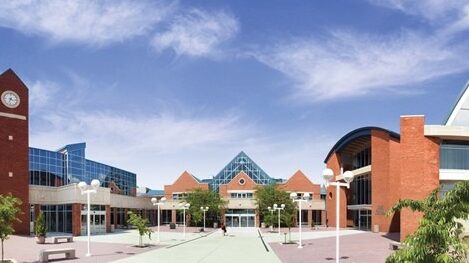 Closing Reception & Live Art Auction