Starry Night
Friday, December 2, 2022 – 5:30pm
Our typical gala is a black-tie optional event with a formal cocktail reception, silent and live auction and an exclusive entertaining performance followed by a dessert reception. Starry Night attracts Carroll County's most influential and affluent members of our community and has affectionately come to be known as "The Kickoff to the Holiday Season in Carroll County". All proceeds from Starry Night benefit the students and programs at Carroll Community College through the Carroll Community College Foundation.
Entertainment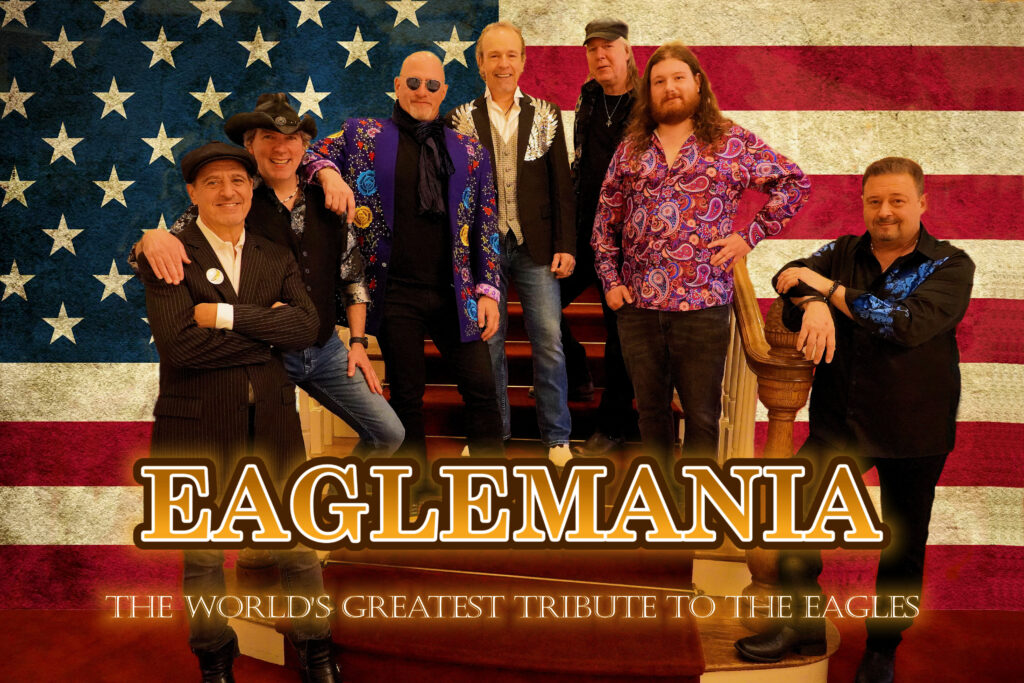 We are thrilled to announce, EagleMania: The World's Greatest Eagles Tribute Band, as the 2022 Starry Night entertainment! If you like The Eagles you simply must experience the world's greatest Eagles Tribute, EagleMania! Visit http://eaglemaniaband.com/
Become a Sponsor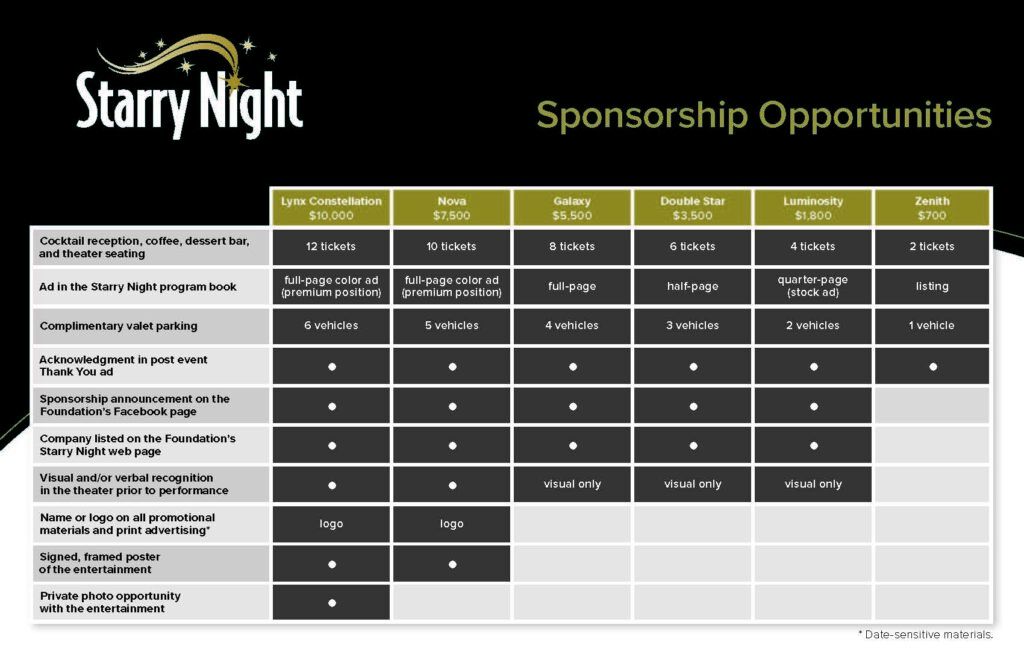 THANK YOU TO OUR WONDERFUL 2022 SPONSORS!
ACNB Insurance Services, Inc. – Double Star
American Heritage Insurance Agency – Luminosity
Apple Plumbing, Heating & Air – Double Star
Mr. Glenn Bair & Ms. Rebecca Bare – Galaxy
Dr. James and Mrs. Marie Ball – Galaxy
Barnes-Bollinger Insurance Service – Luminosity
Curt & Andrea Berstler – Luminosity
Best Western Westminster – Luminosity
Blossom & Basket Boutique – Double Star
Brook-Owen Real Estate/Mr. and Mrs. Bob Kirkner – Galaxy
Brown Schultz Sheridan & Fritz, CPAs – Luminosity
Business Solutions at Carroll Community College – Double Star
Carroll Community College – Host
Carroll County Anesthesia Associates – Double Star
Carroll Hospital Center, a LifeBridge Health Center – Luminosity
Comcast Cable – Galaxy
Crawford Yingling Insurance – Luminosity
English American – Luminosity
First Class Mechanical – Double Star
Hill Development Group LLC– Nova
InfoPathways, Inc – Luminosity
The Kahlert Foundation – Double Star
KCI Technologies Inc. – Luminosity
Kelly Benefits Strategies – Luminosity
Kiwanis Club of Westminster – Luminosity
Kohler Development Corporation – Luminosity
Kojak Graphic Communications – Double Star
Koons Westminster Toyota – Luminosity
Lawn Doctor – Luminosity
Lehigh Cement Company – Luminosity
Dr. Faye Pappalardo – Luminosity
Penguin Random House – Luminosity
Penn-Mar Human Services – Luminosity
PNC Bank, National Association – Double Star
Point Breeze Credit Union – Luminosity
PSA Insurance & Financial Services – Luminosity
Reed and Son – Luminosity
Samuel C. Hoff Agency – Luminosity
Shelter Systems – Galaxy
Shipley's Fine Jewelry – Luminosity
Skyline Technology Solutions – Luminosity
Taneytown Manufacturers' Roundtable – Luminosity
Tevis Propane – Double Star
Tim Kyle Electrical Service – Luminosity
Velnoskey Wealth Management Group of Janney Montgomery Scott – Luminosity
Westminster Pediatrics, LLC – Luminosity
For More Information
Phone: 410-386-8150
Email: Olivia Steadman

1601 Washington Road
Room M261
Westminster, MD 21157