Entrepreneurship & Small Business (Miller)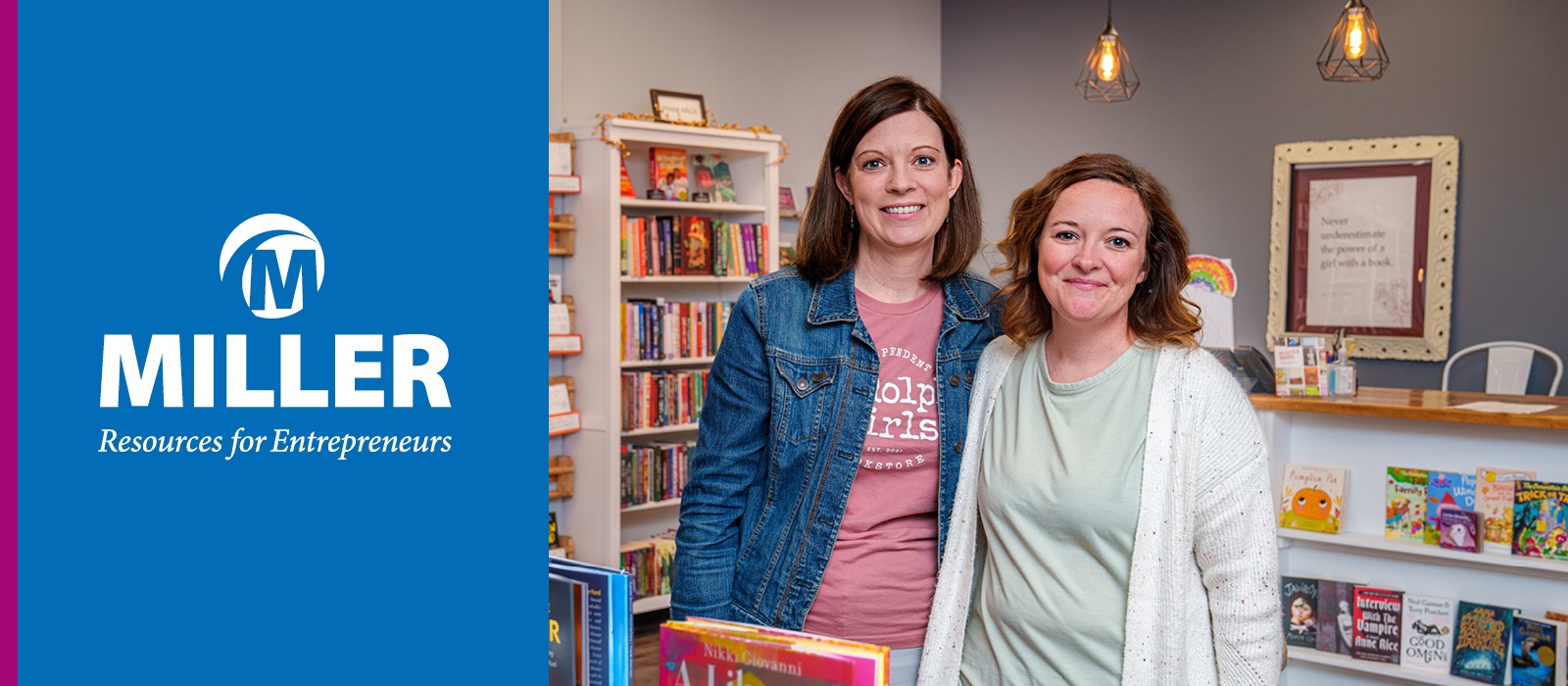 Solutions for Success
Miller: Resources for Entrepreneurs is Carroll County's go-to resource for entrepreneurs and small business owners who want to launch or build their businesses. We can provide you with the planning, training and community services to help you start, grow and be more profitable.
Why Work with Miller?
Miller Scholarship Fund

Build your business and we'll help pay for the training! Miller scholarship funds may cover up to 100% of course costs for all classes and workshops beginning with MSB, SBA or SBD until funds are depleted. Learn more.
Experience. Since 2003, our team of instructors and advisors with real-world experience and demonstrable success have been committed to growing local businesses and assisting in the economic development of Carroll County. Each year we guide, support and connect hundreds of businesses to the resources they need to operate most effectively.
Access to resources. Miller combines all of the small business efforts of the County into a single point of access for the business owner. Through consultations, classes and events, our instructors and advisors develop strategies and provide support for business owners, connecting them with local, state and federal resources such as funding, technical support and industry-specific expertise.
Personalized, ongoing support. Miller clients receive guidance from a dedicated coordinator with extensive entrepreneurial experience who understands their business and the environment they're operating in. We provide continuous support through all developmental phases of your business, answering questions and providing feedback to keep you on track and motivated to achieve your goals.
Miller Offers a Wide Range of Business Resources
What Miller did was give us the confidence we were on the right track, that we already had a good game plan. They helped us organize where we needed to go and what our next steps are.
Free Consultation
In addition to our courses, events and funding options, we can also assist with business plan preparation and provide opportunities to promote your small business.

Tom Mazerski, Director, Miller: Resources for Entrepreneurs
410-386-8393 | tmazerski@carrollcc.edu