English Literature Concentration, A.A.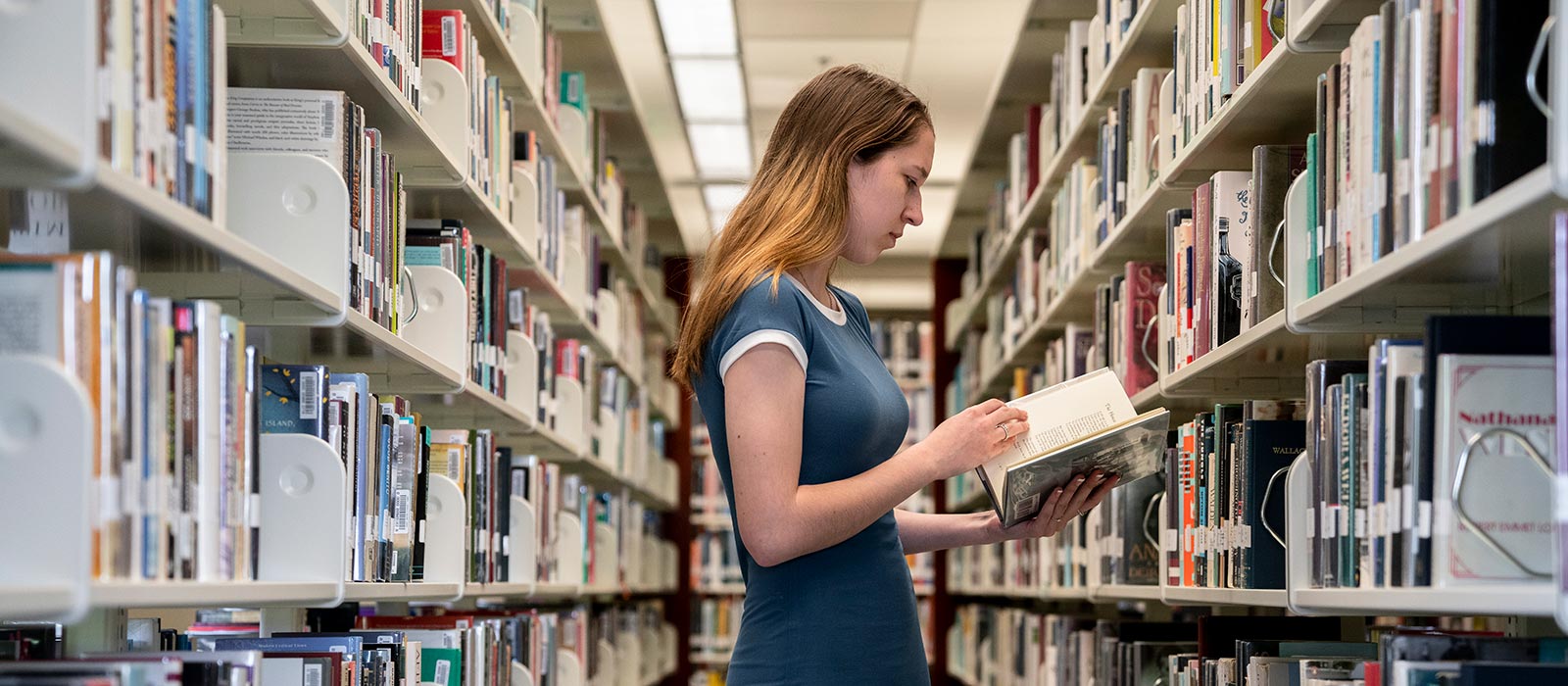 At a Glance
The Associate degree in English Literature program at Carroll Community College prepares students to transfer to a 4-year institution as English majors, with a focus in either Creative Writing or Literature.
Program Length:
Two years, or four 15-credit terms
Helpful Resources
About the Program
What do Emma Watson, Supreme Court Justice Clarence Thomas and Sting have in common? They all earned their undergraduate degrees in English! 
Reading and writing about great works of literature establish habits of mind that underlie success in a variety of fields. 
Our Associate degree in English Literature curriculum is designed to engage students in reading great works of literature and to provide many opportunities to write thoughtfully and analytically. The sequence of courses aims to increase cultural awareness through a process of critical reading, research, reasoning, writing and speech. 
Program perks include: 
Opportunities to attend readings by published authors

 

Participation in book discussion groups

 

Small classes and lively discussions

 
Advisory Board 
Our curriculum is designed and continuously reviewed by an advisory board of industry experts and business leaders, ensuring the program meets all current skill and knowledge requirements. You can visit our Advisory Boards page to see the list of English Literature Advisory Board members, as well as advisory board members for our other programs.
Curriculum
Loading...
Transfers & Careers
Discover Your Passion
Find out what your interests are and how they relate to the world of work.
Transfer 
Carroll has transfer agreements with virtually every public college and university in Maryland, as well as many other schools throughout the state and across the country.  
Learn more about transferring your courses to a different institution or explore Transfer Agreements by Area of Study. 
Career 
English majors tend to be humanitarians, interested in the many facets of the human experience. Study your special interests through literature. Discover how problems are solved. Visit websites like idealist.org and AmeriCorps. The world—and employers—  need you and your capacity to think abstractly and communicate clearly. 
No matter where your life takes you, Carroll will give you the English Literature education to help you succeed and grow in your chosen career.
Faculty
Carroll's faculty are scholars, researchers and distinguished leaders, selected based on their industry experience, academic excellence and passion for teaching. They possess a wealth of skills and knowledge to share with you throughout your pursuit of an English Literature degree.
News