HVAC Technician Certificate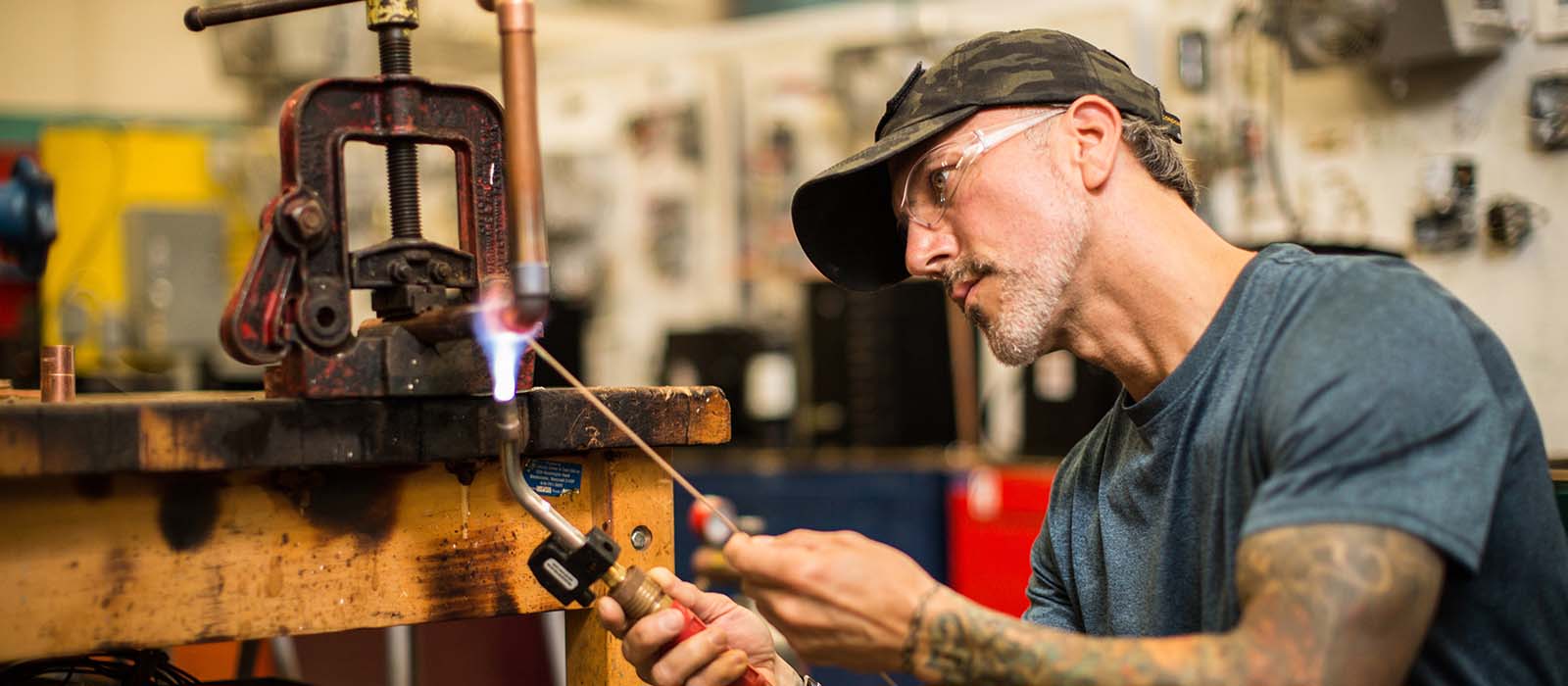 At a Glance
Carroll's HVAC Technician certificate workforce training program serves as a pathway to our HVACR Apprenticeship program. Expert instruction occurs in a classroom equipped with standard heating, ventilation and air conditioning appliances.
Approx. Number of Hours:
90
Est. Hourly Wage:*
$13 per hour
Min. Occupational Requirements:
None
HVAC Technician Job Overview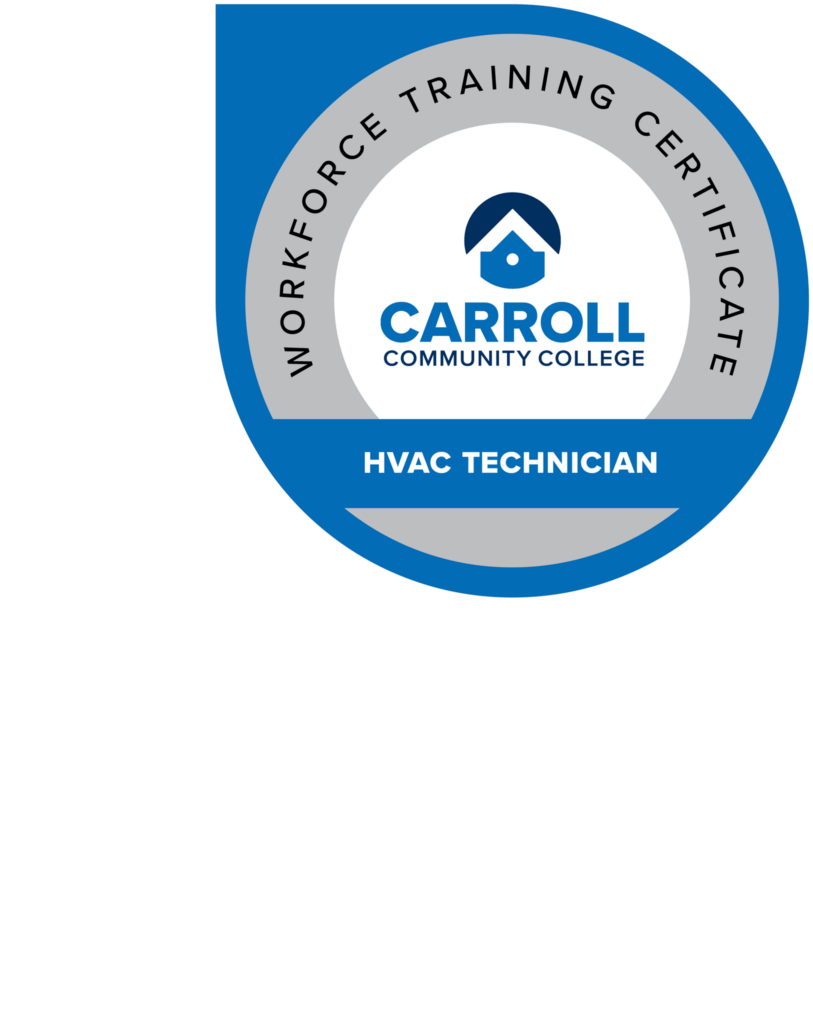 HVAC Technicians work in entry-level positions with large or small contracting companies, manufacturers or wholesalers of environmental systems equipment. They install, service and repair heating and air conditioning systems in both residences and commercial establishments.
Financial Assistance
There's more than $150,000 in funding available to help pay for short-term job training. Up to 90% of costs may be covered to complete this training program.
Licensure/certification earned
Upon successful completion of this HVAC Technician training and the refrigerant handling certification exam administered during class, you are eligible for an EPA Refrigerant Reclamation Certification.
Curriculum
View all current course offerings. Not all courses are offered within every term schedule.
This course provides the skills needed to work in entry-level positions with Environmental Systems employers. Learn heating and cooling theory, copper, plastic, and ferrous metal piping practices, soldering and brazing, basic principles of electricity, and installation techniques. Required text: Fundamentals of HVACR, 3rd edition by Carter Staanfield and David Skaves.
Gain additional competencies relating to installation, troubleshooting and repair of heating and cooling systems. Course includes refrigerant transition and recovery certification. Work with the instructor to identify required competencies. Prerequisites: Applications in Environmental Systems 1 or working knowledge of heating and cooling systems. Required Text: Fundamentals of HVACR, 3rd Edition.
Interested in enrolling?
Contact our Continuing Education Office (Room A115) if you have any questions or concerns.

410-386-8100 | cet@carrollcc.edu


*Wages are based on data from the U.S. Bureau of Labor Statistics and are estimates only.
**Unless noted, cost does not include any required textbooks and related materials, applicable licensing fees, background check fees, testing fees or prerequisite courses.