Tricia Osterndorf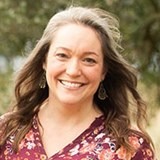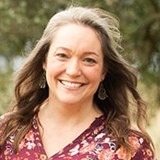 If These Bones Could Talk: Forensic Anthropology and Its Varied Applications
Submitted to Dr. Jennifer Fain-Thornton for Human Anatomy and Physiology 1 (BIOL-210)
Summary:
My signature assignment is about forensic anthropology, the branch of science that focuses on human remains within the scope of the criminal justice and legal systems. It is forensic pathologists who are called upon to identify a body when all that remains (pun intended) are bones. The objective of this signature assignment was to give an overview of the field of forensic anthropology as well as background information on bones and the decomposition process. Furthermore, the goal was to identify and write about one of the subfields of forensic anthropology. I chose to focus on forensic entomology which studies the relationship of insects and arthropods with a crime scene or a dead body. Taken at face value, it doesn't seem like bones and bugs would tell much of a story, so it's amazing to explore how much information they can convey.
General Education Connections
Communicate ideas in written, oral and other modes as appropriate to a situation and audience
Apply quantitative and scientific reasoning skills relevant to a field of study
Employ various thinking strategies to develop well-reasoned judgments
Evaluate sources of information for accuracy, relevance and reliability
I love to write. It's in my bones! I have an undergraduate and professional background in writing, but what has been very different about returning to college and writing this signature assignment has been the opportunity to write about the sciences. I used to think that I was a creative thinker and that, because I enjoyed writing, I could not also be good at math and science. I have been at Carroll Community College for three terms now, and I am quite literally falling in love with the sciences and starting to unlearn those old lies I believed about myself, that I couldn't be good at this. Writing about the sciences has exercised my brain in new and challenging ways, stretching me to think not just creatively, but creating a need to apply scientific reasoning to my dual passion for writing. I have also learned over the past three terms and with this project how to write using APA style and how to evaluate scholarly sources, such as peer-reviewed journal articles, to include in my own personal research and writing.
Challenges
Some of the greatest challenges I faced while writing this signature assignment were personal in nature. I'm a remarried widow with four children: two biological kids and two "bonus" (step) kids. In addition to managing our busy household, I'm the only nearby caretaker for my mother who lives about an hour away at an adult care community. During the term I was working on this signature assignment, we had all four children at home doing virtual school. Our children range in age from six to 17 and they need varying degrees of help with their schoolwork. While managing their schooling and my own, my mother went in for brain surgery to repair a cerebral aneurysm, and her recovery did not go smoothly. There was one day that I was helping my children with school in the morning, then transporting my mother from the hospital in Baltimore to a rehab facility for recovery, and only made it home in time with a few minutes to spare, nearly missing a test scheduled for that evening. The last term was fraught with personal and pandemic-related stressors, but I made it through the semester successfully and I'm pretty proud of that accomplishment.
Application
I believe that the process I used to complete this signature assignment will serve me well in the future. I'm intending to pursue a BSN in nursing through the Associate to Bachelor's program here at Carroll in connection with my alma mater, Frostburg State University. Currently, I have an eye toward working with critical care or hospice patients, but I also recognize that this may change as I progress through nursing school. While I may not use the specific content of the signature assignment in my future profession, I am certain that this won't be the last signature assignment I will have, nor will it be the last time I will be called upon to write intelligently about a scientific subject. I'm grateful for the research and critical thinking practice this assignment has provided as I believe it will prove to be very helpful for my future as a nursing student and eventually a medical professional. I also hope that one day I might even have a chance to combine my two loves of writing and nursing/science, potentially with the opportunity to write for a scientific journal or some other similar publication.