Performing Arts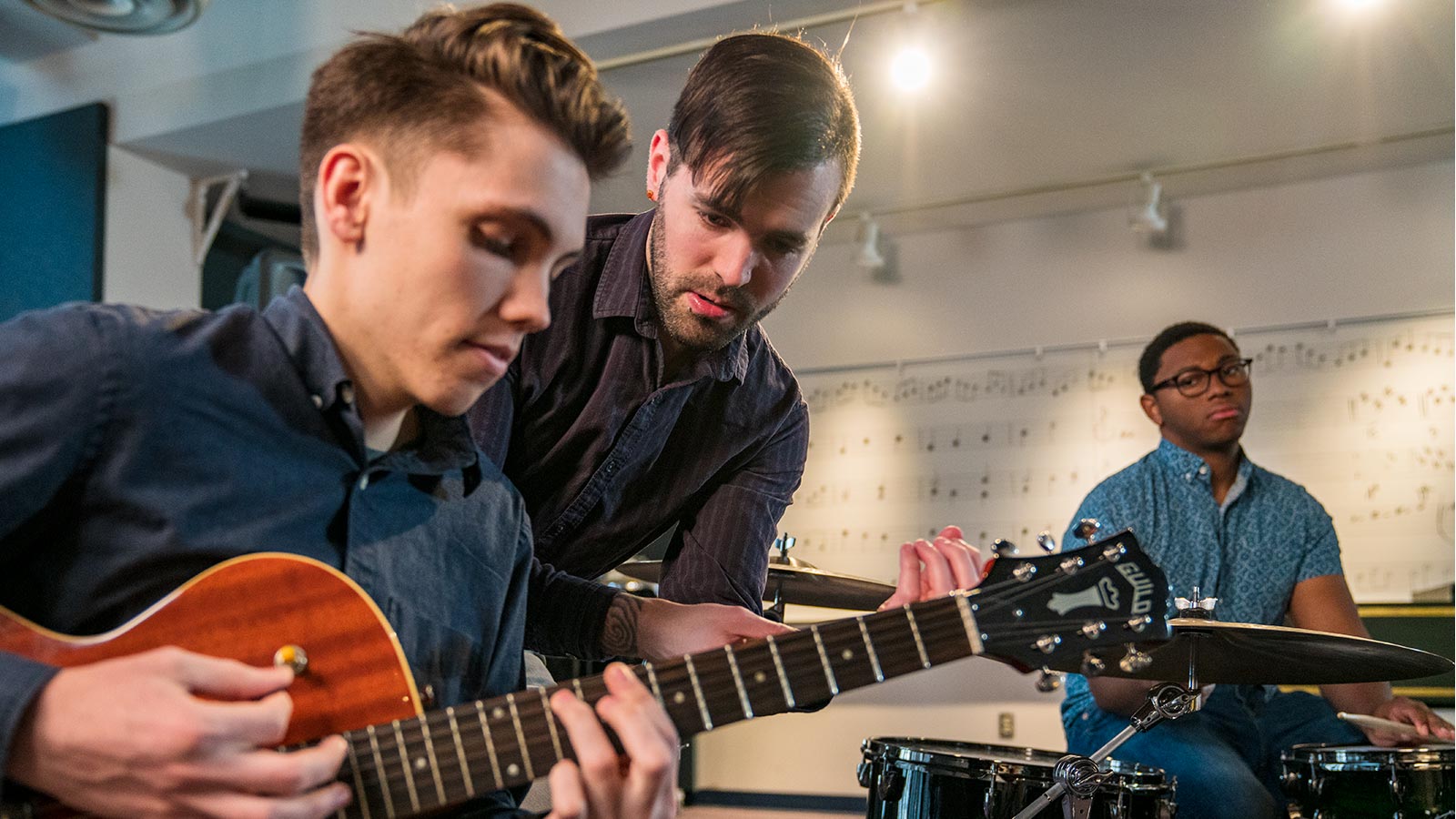 Why Study Performing Arts at Carroll Community College?
We offer many opportunities in our Performing Arts programs to help you train for a career that matches your passion. If you love theatre, our professional-level shows held in our state-of-the-art theater make this a dynamic place to practice your craft. If you love music, practice your skills with one-on-one instrument and voice lessons led by expert musicians, or enjoy a class in music appreciation, musical genres and eras, and more.
Degrees & Credit Certificates!
The Theater in the Scott Center has 423 total seats—321 on the main level & 101 on the balcony.
Degree & Credit Certificate Programs
Professional Skills & Job Training
Explore our Performing Arts professional skills and job training programs and courses. Carroll supports a variety of in-demand career paths, providing you with valuable credentials you can use to start or advance your career.
Job Training Certificates
Browse Our Course Catalog
Personal Enrichment
Explore Carroll's engaging and instructive personal enrichment classes in the Performing Arts. Develop new skills and broaden your knowledge in a wide variety of areas.
Browse Our Course Catalog