International Students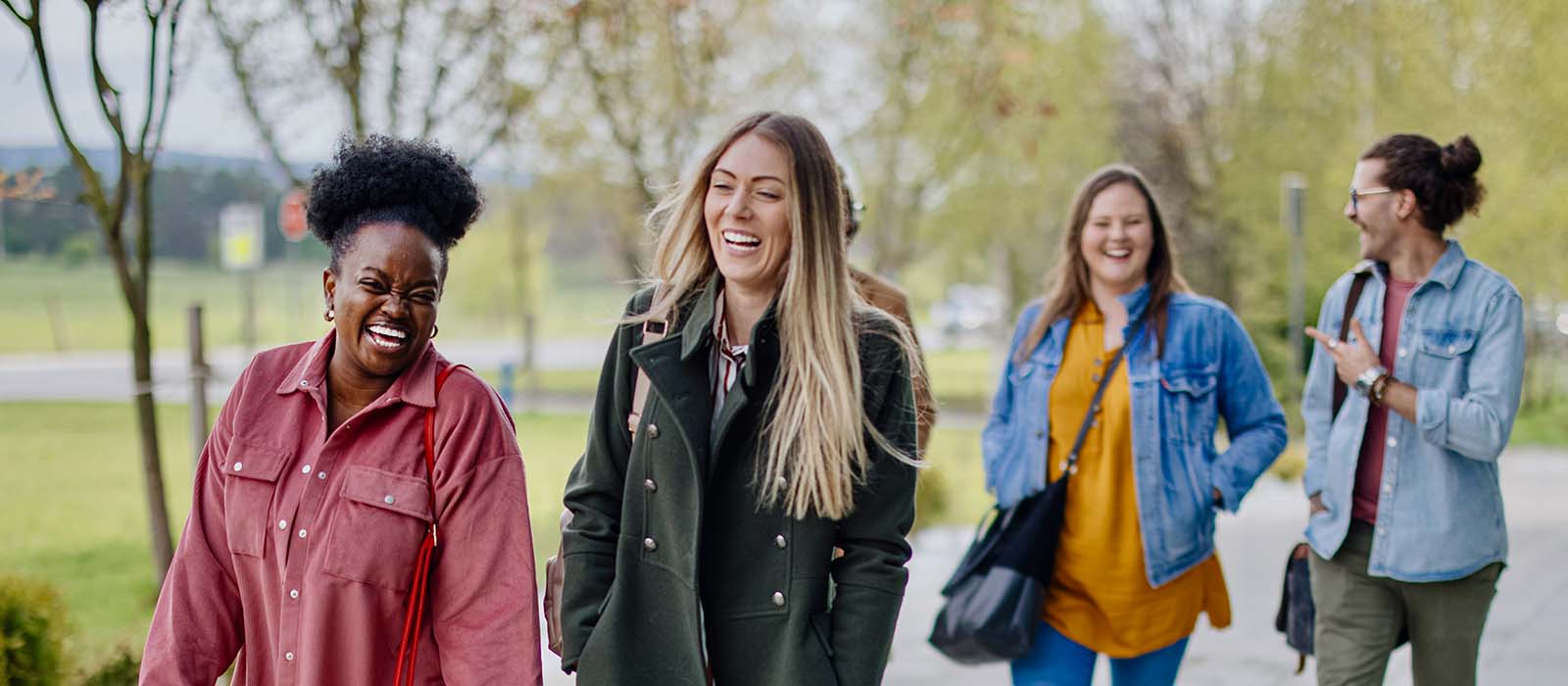 Carroll Welcomes Students from Across the Globe
International students applying to Carroll need to provide verification of residence to enroll as part- or full-time students.
If you are pursuing F-1 status, you are eligible for open enrollment programs only, which require a full-time course load (minimum of 12 credit hours per semester) and completion of the program within two years. This eliminates eligibility for several competitive admissions programs in the Allied Health areas including Nursing.
Tuition rates are based upon visa type. Permanent residents, resident aliens, officially recognized refugees, those in asylum and those with visas allowing a person to establish a domicile in Maryland, such as the H-1B or H-4 type, are charged in-county tuition. Those with temporary visas, including F-1 and J-1, are considered out-of-state residents and are charged out-of-state tuition. F-1 Visa students must follow the specific admission requirements.
Federal financial aid is not available to international students. Upon acceptance, you will be asked to provide official documents showing you have the financial means to support yourself during the academic year. This includes all expenses, such as tuition and fees, housing, food, transportation and other personal expenses.
Admission Requirements
Carroll is authorized to issue Form I-20, which enables a non-U.S. citizen to apply for an F-1 visa through the U.S. Department of State office in their home country in order to study full-time in the United States.
The following items are needed before Form I-20 can be authorized by the College:
A completed credit enrollment application.
Completion deadlines:

Fall Term – June 1
Spring Term – Oct. 1

The English-translated version of high school records. All foreign college-level transcripts must be evaluated at the student's expense by World Education Services, Inc. (www.wes.org; email info@wes.org) before the transferability of foreign credits can be determined. A course-by-course evaluation is required of students who have earned previous college credit.
An official transcript of the Test of English as a Foreign Language (TOEFL) must sent directly from the Educational Testing Service to the Carroll Admissions office. The following minimum scores are required:
– 550 on the paper-based test;
– 213 on the computer-based test; or
– 79-80 on the internet-based test
Students in the U.S. may take the college placement test in place of the TOEFL. To qualify for admission, the minimum placement required is eligibility to take English 101.
Official evidence of financial support ($15,000 in a local account) for the coming year. Moneys must be in U.S. dollars.
Completion of the Affidavit of Support form identifying local sponsorship by an individual in the community who will provide living accommodations for the student.
Students transferring to Carroll from another institution need to provide a copy of their I-20 form from their previous institution, and they must have maintained their status as an F-1 student.
Students are considered for admission only after each of the above requirements have been met and verified by the College's Admissions Office. Upon successful completion, Form I-20 will be issued for students to apply for an F-1 student visa.
To apply for an F-1 student visa, students must schedule an appointment with their embassy or consulate. Completion of the I-901 form and payment of the $200 fee is required prior to the appointment. The form and payment can be completed online. Only the U.S. Department of State, not the College, has the authority to grant or deny F-1 visa status.
When approved for F-1 student visa, students must enroll full-time for a minimum of 12 credits each term, and they will be charged out-of-state/country tuition rates. Students are eligible to work on-campus (based on job availability) at a maximum of 20 hours per week.
We're Here To Help
Our Admissions Office is open and can meet on campus or remotely. Call or email us with questions or to schedule an appointment with an advisor.

Monday – Thursday | 8:30 a.m. – 6 p.m.
Friday | 8:30 a.m. – 4 p.m.

410-386-8430 | admissions@carrollcc.edu
Se habla español.