Visual Arts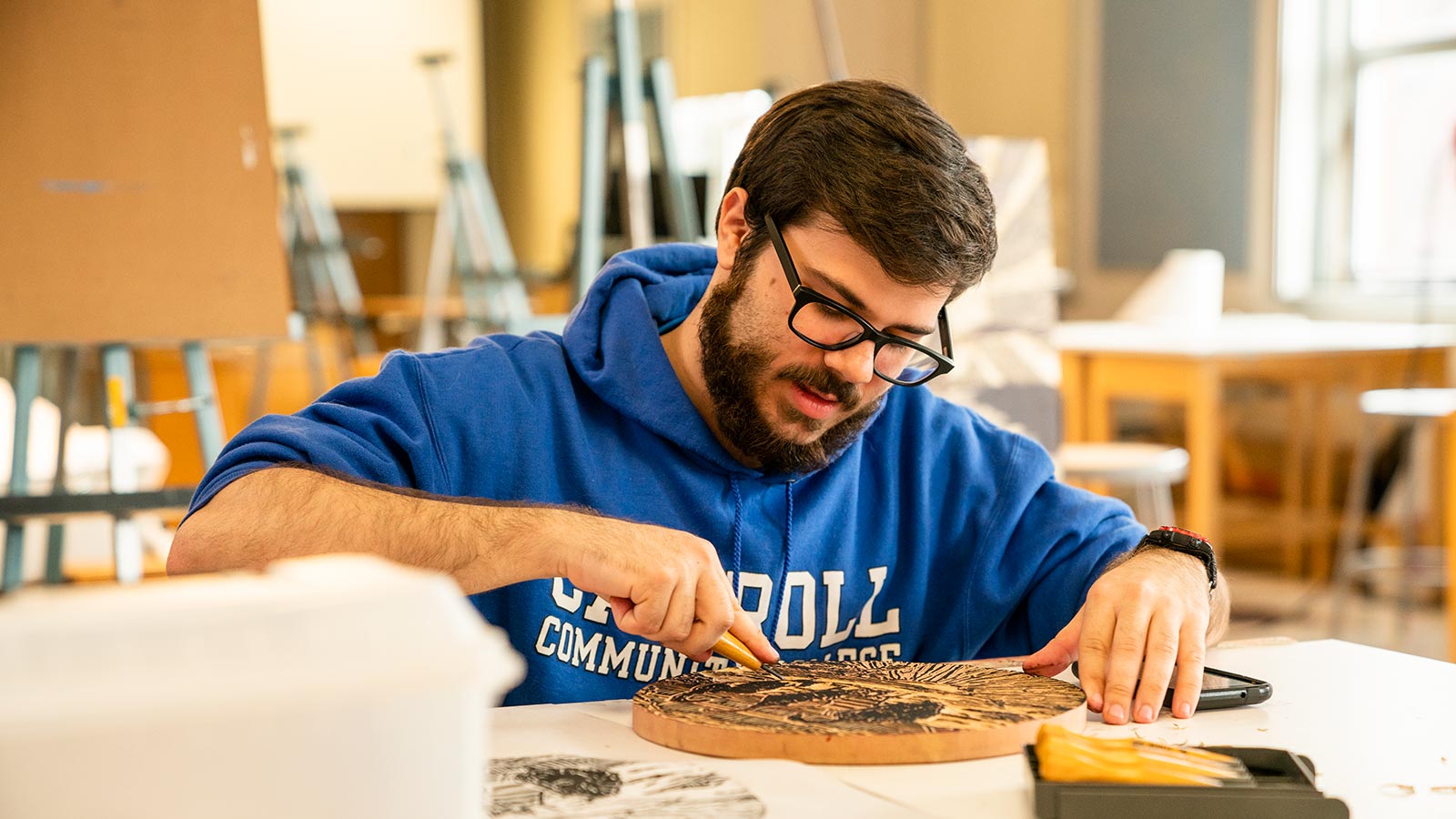 Why Study Visual Arts at Carroll Community College?
Nurture your artistic side, create something original and sharpen your skills in the visual arts at Carroll. We offer a variety of courses in drawing, painting, photography, media production and other visual arts. No matter your experience level, you can pursue your creative passions here!
Degrees & Credit Certificates!
Carroll has 3 beautiful gallery spaces exhibiting student & professional artwork.
Degree & Credit Certificate Programs
Professional Skills & Job Training
Explore our Art & Photography professional skills and job training programs and courses. Carroll supports a variety of in-demand career paths, providing you with valuable credentials you can use to start or advance your career.
Browse Our Course Catalog
Personal Enrichment
Explore Carroll's fun and informative personal enrichment classes in Art & Photography. Develop new skills, discover fresh perspectives and broaden your knowledge in a wide variety of subjects. 
Browse Our Course Catalog