Online Learning & Technology
Carroll offers live remote/synchronous, online/asynchronous and hybrid (campus & web) classes. Students can even complete all General Education requirements and some program degrees entirely online!
Virtual Reality Lab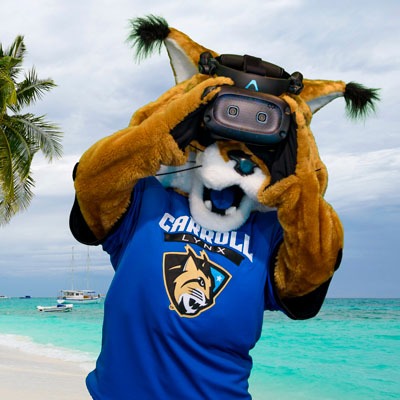 Experience the future of education!
You can travel through time, tour the International Space Station, explore distant lands and visit famous museums in our new Virtual Reality (VR) Lab.
All VR experiences are free for students and faculty, and they can select from our extensive catalog. If there is an experience you would like to try, just contact the VR Lab. We would love to give you a demo!