Student Life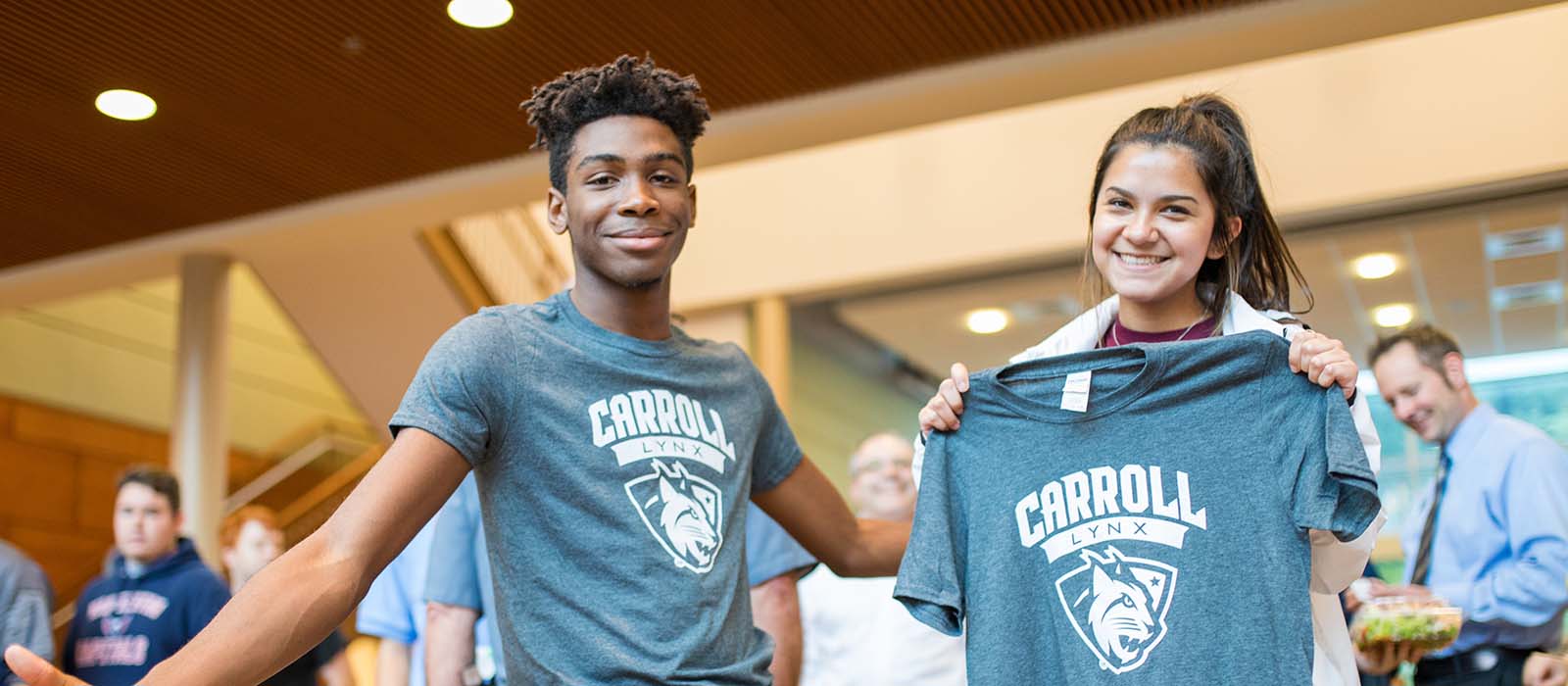 Research shows the more engaged on campus you are, the more connected you are and the more successful you will be in college and beyond.
There's No Place Like Carroll
At Carroll, you'll have the opportunity to learn, grow and connect in a supportive, community environment. Students love the close-knit campus feel and benefit from building long-lasting relationships with other students, faculty and staff. Choose from a variety of activities to craft a vibrant college experience that will prepare you for your transfer and your career.
Student Engagement offers a variety of activities and programs including bus trips, movie nights, retreats, multicultural programs, sporting events, theatrical productions, lectures and more! Participating is a key factor towards your growth and enhances your student experience.
Ways to Get Involved
We provide a variety of opportunities for you to gain the skills necessary for you to be successful and build relationships with other Carroll students. There's so much to take advantage of at Carroll, your time here will fly by. Get involved today!
Get to Know Your Student Government
Carroll's Student Government Organization (SGO) serves as the voice of the student body. SGO members are liaisons to College administrators and advocate for campus-wide change to improve the student experience.
Governed by the 10 elected members of the SGO Board, the SGO oversees clubs and organizations, assists in the allocation of student activity fees, and organizes events and activities for students. All current, credit students are members of SGO by virtue of paying their activity fees each term.
Take to the Stage or Field
Wherever you like to perform, Carroll offers extracurricular opportunities to enjoy yourself, improve your skills and make new friends.
Expand Your Horizons
Visit a foreign country, learn about how our government works, discover ways to explore diverse perspectives and more.
A quality education blended with fun Student Life activities make Carroll the ideal place to be.
Food, Books & More
Buy your textbooks, school supplies, Lynx Athletics gear and more at our campus bookstore. Then grab a meal, snack or Starbucks coffee from the Canteen Café and enjoy it in our comfortable, wi-fi accessible dining area.