Nursing & Allied Health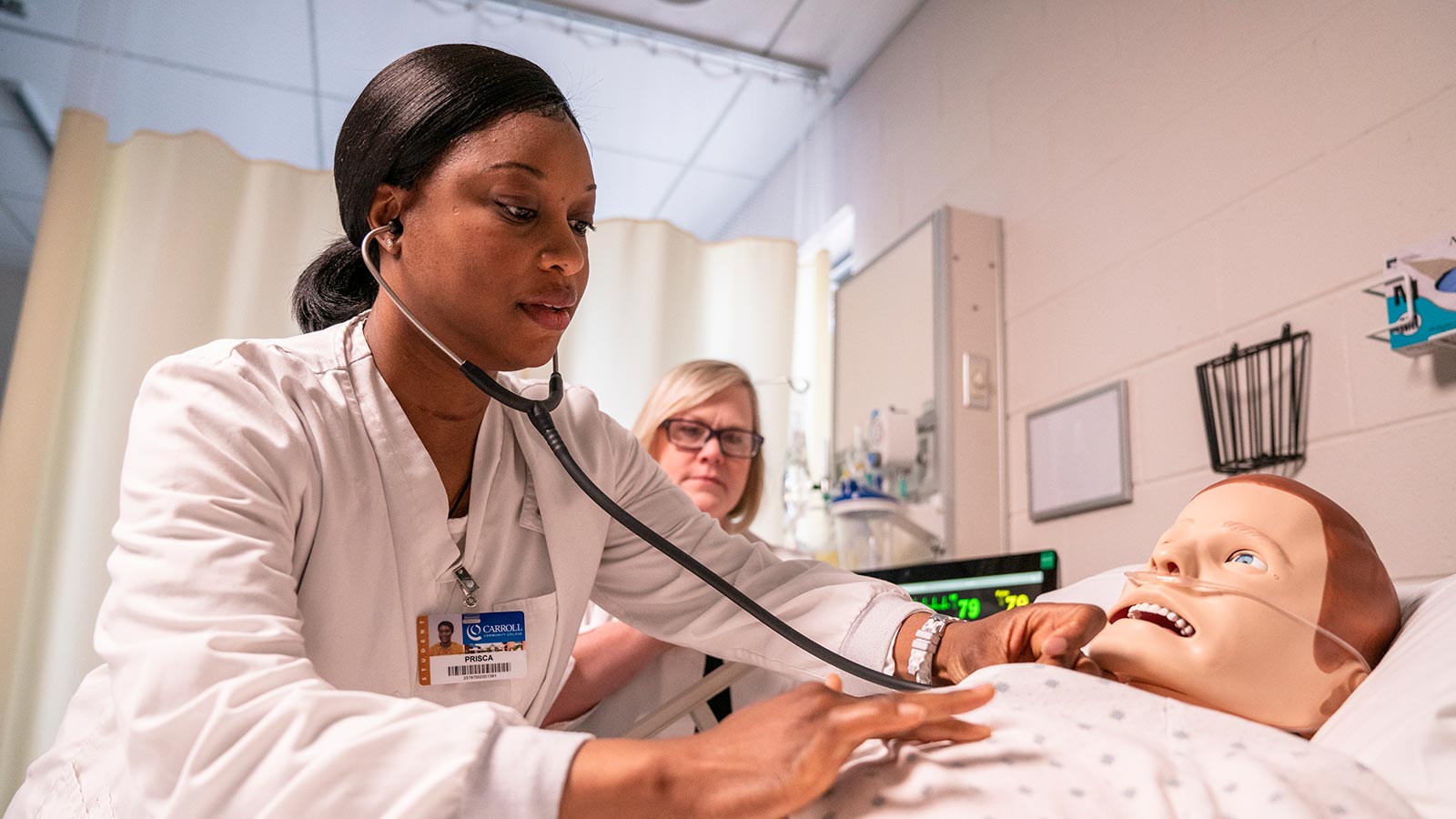 Why Study Nursing and Allied Health at Carroll Community College?
In Carroll's Nursing and Allied Health programs, you'll find the comprehensive coursework and practical training needed to prepare you to join one of the fastest growing and most stable job sectors in the U.S. Get the skills you need to enter the health care field, advance your career or maintain certifications and licensures.
Degrees & Credit Certificates!
Many of our Healthcare programs feature state-of-the-art patient simulation labs for safe & effective hands-on learning.
Professional Skills & Job Training
Explore our Healthcare professional skills and job training programs and courses. Carroll supports a variety of in-demand career paths, providing you with valuable credentials you can use to start or advance your career.
Job Training Certificates
Browse Our Course Catalog