Toma clases en Carroll
Para el estudiante CCPS que quiere tomar clases en Carroll
Pasa la mitad del día en el instituto y la otra mitad en el Carroll Community College, donde podrás obtener créditos universitarios y conocer la vida en un campus universitario. Inscríbete en un máximo de tres cursos.
Para ver la oferta de cursos, por favor visita nuestro catálogo de cursos (no es necesario iniciar sesión). Los estudiantes pueden tomar cualquier curso para el que sean elegibles.
Si estás interesado/a en la Doble Matrícula, sigue estos pasos:
Solicita Carroll por Internet.

Ingresa tu dirección de correo electrónico personal (gmail, icloud, etc.); los estudiantes de CCPS no usan su cuenta escolar.
Hazlo al menos 24 horas antes de inscribirte en las clases.
Recibirás un correo electrónico del Colegio al día siguiente con instrucciones para configurar tu cuenta.

La mayoría de los estudiantes utilizan su promedio de calificaciones de la escuela secundaria para la colocación. Te daremos otras opciones si es necesario.
Los estudiantes y los padres deben realizar una de las siguientes acciones antes de matricularse en las clases de matrícula doble:

asiste a una reunión de asesoramiento sobre matriculación dual en tu escuela secundaria
asiste a una presentación de asesoramiento virtual – haz clic aquí para registrarte
Para inscribirte en las clases, ponte en contacto con la Oficina de Admisiones en el 410-386-8430 o por correo electrónico.

Se espera que un padre/tutor asista a la reunión junto con el estudiante. En el caso de que los padres no puedan asistir, se requiere que vean este video de la Sesión de Asesoramiento Dual para asegurarse de que han recibido la información y entienden las implicaciones de la inscripción dual para los requisitos de la escuela secundaria y la universidad.

Con la firma de los padres en la solicitud de inscripción doble, los padres reconocen haber asistido a una sesión de asesoramiento o haber visto la sesión de asesoramiento grabada y haber recibido la información requerida.
Una vez completados todos los pasos anteriores, inscríbete en las clases. Tienes dos opciones:

SI NECESITAS AYUDA con la selección de clases y te gustaría reunirte con un consejero, programa una reunión llamando a Admisiones al 410-386-8430 o programa una reunión a través de Starfish utilizando este enlace. ¡También tenemos horas de oficina para reunirnos con los estudiantes en su escuela secundaria! Pregunta a tu consejero de la escuela secundaria si prefieres esta opción.
Si NO necesitas reunirte con un consejero, por favor envía un correo electrónico a admissions@carrollcc.edu desde tu cuenta de correo electrónico de Carroll con las clases en las que deseas inscribirte. Asegúrate de incluir el curso y el número de sección (EJEMPLO: PSYC-101-95). Nos pondremos en contacto contigo por correo electrónico con respecto a tu registro y recibirás un correo electrónico de confirmación. Aquí está el horario del curso: Enlace al calendario de cursos
Carroll Community College y CCPS trabajan juntos para ofrecer clases de doble matrícula en tu escuela secundaria en función de la demanda, lo que permite a los estudiantes que tienen horarios apretados o problemas de transporte a participar en la doble matrícula cuando sea posible. Maestros de secundaria altamente calificados son contratados como instructores adjuntos por el Colegio para enseñar las clases exactamente igual que en un ambiente universitario. Reúnete con el consejero de tu escuela secundaria para solicitar la inscripción dual en tu escuela si aún no se ofrece allí.
Can I take courses outside of the school day
Yes, students may take late afternoon and evening courses.
Can I take online courses?
Yes, online courses are allowed, but require special attention and diligence on the part of the student. We encourage students to take classes in person for the college atmosphere experience, but understand that online classes are more flexible in terms of scheduling.
Can I take winter or summer courses as a dually enrolled student?
Winter: Yes. You will need to complete new dual enrollment paperwork with your High School Counselor. Discounted tuition is applied to the Winter term.
Summer: A student may take classes, but it is not considered dual enrollment and no discount is offered. However, Summer is a great time to take extra coursework, especially college-level science courses which are harder to work around a high school schedule.
Do my parents need to attend the dual enrollment meeting?
Parents are required to attend the initial meeting with the High School Counselor. We encourage the parent to attend the registration meeting at the College as well. The parent cannot come to the College alone to register their child; the student must be present for this meeting.
How does dual enrollment impact eligibility in high school sports?
At the initial meeting, your High School Counselor will discuss with you how dual enrollment affects your participation in sports as well as many other important things, such as GPA and graduation from high school.
How many courses can I take?
Students must take at least one high school course to be eligible for dual enrollment. When you meet with your High School Counselor, you will discuss how many courses you should take based on your schedule. For CCPS students, it is mod for mod. For example, if you are missing two classes, you need to enroll in two college classes.
Is tutoring available for me as a dually enrolled student?
Yes! As a dually enrolled student at your high school or at Carroll, you are able to participate in drop-in or by-appointment tutoring for free!
What courses can I take at Carroll Community College?
We have so many options at Carroll! A student can take whatever s/he is eligible for in regards to placement. The high school may provide recommendations for the student. Students can work on graduation requirements such as history, English, mathematics and personal finance. Students may also take courses they are interested in or general education requirements. A Carroll Admissions Counselor can work with the student through this process.
What if I have a 504 or IEP?
Carroll Community College wants to ensure that students have a healthy transition to college coursework. Students with a 504 or IEP (or any other medical documentation) can meet with a Disability Support Services counselor in A101 to discuss accommodations at the College. Students need to self-identify and schedule a meeting with the ADA Office before the start of classes. Students enrolled in CCC courses which are being taught on CCPS sites who would be eligible for accommodations on the basis of their existing IEP/504 plans would be eligible to receive postsecondary-appropriate accommodations through Carroll's Office of ADA/Disability Support Services.
For the majority of testing accommodation needs/requests – most commonly 50% additional testing time, distraction-reduced testing, calculator access – Carroll is amenable to a simplified process whereby the majority of these student accommodation needs/requests can be provided directly through an affirmation of eligibility by a designated representative/point-of-contact within the high school.
More complex student needs or accommodation requests can be addressed on a case-by-case basis through the standard established process at Carroll for students requesting accommodations.
What if I haven't taken the SAT or ACT?
There are many ways to place college level! In fact, many students will place directly into college courses with their high school unweighted GPA. We do not require the SAT or ACT. See your High School Counselor or a Carroll Admissions Counselor for any questions.
What is the CCPS dual enrollment paperwork?
This is paperwork that must be completed at the meeting between the student, their parent/guardian(s) and the High School Counselor. The school counselor will provide initial information about eligibility, graduation requirements, sports eligibility, grades, etc. The school counselor may also provide recommendations for coursework. After this important meeting, the student will bring the CCPS Dual Enrollment paperwork with them when registering for classes with a Carroll Admissions Counselor.
Will my courses transfer to my 4-year school?
Yes! Many dually enrolled students work on general education classes which do transfer to both in-state and out-of-state schools. If you have any questions/concerns about a course, the Carroll Admissions Counselor can help you at the registration meeting.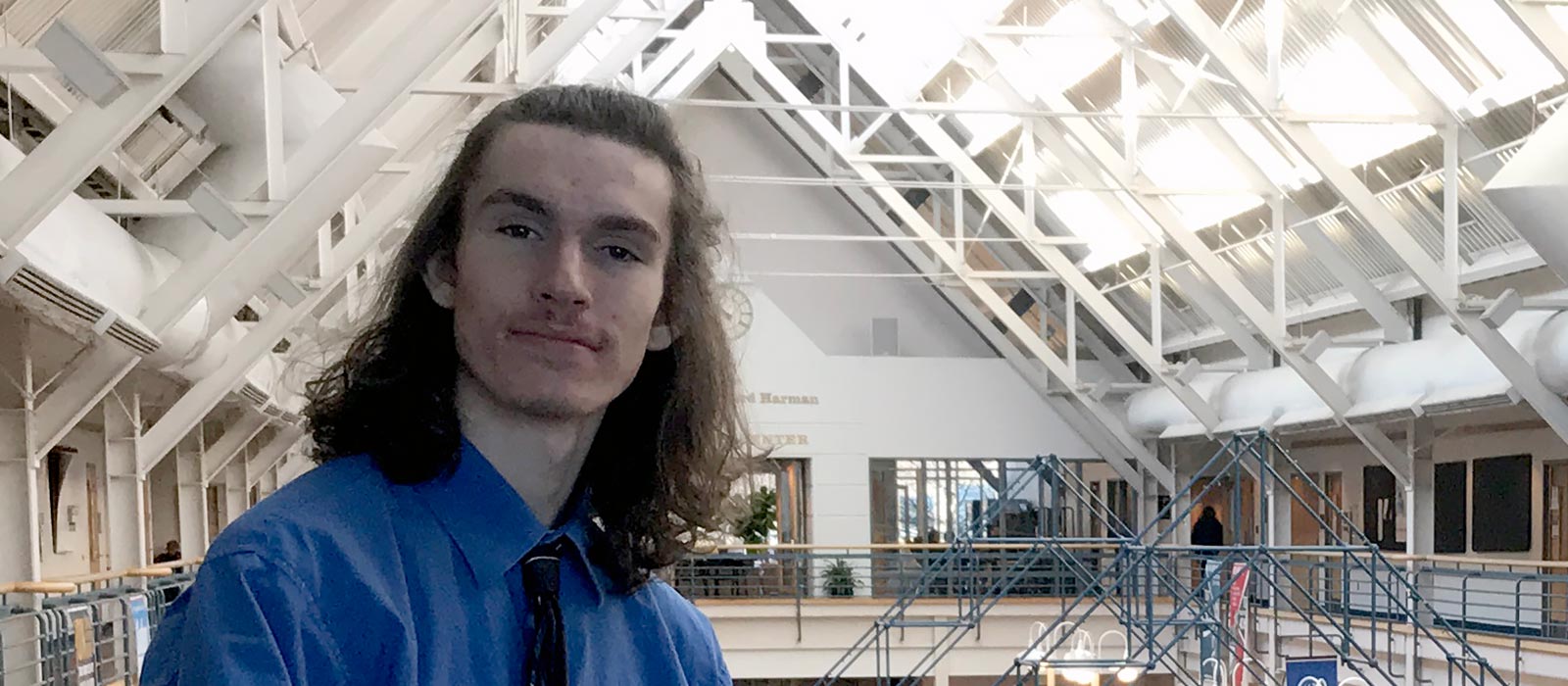 Para obtener más información acerca de la doble matrícula
Nuestra Oficina de Admisiones está abierta y puedes reunirte en el campus o de forma remota. Llámanos o envíanos un correo electrónico con preguntas o para programar una cita con un asesor.

Lunes – Jueves | 8:30 a.m. – 6 p.m.
Viernes | 8:30 a.m. – 4 p.m.
410-386-8430 | admissions@carrollcc.edu