Kristian Whitehead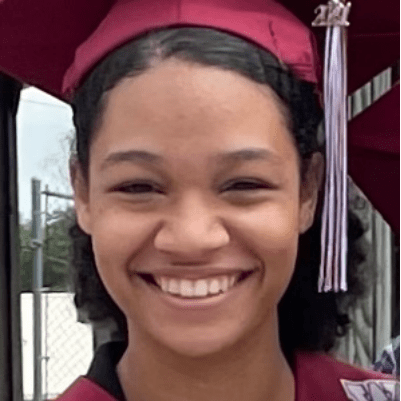 Course: Field Experience for Introduction to Education, EDUC-121
Professor: Susan Sies
Assignment Title: Boys and Girls Club of Westminster, Virtual Internship
Assignment Details
These assignments are a collection of the work I completed during my 1 credit, 15-hour virtual internship with the Boys and Girls Club of Westminster. Due to the circumstances, COVID-19 brought during the Fall semester, I was lucky enough to be a part of the virtual internship where I was mentored by an employee at the Boys and Girls Club, Ms. Lindsay Chiavacci. The internship was research-based, with the intention of curating our skills to creating worthwhile lesson plans, and a virtual Google Classroom with useful content. Our last assignment was our EDUC 121 Making Connections reflection essay. As an aspiring high school World History and U.S. History teacher, my work reflected the content taught in both these courses.
My first lesson plan details the teaching of the Vietnam War geared for high school students. While creating this lesson plan, I seriously reflected on the main ideas and topics students should understand from these historical moments. The Vietnam War must be understood in tandem with the knowledge of French colonialism, which created the conditions for the Vietnamese to begin to fight for independence. Therefore, I provided ample teaching moments and activities in my lesson plan to allow students to critically think about the role of colonialism in relation to the Vietnam War. Subsequent U.S. intervention, student activism, and the political questions that arose in the U.S. are topics that are brought up in my lesson plan as well.
The virtual Google Classroom I created, which was centered on my first lesson plan on the Vietnam War and features 10 resource links for students to utilize in their studies, is below. Students can click on the photos, icons, and embedded links to be taken to online educational material about the Vietnam War. The resources range from biographical writings on Ho Chi Minh to prominent anti-war songs that were written and widely listened to as a form of ordinary citizens' protest. In my reflection essay, I re-evaluated my own work and the internship experience. Furthermore, I reflected on how I created a productive learning environment through my lesson plans and how I developed professionally.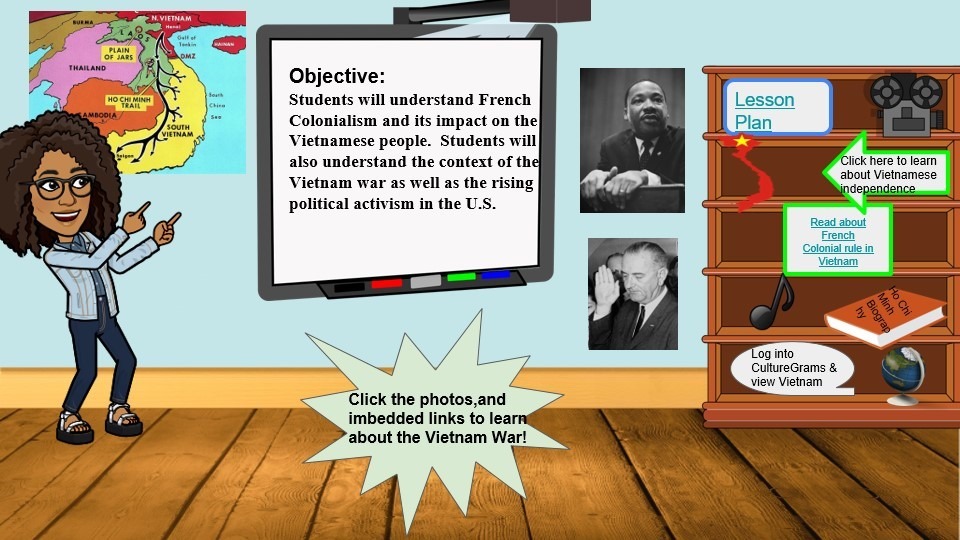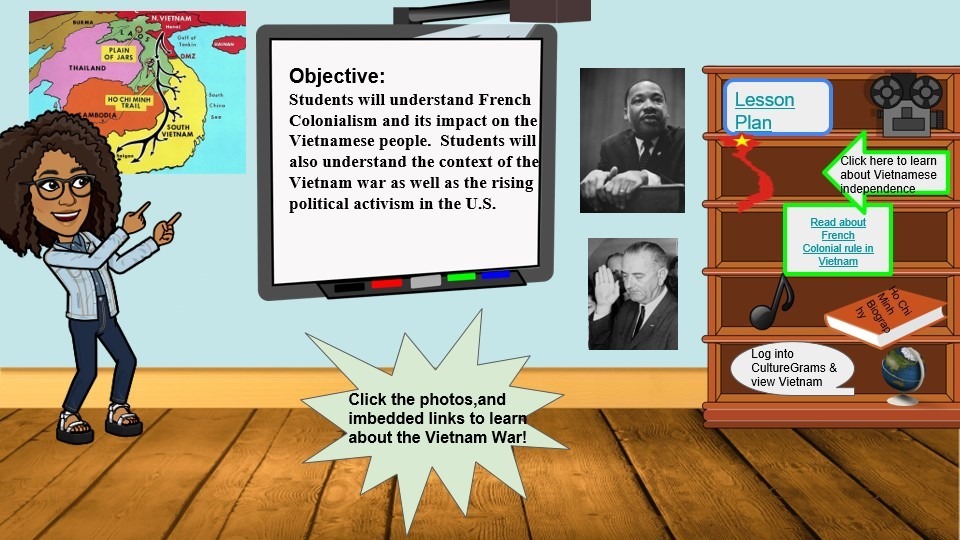 Application
The lesson plan and virtual classroom I created will be amazing resources for me to use in the future in my "real classroom" as an employed teacher. As I develop more professionally and gain more knowledge in history as a Secondary Education major, I find that I might end up tweaking some of the details in my lesson plan or simply adding more. The emerging lesson plans are great frameworks to work with in the future as I think about how to teach and engage with students. Also, living in a society that is becoming more and more digitized provides me with the knowledge and necessity to adapt teaching to a digital framework like Google Classroom. The virtual classroom I have created has media resources that would be engaging for students, such as informative videos, interactive websites, and accessible online reading material. This internship provided me with an insightful starting point for what my daily activities may be as a teacher who consistently creates content-filled lesson plans.​
What did you learn? What answers did you come up with?
Through these assignments and the overall experience of the internship, I learned that being a teacher requires an abundance of effort and dedication. As a teacher candidate, I only had to create two lesson plans with considerable amounts of time in between each due date. I had ample time to conduct research and organize it in a manner that makes sense as a lesson plan. But in the realities of an employed certified teacher, this experience of creating lesson plans will look differently. Firstly, I will have more responsibilities which would mean I would have to do much more time management in relation to my other responsibilities to create lesson plans. Also, creating the lesson plans is one part of the job, but implementation is a different aspect. I might find while teaching that the students might react or learn better differently than what I had planned in the lesson plans. I will have to be able to reflect, assess, adapt, and change plans according to the students' needs and according to their engagement levels. Overall, I feel that I learned some of the very important basics of lesson planning and have been provided with an important foundation that I can build upon in the future.
Challenges and Successes
One challenge that I was not able to overcome was the challenge of not being able to gain in-person experience working with students such as those at the Boys and Girls Club. That experience is invaluable, and I was sad to have missed out on engaging with students to learn more about them and their passions. Therefore, I am looking forward to the next field experience course where I will be placed in a public school to intern. Getting real in-person experience as well as being able to observe professional teachers is something that I am really looking forward to doing. well-rounded, which I am very proud of.
Additional Media