Student Ambassador – Emilee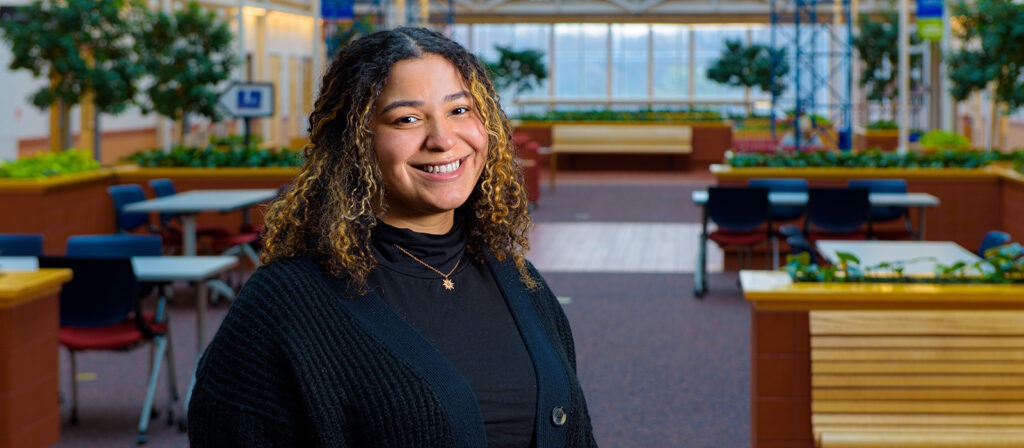 Program of Study
Communication Studies and Journalism Concentration
Fun Fact
I come from a very mixed background of being in foster care and then proceeding to be adopted into a rather large family. I'm from a family of all different types of diversities so I think that that has really shaped me into who I am now.
Favorite Thing About Carroll
My favorite thing about Carroll is that there are so many resources at your fingertips. The staff is really there to help you, spend time to help you going forward, and assist you in figuring out your journey. The people have genuine interest in listening to you and guiding you.
What Advice Would You Give to a Prospective Student?
I would definitely tell a prospective student not to be nervous about meeting new people. Everyone has been so kind and is genuinely there to assist you in your Carroll journey. It can seem very overwhelming, but there's always someone willing to listen to your anxieties and concerns and can ease them more than you expect.