Carroll Lynx Scholars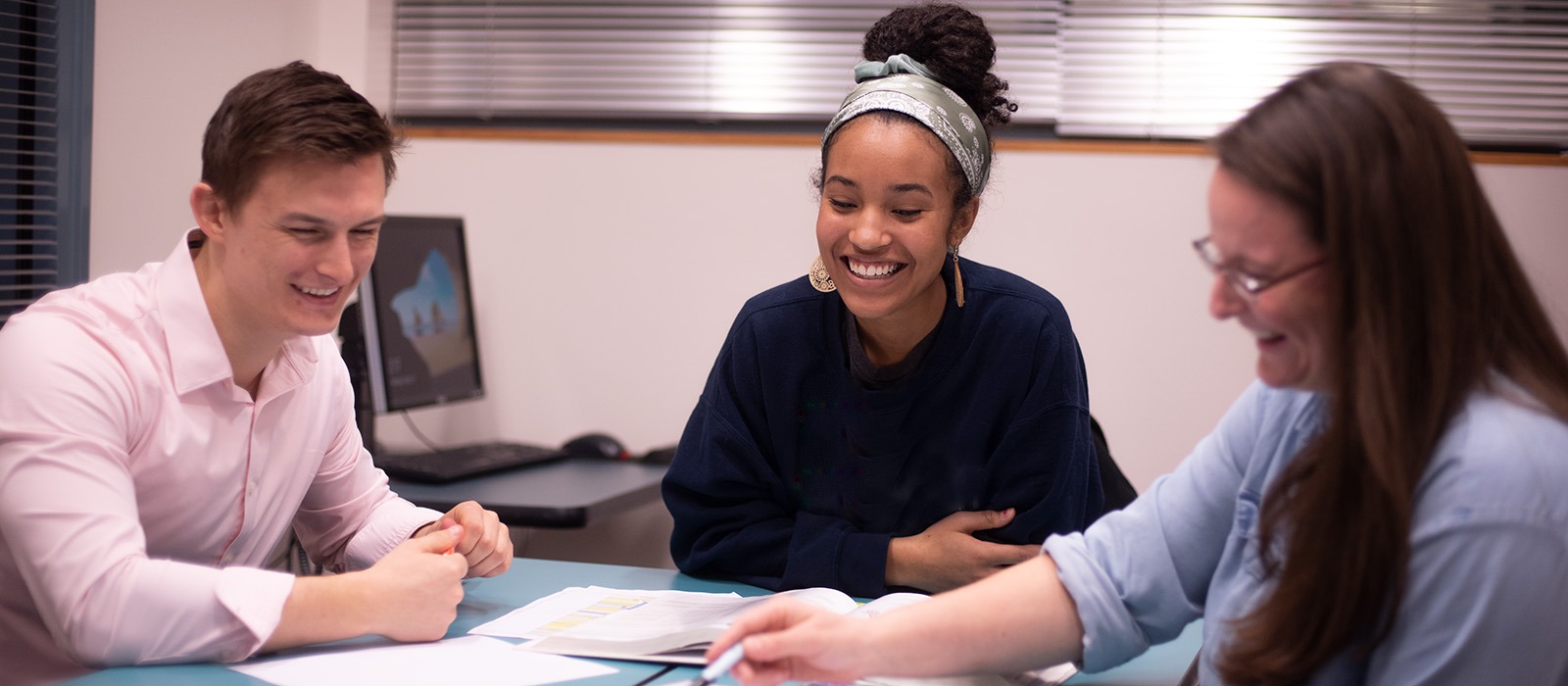 The Carroll Lynx Scholars is a selective admission, independent study honors program for all the students at Carroll, but specifically designed with part-time students in mind.
Program Benefits
Independent study model – Students will select 12 credit hours of designated honors-contracted courses where they are embedded in regular course sections with their peers, but they will also be tasked with creating a semester-long independent study project with the assistance of a faculty instructor.
Study any subject – Students may select the courses in which they wish to complete honors projects and can research topics of interest to them.
Presentation experience – Carroll Lynx Scholars will present all of their honors projects to their class and then go on to present two of their projects at an Honors Symposium.
Individual attention – All Carroll Lynx Scholars students will have a dedicated academic advisor and enjoy personal interaction with faculty and staff.
Transfer agreements – We have special articulation agreements with numerous state and national 4-year colleges and universities.
Scholarship – Qualifying Carroll Lynx Scholars will receive a tuition refund for up to 12 credits.
High school and college students with a cumulative GPA of 3.2.
Students must be intelligent, independent self-starters who are motivated to work autonomously.
Carroll Lynx Scholars will receive a refund of $516 (in-county tuition rate of a 3-credit course) after earning a grade of B or higher on their final project. Students can earn this scholarship for up to 12 credits. The refund will be applied at the close of the semester.
Carroll Community College maintains transfer articulation agreements with all Maryland public colleges and universities, as well as other colleges and universities throughout the Maryland/Pennsylvania area.
Carroll Lynx Scholars students may expect their advisor to work closely with them to assist in transferring to any of the above institutions or to the many other colleges and universities students may wish to attend.
Apply to Carroll online now. (If you are already a student or have already applied, skip this step.)
Apply to the Carroll Lynx Scholars.
Complete the supplemental requirements which include:

Unofficial high school transcript, and, if applicable, college transcript.
Students' course load, academic achievement, extracurricular and leadership activities are strong factors in the admissions process.
Applications will be reviewed on a rolling basis.
Honors project contracts are due three (3) weeks into each semester; therefore, in order to participate in the program, you must apply prior to this deadline.
For more information about the Carroll Lynx Scholars, please contact:
Allie Dudley, Honors Program Coordinator
410-386-8476 | adudley@carrollcc.edu

Amanda DeRose, Honors Director
410-386-8424 | aderose@carrollcc.edu