Pappalardo Honors Program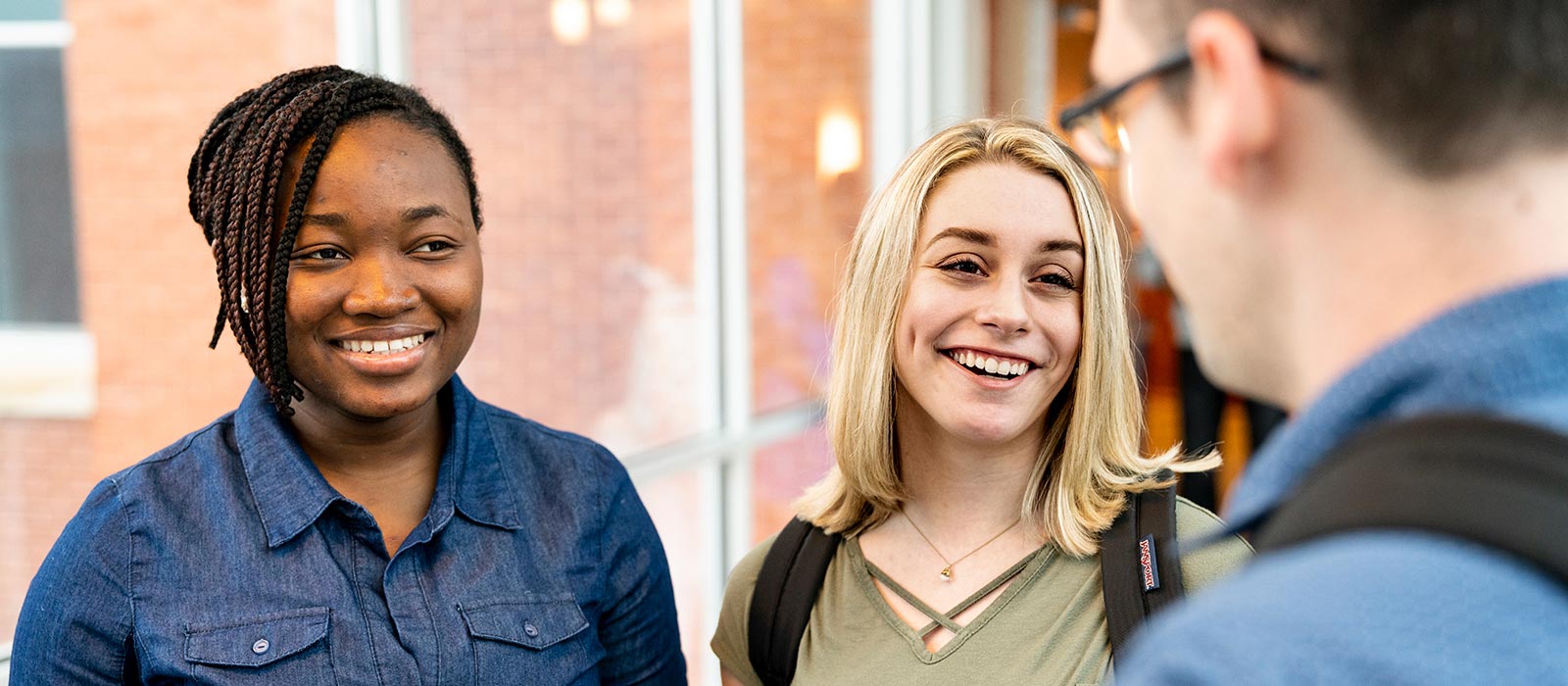 The Pappalardo Honors Program, formerly the Hill Scholars Program, is a selective admission, honors cohort program for entering first-year college students.
Program Benefits
Small class sizes – The cohort group is usually 20 – 24 students who will take a core grouping of challenging honors courses designed specifically for the program.
Study any subject – Our core curriculum comprises five General Education courses that apply to all learning programs. Core courses include English Literature, Communication, Philosophy (2 courses) and Diversity.
Individual attention – All Pappalardo Honors students have a dedicated academic advisor and also enjoy personal interaction with faculty and staff.
Scholarship and transfer agreements – We have many special articulation agreements with numerous state and national 4-year colleges and universities.
Click here to watch this short recorded session to learn about the Papalardo Honors Program and the application process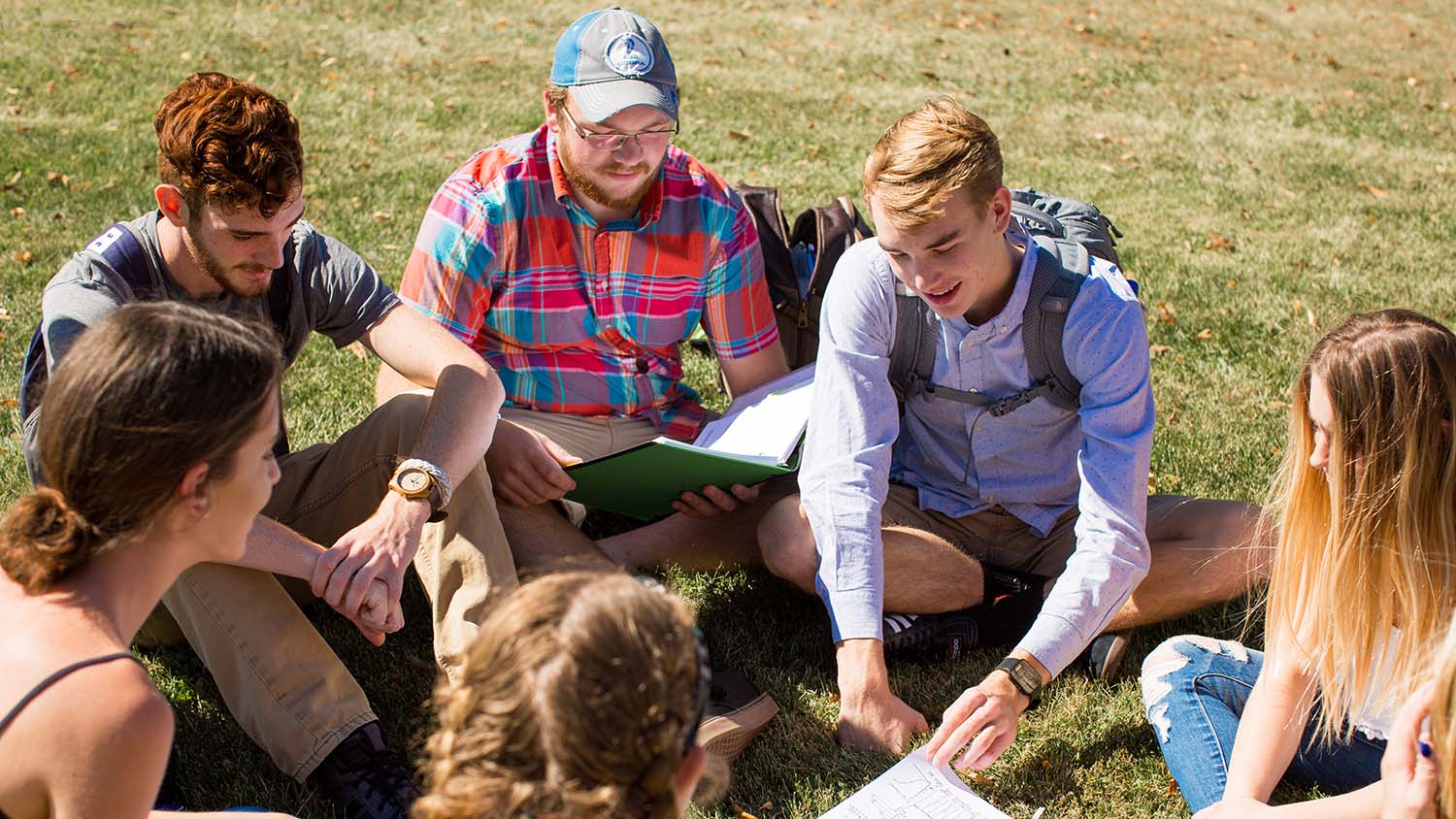 Explore the world outside of the classroom. Pappalardo Honors students will participate in co-curricular activities that support the common elements of the program both outside of the classroom and in the community. Our Student Affairs division is constantly developing opportunities to enhance the academic experience for our community of learners, including seminars in college and personal success, career and transfer options, leadership and service-learning.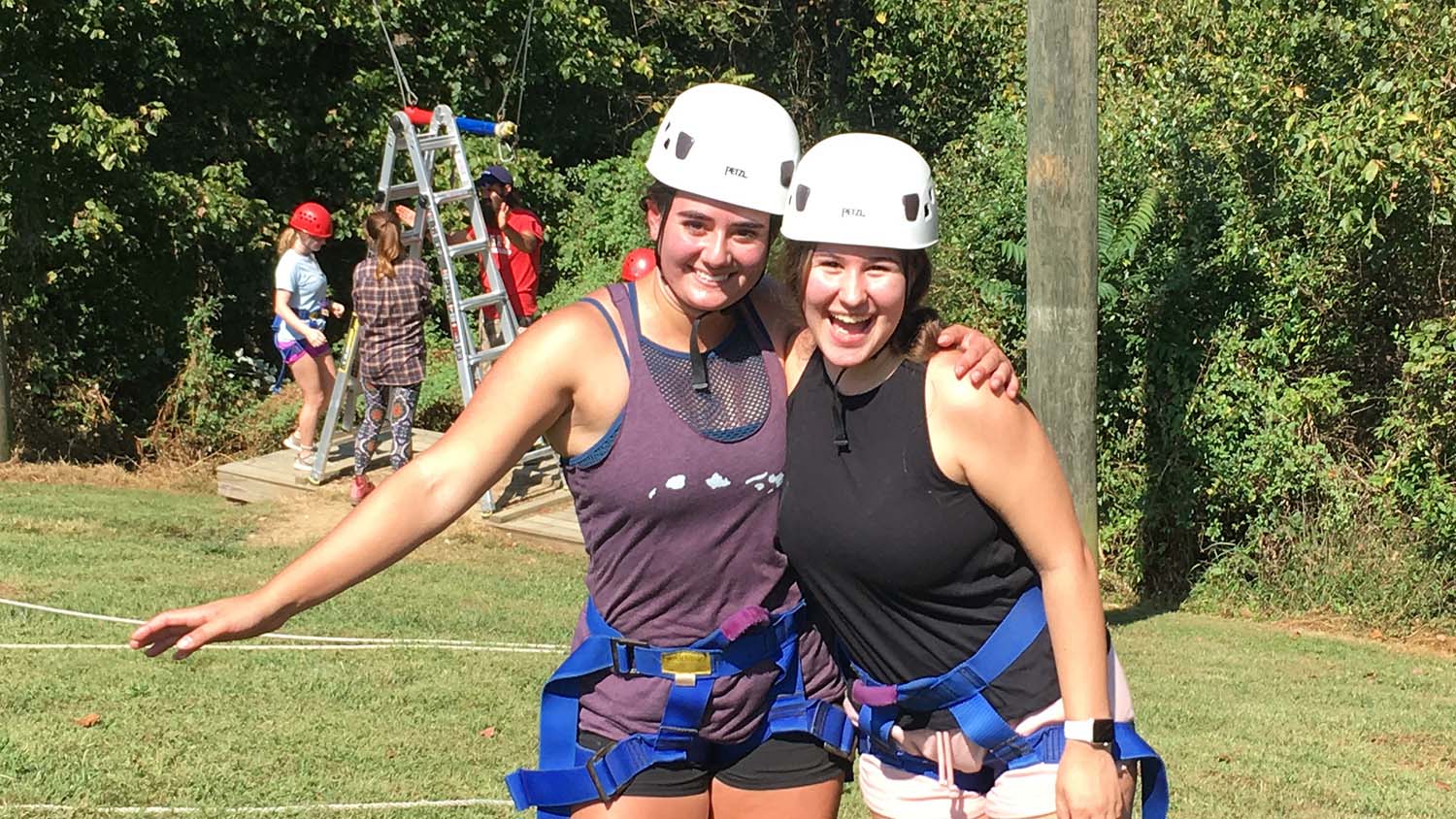 Experience personal interaction with highly skilled faculty. Pappalardo Honors students will benefit from the innovative teaching methods of some of Carroll Community College's most talented faculty. They will gain all of the advantages that are inherent in a cohort program: team building and leadership skills, a built-in support network of peers and faculty, and a safe environment of collaboration, exploration and reflection.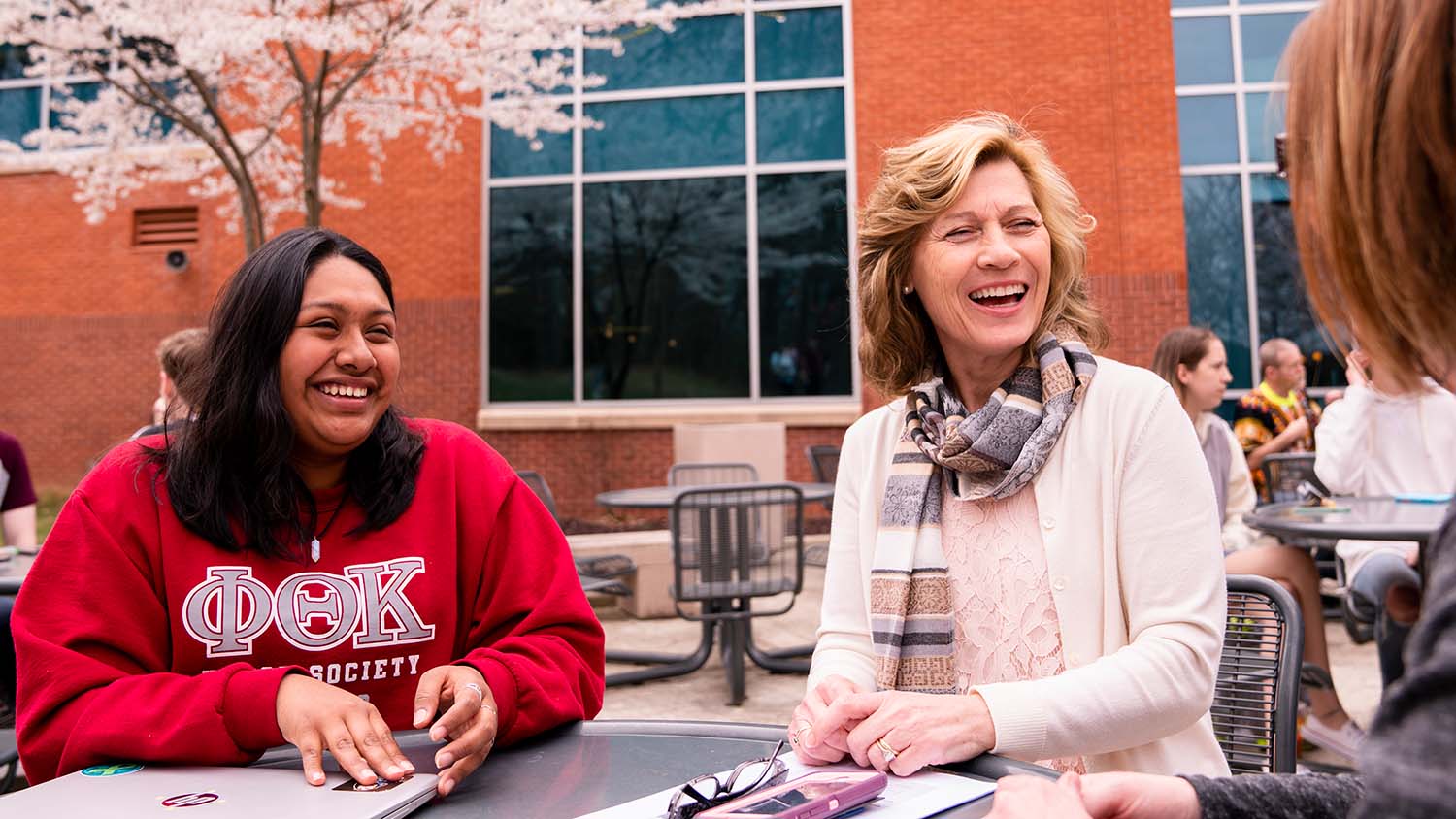 Excel in challenging coursework. The courses that comprise the core curriculum for the Pappalardo Honors Program were chosen for their disciplinary rigor as well as their focus on critical thinking. Reap the rewards of your academic success when transferring to your 4-year institution. Dedicated academic advisors specializing in your academic program of interest help students highlight their competitive edge when applying to transfer institutions.
Pappalardo Honors Program Core Curriculum
General Education Area
Honors Course
English Literature
ENGL-102H – College Writing 2
Arts and Humanities
COMM-105H – Introduction to Speech Communication
PHIL-105H – Ethics Ethics
Emerging Issues
SOC 215H – Diversity in the U.S.
PHIL 207H – Contemporary Issues in Social Justice
| Seminar Courses | Course Name |
| --- | --- |
| HONORS 101 | College Success for Honors |
| HONORS 102 | Career Development for Honors |
| HONORS 201 | Exploring Leadership |
| HONORS 202 | Service-Learning: Action and Values Capstone |
Students who have previously earned credit for any of the above courses, either through dual enrollment or Advanced Placement Test scores, do not need to retake these courses as a part of the Pappalardo Honors Program.
The Pappalardo Honors Program invites applications from motivated and engaged high school students.
Potential Pappalardo Honors students apply to the program by completing an application and supplying basic educational information. Students will be accepted to the program on the basis of grade point average in their college-preparation courses; teacher and/or school counselor recommendations; an admissions essay; co-curricular involvement; and ability to place into college-level courses.
Pappalardo Honors students are those who have distinguished themselves from their peers by their academic success and their commitment to bettering themselves and their communities.
Students admitted to the Pappalardo Honors program will:
Either rank in the top 15% of their graduating class or have a cumulative high school grade point average of 3.5 or higher.
Have a record of honors, advanced placement (AP) or dual enrollment courses that have challenged them throughout their high school career.
Have participated in various co-curricular activities such as student clubs, community organizations, athletics or part-time employment.
There is a $250 program fee per semester for the Pappalardo Honors Program that will be covered by the college. This fee covers the cost of events, trips, activities and more.
Carroll Community College offers many merit-based and need-based institutional scholarships. Students accepted into an honors program at Carroll who complete the FAFSA (if able) and Carroll's scholarship application process will be guaranteed a minimum of a $2,000 scholarship award ($500 per semester).
For more information, contact the Admissions Office at 410-386-8430 or admissions@carrollcc.edu.
Carroll Community College maintains articulation agreements with all Maryland public colleges and universities:
Bowie State University
Coppin State University
Frostburg State University
Morgan State University
Saint Mary's College of Maryland
Salisbury University
Towson University
University of Baltimore
University of Maryland Baltimore County
University of Maryland College Park
University of Maryland Eastern Shore
University of Maryland University College
Other colleges and universities throughout the Maryland/Pennsylvania area maintain articulation agreements with Carroll Community College including:
Capitol College
College of Notre Dame
Dickinson College
Goucher College
Hood College
Johns Hopkins Carey Business School
Kaplan University
Loyola University Maryland
McDaniel College
Messiah College
Mount Saint Mary's University
Shepherd University
Shippensburg University
Stevenson University
Washington College
In addition, Carroll students have successfully transferred to other outstanding institutions:
American University
Auburn University
Bradley Academy of Art
Gettysburg College
North Carolina State University
Pennsylvania State University
University of Baltimore
University of South Carolina
West Virginia University
Wilson College
York College
and many others
Pappalardo Honors students may expect their advisor to work closely with them to assist in transferring to any of the above institutions or to the many other colleges and universities students may wish to attend.
Apply to Carroll online now (if you are already a dual enrollment student or have already applied, skip this step)
Complete Pappalardo Honors Scholars supplemental requirements which include:

Unofficial high school transcript, and, if applicable, college transcript
Official college entrance exam scores (SAT or ACT from College Board) are optional for applicants. There is no disadvantage to not submitting your test scores. However, you are welcome to submit them if you feel they will strengthen your application. Many students place directly into courses with their high school grade point average. After review the committee may ask for placement testing at the College.
Recommendation letter from a teacher, school counselor or college faculty
Students' course load, academic achievement, extracurricular and leadership activities are strong factors in the admissions process.
Early Action: December 15, 2023
Regular Decision: February 16, 2024
Delayed Decision: Rolling deadline until full
Applications are reviewed on a rolling basis and will be reviewed until seats in the program are filled.
Early applications will begin to be reviewed in January and most students will be required to submit 2nd marking period grades before being admitted. Contact the Admissions to schedule an appointment if you have questions at 410-386-8430 or admissons@carrrollcc.edu.
I initially decided to attend community college to save money. However, what I gained from being a part of the Honors Program was invaluable. I belonged to a cohort of like-minded individuals who all wanted each other to succeed. The Honors curriculum and professors helped me excel inside the classroom and determine the next steps for my career. Not only this, but the professors and faculty truly cared about me as a person and wanted me to succeed. I'm so thankful for the support and lifelong friendships that the program gave me during my two years at Carroll Community College and beyond!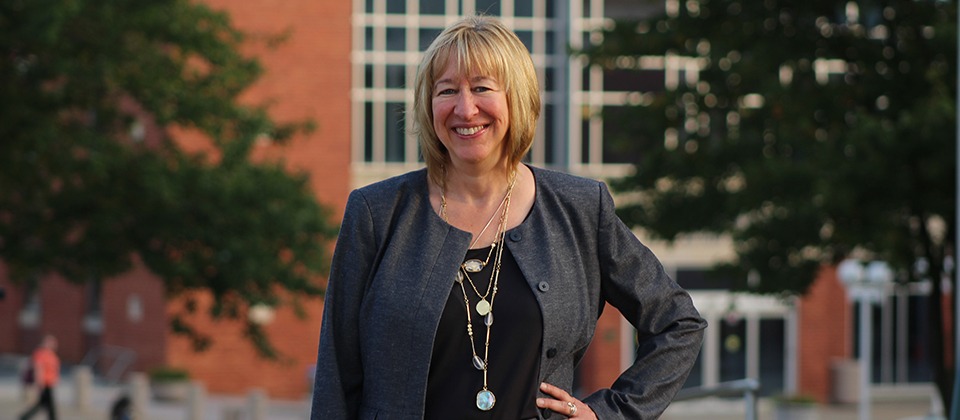 For more information about the Pappalardo Honors Program, please contact:
Amanda DeRose, Assistant Director, Student Engagement
Director of the Pappalardo Honors Program
410-386-8424 | aderose@carrollcc.edu