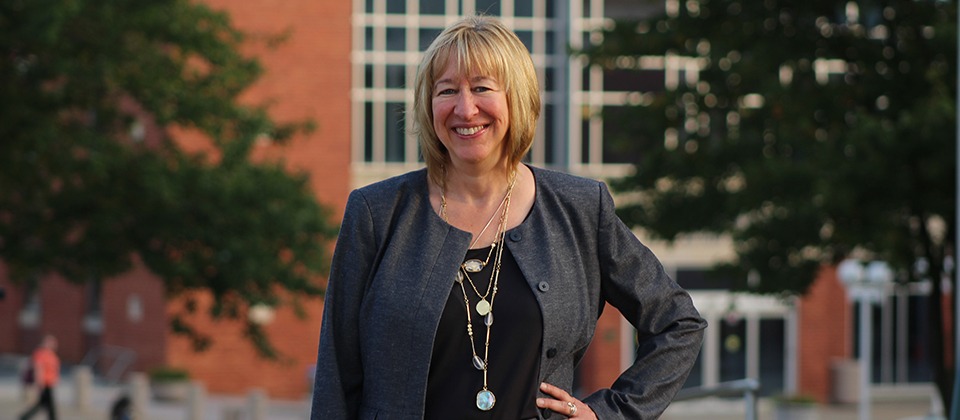 Janetta (Jan) Jayman's son John transferred to the University of Maryland Baltimore County (UMBC) after earning his associate degree in General Studies at Carroll Community College. During his time at Carroll, he was in the Hill Scholars honor program; was a member of the STEM Club; served as a tutor in the academic center, and participated in intramural sports.
All of the credits John earned from Carroll transferred to UMBC, which he entered in junior status. He is currently pursuing his medical degree at the University of Central Florida College of Medicine.
Q. What Challenges Do Parents and Their Children Face when Choosing to Enroll at A College/university?
Jan: It can be overwhelming deciding on a college or university to attend. There are many choices, and it's difficult to narrow them down to just one. At that time, my son John wasn't clear on a specific major, so we didn't focus on the majors offered at each college or university. Instead, we narrowed our choices based on quality, cost and location.
Carroll Community College was an excellent choice for John. The Hill Scholars Program provided the rigor and challenge he needed to excel in his future studies, and the campus was in our own backyard. Carroll provided him with a strong foundation for upper-level college courses in a supportive, comfortable learning environment.
Q. how Much of An Influence Did You Have on Your Son's Decisions Regarding Higher Education?
Jan: I was there to support him through the decision-making process, but ultimately he made the decisions as to where he would attend and what he would study. I was confident in his decision to attend Carroll.
Carroll Community College does an outstanding job of advising students on courses to take based on their future goals and interests. John's advisors took a genuine interest in him and his success. Carroll provided the support he needed and the freedom to choose his course of action.
Q. WHAT ARE THE ADVANTAGES OF ATTENDING A COMMUNITY COLLEGE?
Jan: A community college provides an affordable option for families. The cost of a community college is less than a 4-year college/university, and most of its credits transfer. If a student is on a limited budget, this is an excellent way to save money and still get the college credits needed toward a 4-year degree.
Q. WHAT DID YOU APPRECIATE MOST ABOUT YOUR SON ATTENDING CARROLL COMMUNITY COLLEGE?
Jan: I appreciated the small class sizes. John received the individual attention and feedback to excel in his studies. I valued the many opportunities John received, including local scholarships and authentic learning experiences.
John was a member of the Hill Scholars Program. This honors program was designed to nurture a small cohort of students through their academic studies. The Hill Scholars Program challenged his thinking and developed his problem-solving skills. I strongly believe this program provided him with a strong foundation to excel at UMBC and now in medical school. He still keeps in touch with his former Carroll teachers and reflects favorably about his time at Carroll.
Q. AS A PARENT, HOW HELPFUL WERE CARROLL REPRESENTATIVES, FROM ENROLLMENT AND ORIENTATION TO GRADUATION AND TRANSFER?
Jan: The faculty and staff were extremely helpful, making the transitions from high school to Carroll and from Carroll to UMBC fluid. Even though John was moving on to another college, Carroll teachers and staff were eager to assist him and to talk with him about his progress beyond Carroll. Carroll Community College takes pride in offering student-centered learning, and it is evident they care about their students' success beyond the doors of Carroll.