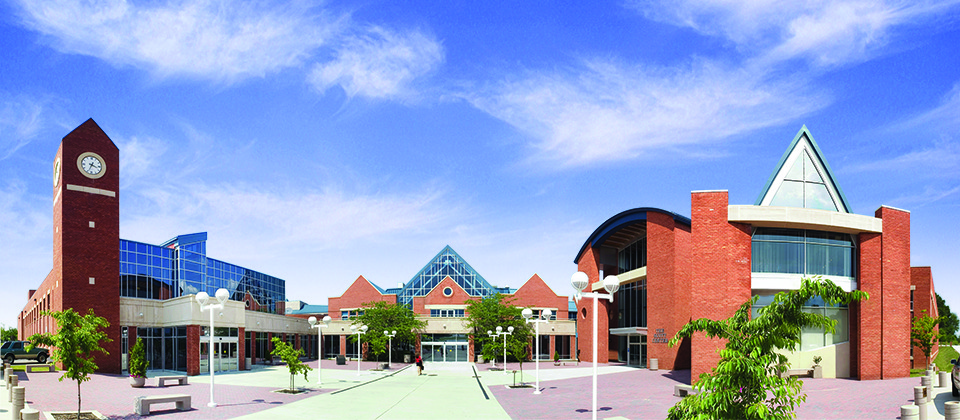 We are deeply saddened by the impact the COVID-19 pandemic has had on our community. All of us are doing our best to cope with the uncertainty in our lives. The disruption brought on by the virus comes at a time when we should be celebrating the accomplishments of our Seniors and guiding our Juniors to determine what their future may hold beyond graduation.
Parents and their young adults face a difficult choice between continuing their educational journey and entering the workforce as quickly as possible. The health and economic uncertainty makes these choices even more challenging and overwhelming. At Carroll Community College, we are hearing from families who are now thinking about attending campuses that are close to home, smaller, less expensive, and safe. Some students are considering a gap year, but they don't know what they would do given the job market and travel restrictions. I hear firsthand from College employees whose families face these same choices. My heart goes out to everyone in this predicament.
Because of the Stay at Home directive, Carroll Community College closed its campus, but we have worked tirelessly to ensure Student Success remains our top strategic priority as we transitioned to a fully online instructional format, and we are providing all student support and operational services remotely. While the change presented challenges for students, faculty and staff, the College community has made that adjustment relatively quickly and successfully.
As an open enrollment institution, Carroll Community College stands ready to help and serve you should your decision be to stay close to home for a period of time. Carroll has a wide array of credit offerings that transfer anywhere. We have excellent programs with majors in Business, Education, Nursing and Health Care, Cybersecurity, Digital Design and Fabrication, Arts and the full spectrum of STEM majors.
Our Continuing Education and Training team also offers a variety of non-credit certification and training programs if anyone in your family wants or needs to join or renter the workforce quickly even if that means a change in career. On average, these programs can be completed in 3­-6 months. The College has been fortunate to receive additional funding towards workforce development programs, so we will continue to work closely with BERC to retrain individuals when we come out of the Stay at Home directive. Financial Aid Office will work closely with you to determine your financial need and will support you through the process in order to minimize the financial impact on you and your family.
Our Financial Aid Office will work closely with you to minimize the financial impact on you and your family. To further reduce the tuition cost for students in need, the College has access to a variety of financial aid funds and grants provided by State and Federal agencies, including the new Federal "CARES Act." To explore financial aid opportunities, reach out to the Financial Aid Office at 410-386-8437 or email FinancialAid@carrollcc.edu.
There are also significant scholarship opportunities available annually to our students through our Foundation Office. We are poised to offer additional emergency funds to help current and new students who are negatively impacted by the pandemic. For example, this Spring we provided necessary technology resources to over 120 students and employees who lacked access during our initial move to learning and working from a distance. To explore these support opportunities, visit Scholarships.
I invite you to rediscover Carroll Community College. We are affordable, highly accessible and committed to the success of our students. Carroll boasts the highest student graduation, retention and transfer rate of any Maryland Community College. Dually enrolled students, who take Carroll courses while still in high school, receive up to a 33% discount on up to four classes. We encourage residents of all ages to consider enrolling in classes at Carroll. Students who wish to explore credit program and course offerings should visit our Credit Class Schedule.
Registration for Summer and Fall semesters begins Tuesday, April 14 for returning students and all military veterans. Registration for new students begins Tuesday, April 21.
Unfortunately, it may take a while to recover from this tragic health crisis. Our community should know that Carroll Community College is, and will continue to be, ready and able to serve those who decide to stay close to home to begin their degree, or to access short-term, in-demand certifications to weather the uncertain job market ahead. As the community's College, we are all in this together, and we are here to help those who can benefit from our many valuable programs, services and resources.
Sincerely,
Dr. James D. Ball
President, Carroll Community College