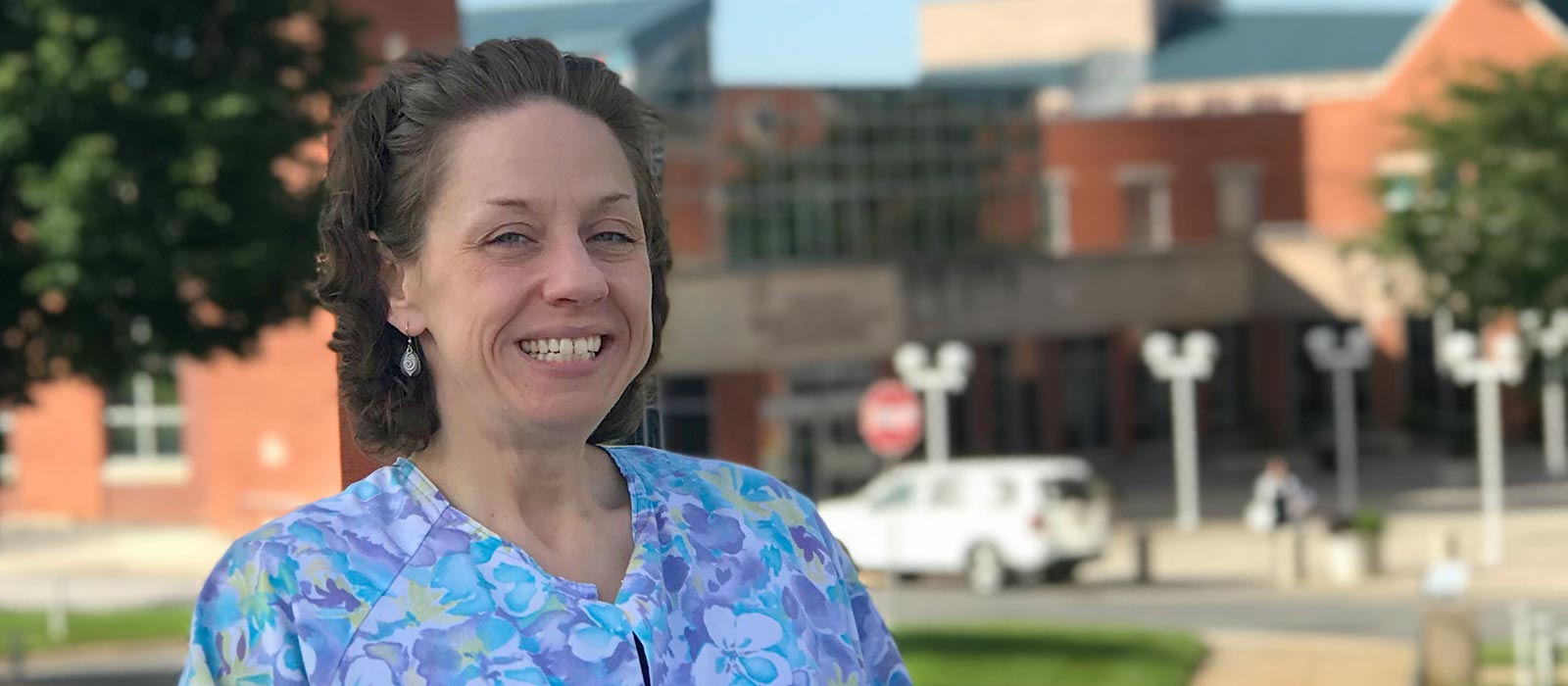 It's never too late to change your life. Just ask Medical Assistant program completer Anna Basgier.
At 42 years old, Basgier did not think going back to school was an option for her. Starting a family at a young age, she wasn't able to attend college after graduating high school. Instead, she began working in a doctor's office as a secretary. Over the following years, she was stricken with several health problems. "I spent more time as a patient than as an employee," Anna recalled. She stopped working in 2002 to focus on her health and raising her daughter.
Are you a Carroll student or alumni?
In winter 2017, Basgier was enjoying better health and ready to return to work. "I went to the Carroll County Business/Employment Resource Center (BERC) simply to have them help me find employment," she said. "They asked if I ever considered going back to college and [told me] that Carroll Community College had a great Medical Assistant program. I always yearned to get back into the medical field to give back as a caregiver to others." Despite not having sat in a classroom for many years, she took a leap of faith and decided to register for classes at Carroll.
"That day changed my life!" Anna said.
The instructors, advisors and especially the financial aid program all made it possible to make a 25-year dream come true.
She completed the Medical Assistant program in February 2019. She then sat for the National Certified Clinical Medical Assistant Test that April, passing with flying colors. On April 15, 2019, she was hired as a CCMA for a primary care physician's office located just five minutes from her home.
"I may not stop here," Anna said. "Carroll Community College has so many wonderful credit and non-credit courses, I am considering going back to continue my education and add to my skills. The options are endless and I am just getting started!"
Learn More About Carroll's Medical Assistant Program