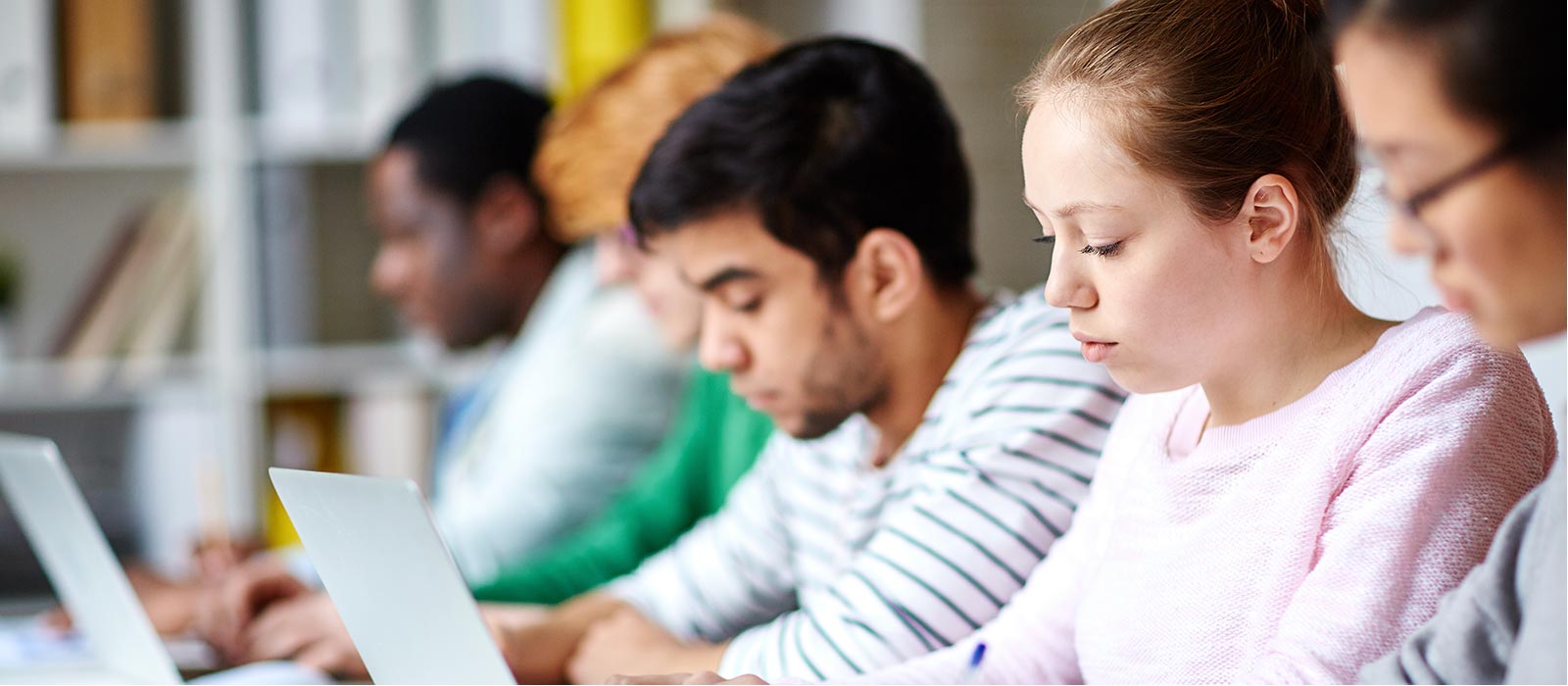 We have all heard the age-old question, what do you want to do when you grow up? Sometimes, we know early on exactly what degree or profession we want to pursue. In other cases, deciding what degree path and what career to pursue can be a complex and challenging process.
Students who wish to attend college but may not have a clear idea of which major to choose have the chance to formally explore "Areas of Study" at Carroll Community College. Students are invited to think in terms of a broad area, or areas, that interest them. Carroll offers degree programs and transfer patterns within a wide range of Areas of Study, each one providing rigorous academics and a professional orientation.
Academic offerings are displayed in terms of seven broad Areas of Study that align with most individuals' interests, values, skills and abilities: Business, Creative Arts, Education, Health Care Professions, Humanities and Communication, Social Sciences and STEM/Health Sciences.
Exploring Interests, Informing Decisions
"Under the Areas of Study approach, students affiliate with other students and faculty who share similar interests," said Carroll President Dr. James D. Ball. "They explore related program options, gain exposure to career possibilities and hone their interests and skills. I believe it is especially helpful for students who have difficulty determining a direction as it helps to guide exploration, and allows us to intervene when necessary to help students make more timely and informed decisions."
Areas of Study offer general, logically grouped courses which allow for early exploration during the first six courses, giving students a taste of what it is like to study in that area without investing too much time taking courses that may not count later.
New Student Orientation
Carroll offers four New Student Orientation days, each day centering around particular Areas of Study: Business and Social Sciences; STEM and Health Sciences; Health Care Professions; and Education, Humanities, Communication and Creative Arts.
When new students check in to New Student Orientation in the Fall or Spring, they have the opportunity to attend a session introducing them to their Area of Study. Students get an overview of the Area of Study, related events and activities, and the faculty who teach within the area.
Events and Activities To Support Areas of Study
Within each Area of Study, there are co-curricular offerings including field trips, guest speakers, social events and career information showing students how their interests fit into the world outside of the College. Our advising and admissions staff use sophisticated software to help students take advantage of our varied offerings, without getting too far 'off track' from graduation.
Many academic clubs are tied to an Area of Study. For example, the STEM Club and the student chapter of the American Chemical Society work closely within the STEM and Health Sciences Area of Study to plan events. Engaging students in their Area of Study is an effective way to keep students connected to the College and to their content area. Students who make connections to faculty and to other students who share their interests are more likely to stay enrolled and achieve their ultimate academic goals.
Going for the Goal
Attending college, at any age, provides opportunities for individuals to "try out" a wide variety of subjects, helping them decide on what education/career path is right for them. Carroll's division chairs mapped out the course content for each Area of Study to best enable students to make informed decisions that will shape their futures.
"Our faculty and staff have done a superb job of developing this engaging program that helps demystify the process of choosing a major and planning academic pathways," said Dr. Ball. "The program represents a culmination of innovative strategies that have been developed over several years."