News & Stories
Carroll Premieres Entertainment Technology Associate Degree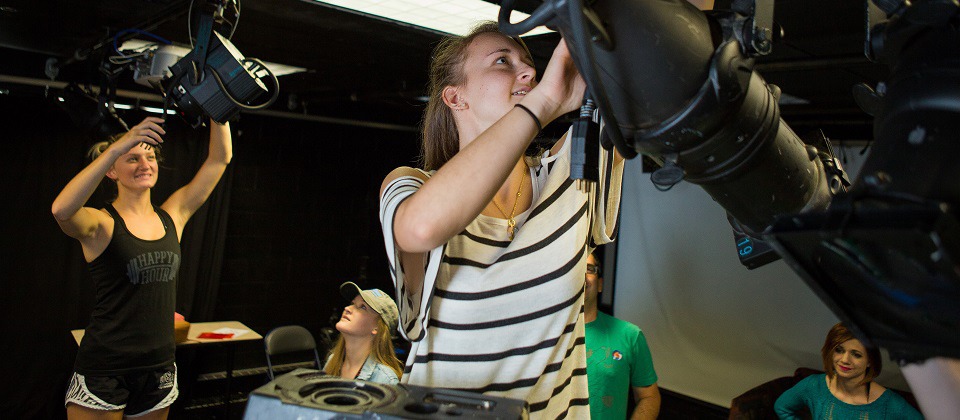 Have you dreamed about working in the Entertainment business? Carroll Community College now offers the opportunity to do just that by introducing a new credit program in Entertainment Technology.
Our hands-on program will allow you to obtain audio, lighting, video, and live event crew training that supports presentation and entertainment events for organizations of all types and sizes. It also provides partnerships with local organizations for on-the-job training. Such connections can open the doors to potential post-graduation employment.
Program Courses Include:
Introduction to Entertainment Technology
Entertainment Technology Lighting
Entertainment Technology Audio
Entertainment Technology Video
Entertainment Technology Troubleshooting
Entertainment Technology Cooperative Education 1, 2 & 3
Entertainment Technology Capstone Projects
Stage Management
Production Management
"This new program is uniquely designed to train people to be highly-educated professionals in the constantly booming entertainment industry, by blending solid technical expertise with innovation, artistry and creativity," said Scott Gore, Division Chair, Applied Arts. "The industry has a constant employment demand. We will provide the individuals who've ever imagined themselves behind the scenes of a theater or entertainment production—perfecting scenery, lighting, costumes, makeup, sound and management—the professional skills necessary to pursue new and dynamic career opportunities within the arts."
"I am so excited to expose students to viable career options that most do not discover as a pathway in high school," said Seth Schwartz, Director of Production and Theater Management, Program Coordinator, Entertainment Technology. "I am looking forward to helping provide training and support in this ever-growing industry."
Industry Leaders Applaud New Degree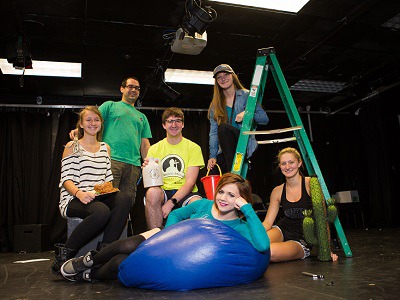 Local Production Managers and Directors of Production concur that Carroll's new program in Entertainment Technology will mutually benefit students and professionals working in theater venues.
Joel Krause is the Production Manager for Arena Stage at the Mead Center for American Theater. "There is a shortage of trained theatre technicians, particularly in the D.C. metro area," he said. "We often find that, in order to secure qualified technicians for our productions and events, we have to schedule crews several months in advance."
"The major benefit of hiring a technician with an associate degree," Krause continued, "is that he or she is specifically trained to support the technical needs of a production. Through hands-on experience working alongside experienced technicians, students can hone their skills with companies who may someday employ them. I see this program as being of great benefit to both students and theatre companies alike."
"Upon returning to the theater profession after a 15-year absence," said Dennis A. Blackledge, Director of Production at Olney Theatre Center, "the single biggest change to the field was the near-complete lack of professional technicians. This lack of competent, reliable personnel has put a great deal of stress on the industry, and in particular, on those charged with leading production operations. The well-thought-out Entertainment Technology degree and certificate program that Carroll now offers seems certain to put well-trained, qualified personnel back into the professional pipeline. Leadership in the Carroll Theater Department and at the college recognized a need. They stepped up to do something about it!"
The Maryland Higher Education Commission (MHEC) has approved the associate of arts and sciences degree in Entertainment Technology, and a certificate is pending approval from MHEC.