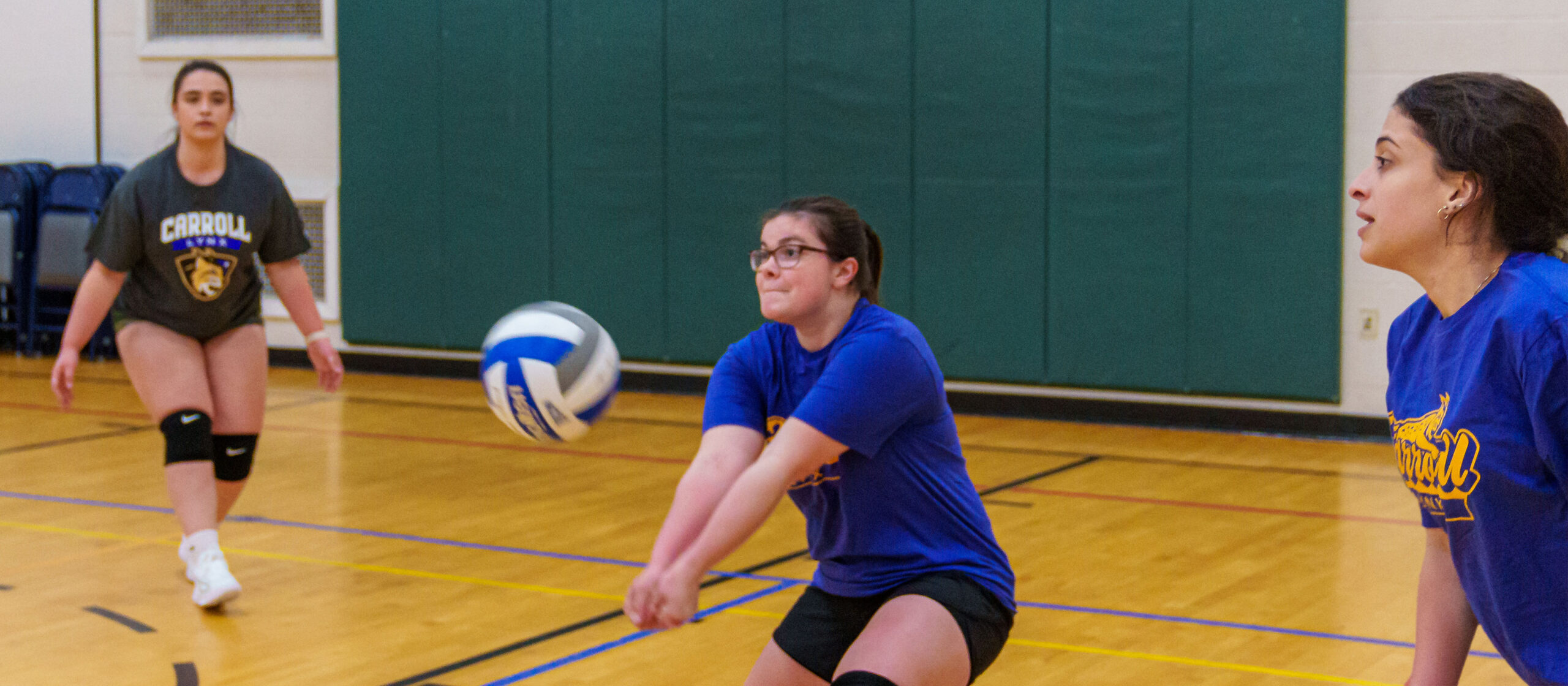 Carroll Community College's Athletics program will welcome women's volleyball as part of its National Junior College Athletic Association Division II program in Fall 2023.
Carroll's female student-athlete population will benefit greatly from the addition of volleyball as the sixth sport on campus. It will provide them with new opportunities to earn scholarships and showcase their athletic skills.
"This is an exceptional opportunity for women students to participate in sports at a community college while also being exposed to competition on a local, state and regional level," said Dr. James Ball, President of Carroll. "Sports participation builds on leadership and time management skills, boosts comradery and provides a sense of belonging on campus."
The new women's volleyball team is poised to have a great inaugural year with the addition of seasoned Head Coach Teri Leatherwood and securing a home court at Coppermine PantherPlex.
Teri has been coaching volleyball in Carroll County for more than fifteen years, spending the last decade at Manchester Valley. "As a huge advocate for athletics at Carroll, I was super excited when I learned the school planned to start a volleyball program," said Leatherwood. "When I got offered the position, I did not hesitate to accept."
The connections Leatherwood has made throughout her career have helped her be more effective in her recruitment efforts. "I have tremendous interest from across the county. The way things are shaping up, we look to have a competitive team this year."
"Volleyball seems to be getting more and more popular," Teri continued. "When I first started coaching, playing outside of high school was not common." With all the new recreational and competitive traveling club programs, however, it is now more common for freshmen to enter high school with some experience, as opposed to years ago when their first exposure was as a high school player.
"At Carroll, we want to allow those same student-athletes to play at the next level."
Coppermine PantherPlex will be the home of the Lynx, hosting all of Carroll's home women's volleyball games for the foreseeable future. "Coppermine and Carroll Community College have been partners over the past eighteen months, and we are excited to expand on that partnership," said Wade Shank, Director of Facilities and Athletic Programming at Coppermine. "Having Carroll Community College utilize PantherPlex in order to start their women's volleyball program is great for the community and the students."
Become a Lynx!
Join our Cross Country, Lacrosse, Golf, Soccer, Track & Field or Volleyball teams.