News & Stories
Kathleen Ritchie: Carroll Student Breaks Out of Her Shell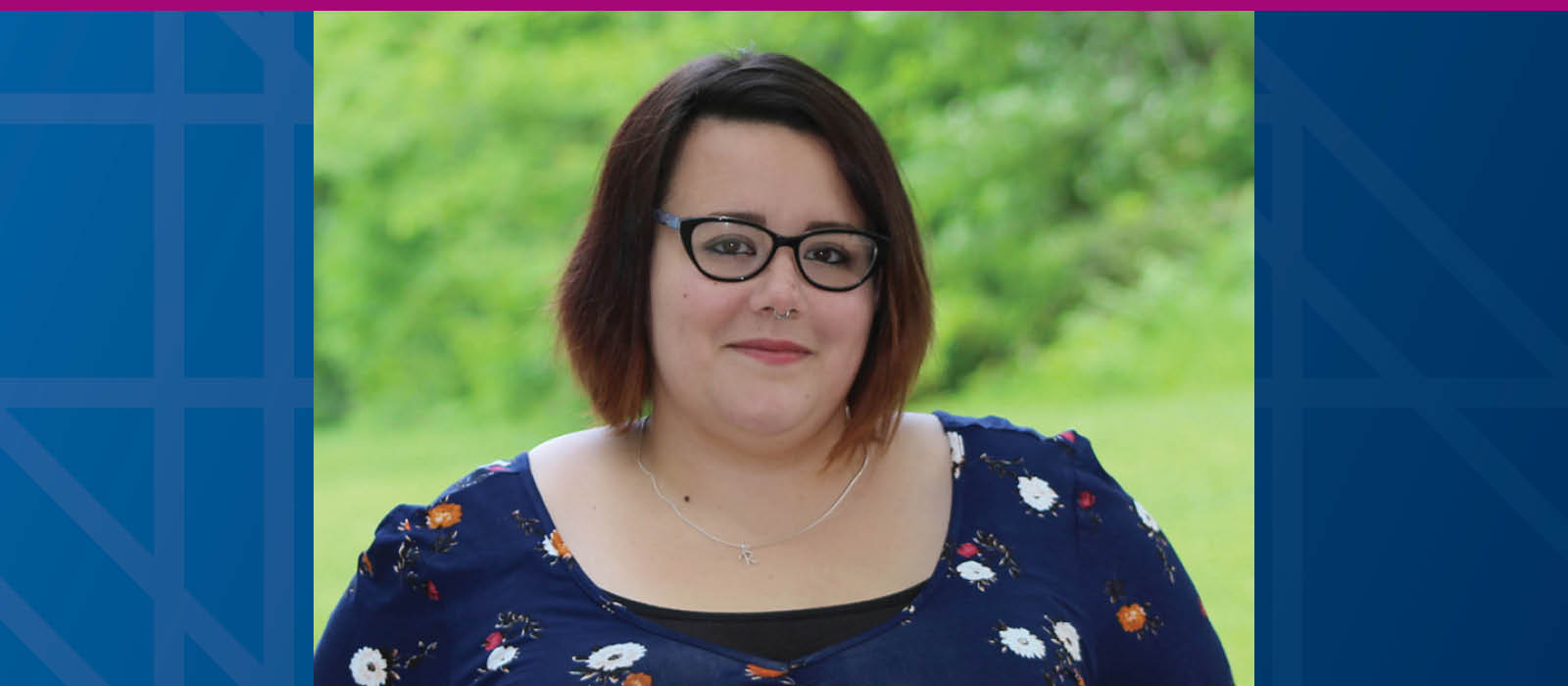 Kathleen (Katt) Ritchie's deep love for people of all backgrounds, a poignant personal story and her extensive campus/community involvement, along with her excellent academic standing, resulted in the 26-year-old Carroll student being named a 2018 Newman Civic Fellow.
The prestigious international award requires a college president's nomination, and recipients go through a competitive selection process. Ritchie was one of only 268 students—representing colleges and universities from forty states, D.C., Mexico and Greece—to be recognized for the honor. The Westminster resident is an active participant in Carroll's "Leadership Challenge" program, is a member of the College's Student Government Organization, and has served as president of the Service-Learning Club, one of Carroll's most active student organizations. In addition, she has volunteered at the Human Services Programs Family Center and at Carroll County's Family and Children's Services.
"When I started at Carroll, I wasn't involved at all," Ritchie said. "I struggled with social anxiety. Yet in the classroom, I was talkative, outgoing and driven. During my second year at Carroll, I attended a service project at the cold weather shelter and started to make friends. I ended up joining multiple organizations on campus. Through my campus involvement, I really began to flourish." The turning point for Ritchie at Carroll was attending the Hill Scholars' leadership retreat, where she found herself in a cabin full of people she didn't know and had a lack of cell service. "This required me to actually interact," she said. "I realized that Carroll was full of students just like me who are driven, engaged and passionate! I ended up coming out of my shell, making a ton of friends and getting to do some amazing things!"
Among the amazing things she's done, Ritchie has organized numerous College activities and events benefitting both the internal and external community. She coordinated on- and off-campus opportunities for student peers, including making holiday cards for veterans and providing blankets for cancer patients, socks for the Community Action Agency and hygiene products to women in the county's Domestic Violence Safe House. Ritchie expects to finish her Carroll associate degree in 2019. After graduating, she plans to transfer to University of Maryland Baltimore County, majoring in Social Work with a minor in Sociology. Following that, she hopes to attend University of Maryland, Baltimore to get her Master's degree in Social Work with a focus in Behavioral Health.
Are you a Carroll student or alumni?
Share your college experience and beyond with the Carroll community!