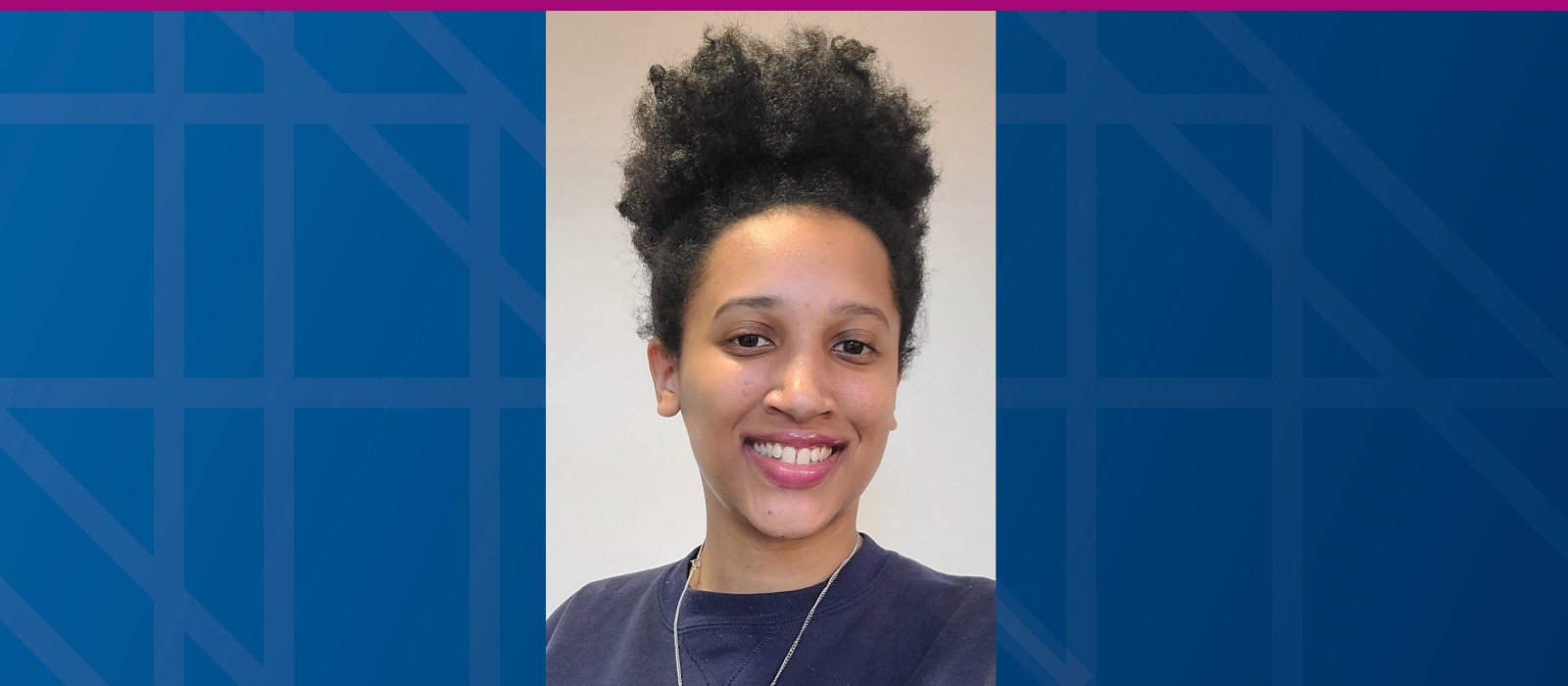 Q&A with Amira Yacoubou Adam
Amira Yacoubou Adam, a Psychology major at Carroll Community College, recently had the rare opportunity to meet—and even hug!—former first lady Michelle Obama during a live-streamed event at Prince George's Community College. Amira was among only fourteen college students who were chosen to participate in the discussion, part of a Penguin Random House promotional tour for Obama's memoir Becoming.
How did you feel when you learned were chosen to represent Carroll Community College, one of only four MD community colleges invited to send a student in person?
Amira: I was elated! I was originally picked as the alternate student for the event, and I was essentially the backup. However, the vetting committee chose me instead of the student that originally won, so I got to go. I felt so blessed and thankful that I happened to be a Carroll student when this happened!
Can you put into words what it was like to participate in the event?
Amira: Participating in the event was a huge honor and privilege. At one point, Mrs. Obama was telling us how amazing we are and pointed out where we were. Almost all of us looked around when she said that it and it really sunk in. Here I was, sitting on a set, with video cameras recording, talking to Michelle Obama. This doesn't happen every day! I have seen many videos that are inspirational and felt moved by them, but that feeling does not compare to being in the room when it happens. There was so much positive energy in the room, and it was uplifting in a way too. I will never forget the energized and hopeful feeling from that event.
Michelle Obama has inspired many people with her personal story. How has she inspired you?
Amira: Michelle Obama has inspired me by being herself. Mrs. Obama is a living example of black women being successful, classy, and intelligent. There are a lot of negative misconceptions and stereotypes surrounding black women in professional spaces and I think Mrs. Obama has done a phenomenal job of proving them wrong and showing that we belong. And when I say "we," I mean black women in professional spaces that are predominantly white.
What did you learn from Michelle Obama that you will apply to your own life?
Amira: One of the things that Mrs. Obama introduced when she was speaking and touched on several times throughout the event was "your kitchen table." The "kitchen table" was a metaphor to illustrate having a support system around you; people that you can count on and that have your best interests at heart. It's sometimes challenging at my age to find the people that you know you can trust, and hearing Mrs. Obama talk about how important that was is something I'll never forget. She also talked about letting the people that aren't supporting you go. A lot of people tend to hold onto people that don't serve a purpose in their life anymore due to the sake of familiarity and the amount of time knowing said person. Too many people get comfortable with where they are in life and Mrs. Obama put a lot of emphasis on getting comfortable with the uncomfortable. That's how one grows!

Are you a Carroll student or alumni?
Share your college experience with the Carroll community!