News & Stories
Disability Support Helps Students with Invisible Disabilities Navigate College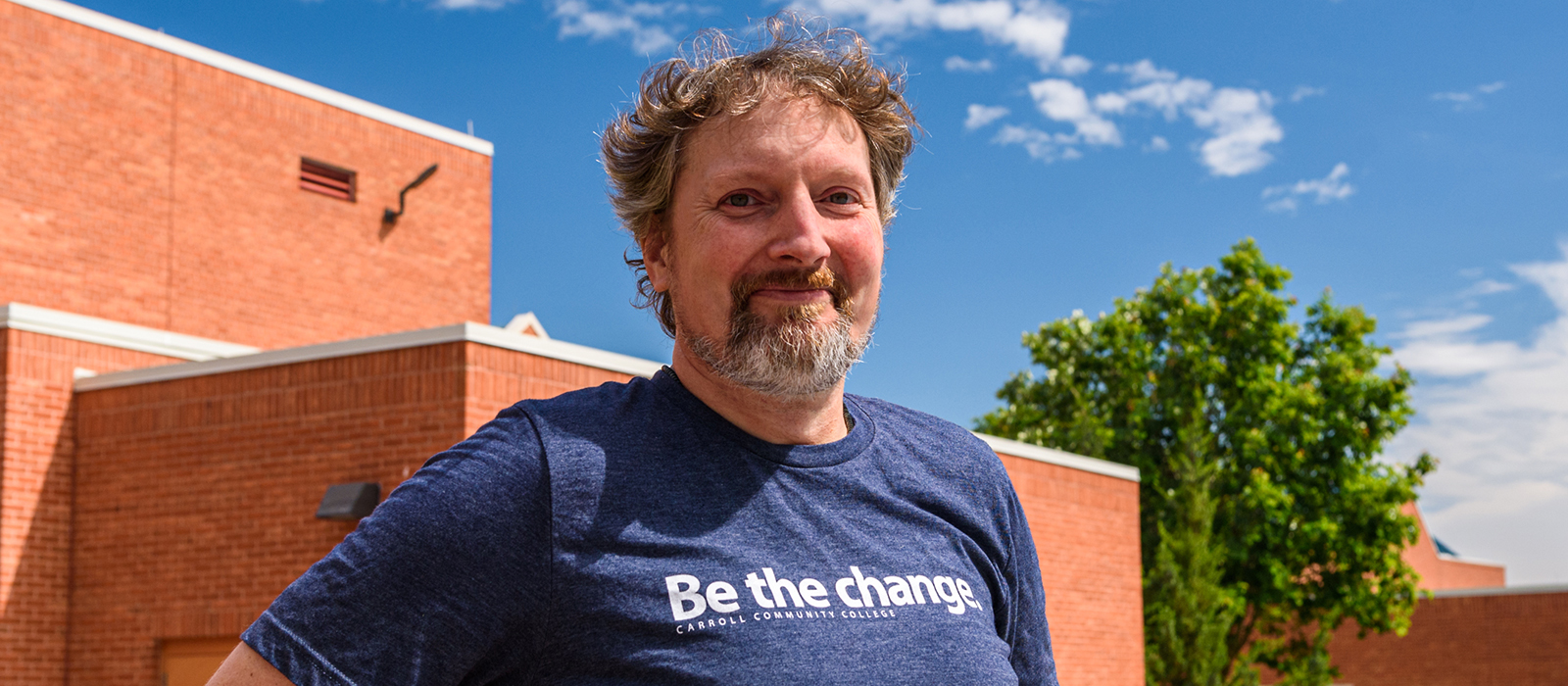 College is often described as a transformative period in one's life, filled with academic rigor, personal growth and newfound independence. For many students, it represents their first taste of true adulthood. However, for those with invisible disabilities, the journey through college can be a uniquely challenging experience.
What Are Invisible Disabilities?
Invisible disabilities are conditions that aren't immediately apparent to others. These can encompass a wide range of physical, mental or neurological conditions, including anxiety disorders, depression, ADHD, chronic pain, diabetes and autoimmune diseases. Unlike visible disabilities such as hearing and vision impairments, which often come with societal recognition and accommodation, individuals with invisible disabilities often face the burden of having to explain their condition repeatedly and advocate for the support they need.
"Disabilities at Carroll run the entire gamut of both visible and invisible disabilities, including mental, physical and learning-related conditions," explained Joe Tatela, Director of Disability Support Services at Carroll Community College. At first, students with Specific Learning Disabilities (Dyslexia, Dyscalculia, Reading Disorders, etc.) represented the highest percentage of Carroll students with disabilities, followed by a period where there was a dramatic jump in students with Autism Spectrum Disorder (ASD), and later a significant increase of PTSD-related issues in their veteran population. Over the past few years, students with psychological diagnoses—e.g., anxiety, depression, mood disorders, etc.—have easily become the most common.
"There's a mental health epidemic happening across the country," Tatela continued. "The COVID pandemic certainly did not make things better. If there's a benefit to be found in that, it's that we've definitely seen a trend toward de-stigmatization of mental health needs, and of disability in general."
What I love about disability support, at its most fundamental level, is that it's about connecting with individuals, and working with students on the basis of who they are as individuals.
The Stealth Struggles
Living with an invisible disability in a college setting comes with its unique set of challenges. Students with invisible disabilities may require special accommodations to succeed in their studies. Managing academic and personal demands while also dealing with their condition can also be especially stressful. Many invisible disabilities require consistent self-care routines; balancing these routines with the demands of college can be incredibly taxing.
Fortunately, Carroll Community College offers myriad support for those with visible and invisible disabilities. "Primarily, we provide students with reasonable accommodations for the postsecondary learning environment," explained Tatela. These accommodations include extended test-taking time, distraction-reduced testing environments, note-taking support, flexibility with attendance or deadlines, and access to assistive technology such as screen readers. "Ultimately, it really just depends on an individual student's needs," Tatela said. "As long as the accommodation is both reasonable and appropriate (and does not fundamentally alter a course, program or activity or otherwise compromise an essential standard), we aim to meet whatever unique needs a student may have."
"The secondary—but by no means less important—part of our work is through all of the informal support we provide to students," Tatela continued. This can include:
Assisting students with transitioning from high school to college
Connecting students to other helpful resources both on and off campus, including TimelyCare, which provides free, 24/7 virtual health & wellbeing services
Collaborating with faculty to increase universal design practices and/or support student needs in the classroom
Coordinating support with other agencies or community partners
Having regular check-in meetings with students to discuss academic progress or career planning; health and wellness; organization and time management, etc.
Creating an Inclusive Campus
Students with invisible disabilities have found Carroll Community College to be welcoming and facilitative by offering a variety of academic accommodations, mental health services and flexible class options.
Jordan, a 25-year-old Biology major at Carroll, struggles with anxiety and depression. "It affects me both mentally and physically," Jordan said. "Some days I feel okay; most other days I deal with overwhelming self-consciousness, feeling pointless and disassociating when I get overwhelmed. My anxiety tells me 'I'm not doing enough' while my depression tells me 'It's pointless, let's take a nap instead.'"
Joe Tatela assisted Jordan with brainstorming practices that would help her be successful in her classes, which they re-evaluated each semester. "He also hosts seminars on campus about mental health for staff and students to attend, which I think is incredible," Jordan said. "He's taken a stand to raise awareness about the importance of mental health."
Parker, a 26-year-old General Studies major at Carroll, is one of many students diagnosed with ADHD (Attention-Deficit/Hyperactivity Disorder). "One of the biggest challenges I have is with focus and concentration," Parker explained. "In 2016, I was introduced to Joe Tatela and he has guided me through the years, giving me extra time on tests and handwritten notes by professors." Parker highly recommends working with your teachers and Disability Support Services at your college to help in your education.
Illuminating Invisible Disabilities
Being a college student with an invisible disability is a journey marked by resilience, determination and the pursuit of personal growth despite the challenges they face. In our diverse world, it is imperative for colleges like Carroll to be at the forefront of creating inclusive environments that enable all students to thrive, regardless of whether their disabilities are visible or invisible.
"The minimum goal of our office," said Tatela, "is to eliminate barriers and to provide the proverbial 'level playing field' for students with disabilities so they can achieve academically and be assessed on the basis of their abilities, and not face undue adversity for disability-related factors over which they have no control."
"I've certainly had some circumstances in my own life, with health or otherwise, where receiving help and support meant everything," Tatela continued. "What I love about disability support, at its most fundamental level, is that it's about connecting with individuals, and working with students on the basis of who they are as individuals. We do our best work by actively listening and engaging in genuine empathy for others, and hopefully by empowering people to develop their own educational agency. Being able to give something back to others is in many ways just an expression of my own gratitude for all the opportunities and support I've been given."
Indeed, it is only through such understanding, empathy and proactive measures that can we ensure every student has the opportunity to reach their full potential and make the most of their college experience.
From Empathy to Empowerment
Carroll's Office of Disability Support Services is committed to promoting accessibility, fostering inclusion and expanding opportunity.