News & Stories
Dually Enrolled Student Finds a Platform to Make Her Voice Heard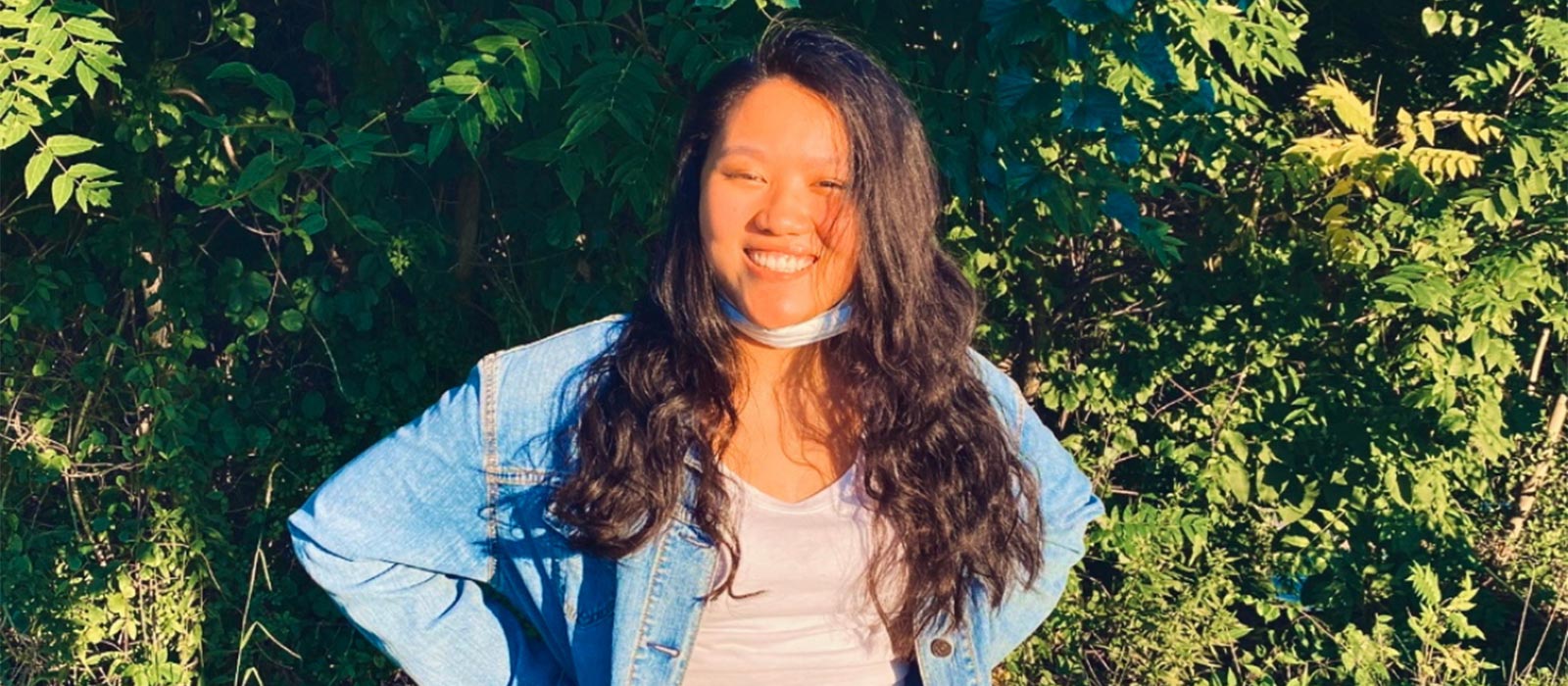 A resident of Westminster, Lucinda Diehl is a junior at Winters Mill High School while majoring in Legal Studies and Political Science as a dually enrolled student at Carroll Community College. Upon graduation from Carroll in August 2022, she plans to enlist in the military as an E-3 ranking member with the goal of becoming a Judge Advocate General Officer in the military's law program with either the Air Force or Navy. Lucinda is guided by her personal commitment statement: "Small communities make up our country and development begins in those communities. Therefore, I am dedicating my attention to improvement within my schools, neighborhoods and businesses. These are the places where people learn, where change starts and where a difference is made."
Why Did You Choose to Attend Carroll Community College?
I chose to be a dually enrolled student at Carroll Community College because I knew that early graduation and dual enrollment would fast track me to creating and making change sooner and hopefully with more of an impact. Getting my education is very important to me and I believe without our local communities our country would not be where it is today. Knowing that I enrolled at Carroll to better my educational experience, my communities and myself as a person.
What Was It Like to be a Dually Enrolled Student and What Kind of Support Have You Received at Carroll, or in Your Personal Life, to Help You Be Successful?
Both my psychology professor, Elizabeth Rostek, and my diversity professor, Dr. Roxanna Harlow, have been standouts in my educational career not only setting aside time for real Socratic and courageous conversation, but exciting anecdotal insight on their lives and how their education has helped them as women in the workforce. I keep aspiring to be as amiable, caring and understanding as they have been to me. Not only have professors been an advantage in my success, but Carroll's Student Life mentors have aided me tremendously with struggling with social anxiety and personal goals for the future. I have had the pleasuring of getting to know a couple members within that area who have helped me become a better listener and leader.
How Has Carroll Community College Made a Difference in Your Life?
Personally, I believe Carroll has given me an amazing platform to speak my mind and have it not only heard, but then have actionable effects on others, which I fully appreciate the ability to do. By being able to make my voice heard and communicate with administration, staff and faculty about the things that are important to me, I am encouraged to keep developing, to keep asking questions and to continue my journey to allow others to feel and do the same.
Please Tell Us About Your Co-Curricular or Community Service Activities.
I participate in the College's Leadership Challenge, which includes workshops and service projects designed to develop leadership skills. I am actively involved in the Solidarity Club, where members are united in their commitment to justice and the support of oppressed and marginalized people. I also participate in the Pride Alliance and the Carroll Undergraduate Psychology Society. I was honored to be a student representative on the search committee for the College's first Executive Director of Diversity and Inclusion.
What Advice Would You Give a Prospective Student Considering Carroll?
Carroll is a great choice to develop your leadership as well as to receive an education. The real significance with Carroll is when you ask for help, time or attention for anything, the staff and faculty are ready to lend an ear, an arm or a shoulder to help you through whatever you need. The opportunities to build community both on and off campus are extensive with the freedom to join or make a club and even participate in many other local businesses and events. It truly is a place where you can be the change you want to see in the world.
What Accomplishments Are You Most Proud of? What Challenges Did You Need to Overcome?
If my 13-year-old self looked at what I am doing today, where I am today and who I am today, I think she would cry. Waking up and getting out of bed to go to school or even eat breakfast was sometimes a battle in and of itself. It was not easy to get where I am today. With working as a student climate change intern for a non-profit organization, studying for AP and college exams, and creating long-lasting connections with people I always imagined meeting, I am a proud Carroll Community College changemaker.
Are you a Carroll student or alumni?
Share your college experience with the Carroll community!