News & Stories
Early Childhood Education Teacher Finds Her Calling at Carroll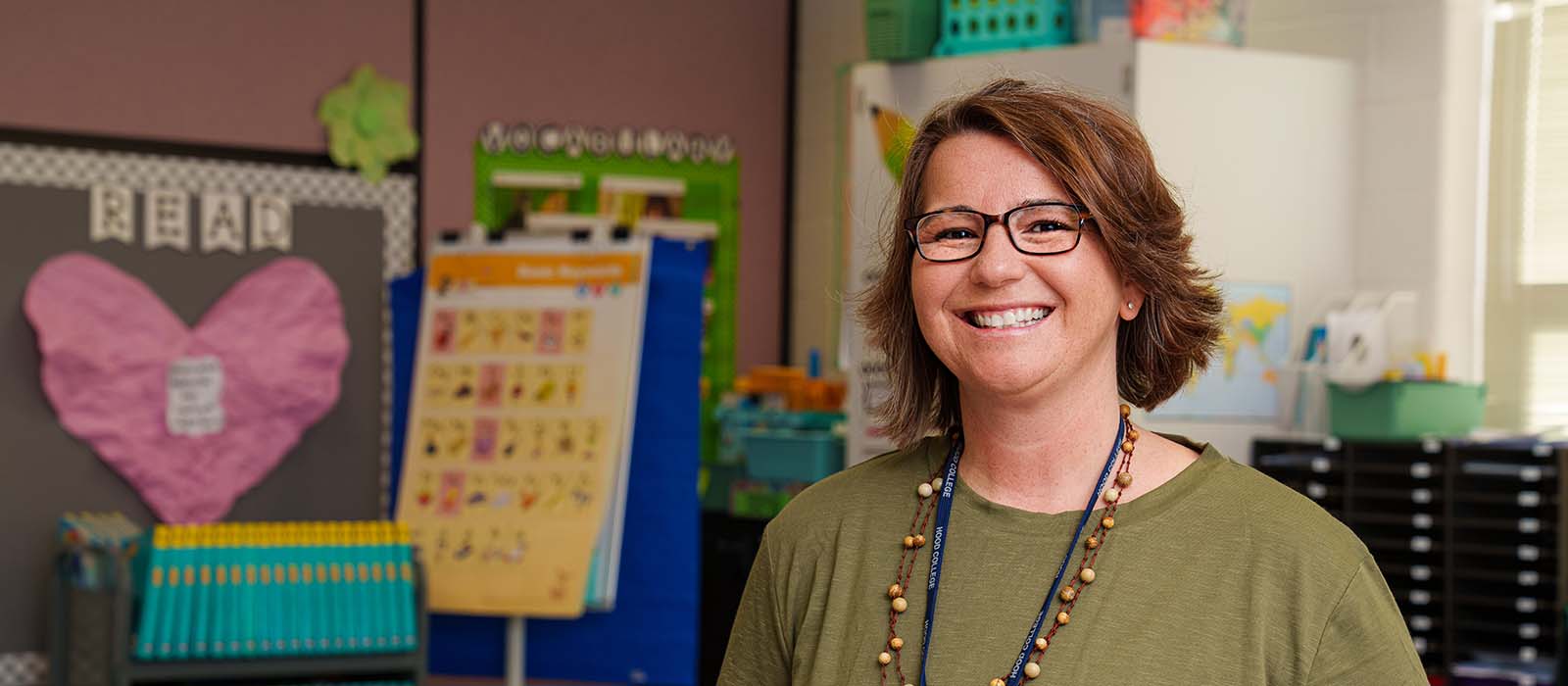 We should all be fortunate enough to have a mentor teacher who changes our lives. Loretta Grieves, a 2010 graduate of Carroll Community College's Early Childhood Education (ECE) degree program, found such a mentor teacher in Carole Williamson, Associate Professor of Education at Carroll.
Loretta, a U.S. Navy veteran, was changing careers at the time she began the ECE program at Carroll. "My husband had recently died unexpectedly, causing me to go back to the workforce from my role as a stay-at-home mother of five-year-old twins," Loretta explained. She started by working at a private daycare facility, which prompted her to add more professional credentials to her résumé in order to advance in her role as a children's caregiver. Having already earned a degree from Carroll in General Education ten years previously, she registered for two childcare credentialing classes there.
Had I not walked through the doors of Carroll to complete just two classes, I would not be a recipient of an Outstanding Teacher Award from Carroll County Public Schools in 2022.
That's when she met Carole Williamson. "Carole saw an educator in me that I was completely unaware of," Loretta said. "She and the many other wonderful professors at Carroll changed my thinking, allowed me to discover my true calling, and find success in a very cloudy world I found myself living in."
"Loretta came into our program unsure of her career path," Williamson recalls. "She sat in the back of the classroom, but there was a spark in all of her comments and conversations. She connected immediately to the Child Development courses through her experiences with her own young children. As time went on, Loretta became more immersed in the idea of becoming a teacher."
Loretta then enrolled in Carroll's Early Childhood Education degree program and hasn't looked back.
Enriching Her Carroll Experience
While attending Carroll, Loretta also took advantage of the many special interest clubs and extracurricular events offered through the College or in which Carroll students participated. These included the ECE Club, where she served as president; the Random House Book Fair organized by the ECE Club each year; the Leadership Challenge; Advocacy Day in Annapolis; and presenting at the National Association for the Education of Young Children Conference in Washington DC.
"Extracurricular activities help you discover who you are, provide a place for you to meet others, and gather knowledge about your career," Loretta said.
Another piece of essential advice she would give those pursuing a similar career path as hers is to forge relationships with others in your field. "They will serve you well now, and in the future. That includes fellow students, teachers, staff and mentors outside of Carroll." Prof. Carole Williamson certainly exemplifies someone who has shepherded Loretta's trajectory into the stable and rewarding career she has today.
Building Success Beyond Carroll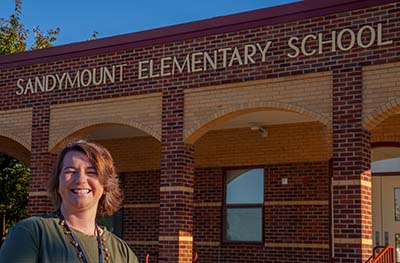 After earning her AAS and AAT in Early Childhood Education at Carroll, Loretta completed her Bachelor's in ECE at Stevenson University. After several years of substituting for Carroll County Public Schools, she decided to apply for full-time work in the county she knew and loved best. After interviewing with the Assistant Principal and team leader at Sandymount Elementary School in Finksburg, MD, they offered her a teaching position. She presently teaches second grade there.
Loretta hasn't stopped developing her expertise as an early childhood educator. She's also taken several courses online with Augustana University, Institute of Child Psychology, and currently is completing her Master's degree in Interdisciplinary Studies of Human Behavior with a certification in Thanatology at Hood College.
"But had I not met Carole Williamson, I would not be an educator today!" Loretta boasted. "I would not have continued my path to Stevenson University in education, I would not have met the people who agreed with her that I was good at this thing called teaching, and I would not have been brave enough to speak my story for the world to hear, starting with my Commencement speech in 2010."
"Faculty and staff at Carroll meet students like Loretta every semester who have not figured out their life path," Williamson said. "These students are unsure, hesitant, even resistant. Our job is to meet them where they are and show them that they are capable of being anything they want to be. Often, it is our belief in the students' potential that allows them to believe in themselves."
"Yes, Carroll Community College builds career paths, but it also does much more," Loretta said. "It builds leaders. It builds advocates. It builds opportunities for the future."