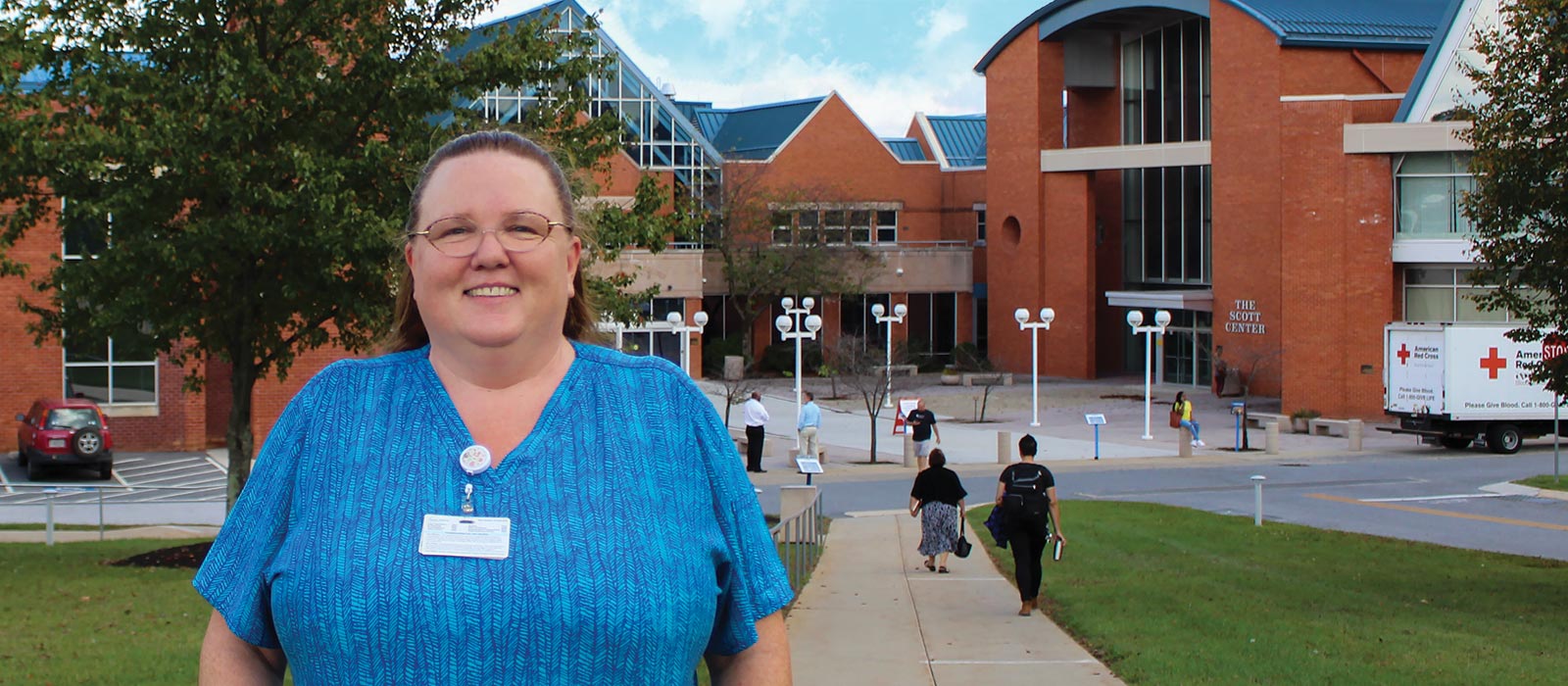 For years, Eileen Davis had been working full-time at a job with no opportunity for advancement. As she had barely made it through high school, she never thought herself smart enough for college.
When she realized she needed a life change, the 45-year-old single mother made the transformative decision to look into what it would take to pursue phlebotomy training at Carroll.
"From day one, the College could not have been more helpful," said Davis. "From helping me with financing the course, guiding me through a couple of pre-req classes and encouraging me, this nervous mom started thinking this was, after all, possible."
From day one, the College could not have been more helpful.
She finished her program on April 1, 2017. On April 11, she joined the phlebotomy team at Carroll County Hospital. She now works in the long-term care department, traveling to nursing homes to draw blood from residents.
"I love it!" Davis trumpeted about her new career. "From before my first class to today, going to Carroll has truly been a life-changing choice."
Phlebotomy Technician
Take your first step towards a career as a Phlebotomy Technician working in clinical laboratories, hospitals or physicians' offices.