News & Stories
Jonathan Nusbaum: Home-Schooled Student Gets College Head Start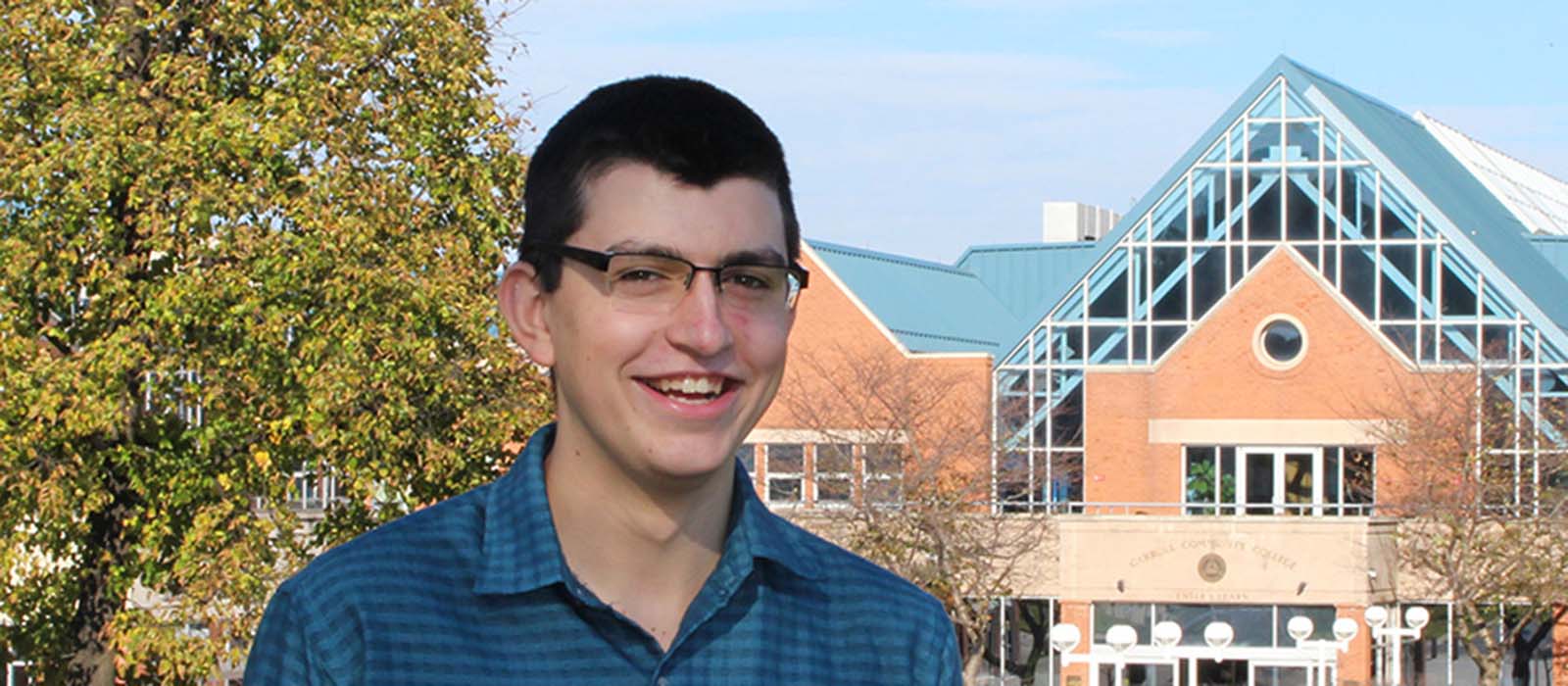 Jonathan Nusbaum is a dually enrolled, full-time student in his second year at Carroll Community College, doing part of his studies at Carroll and the other part through home schooling.
His mother, who currently works at Carroll as an Academic Services Learning Specialist, had previously been a public school teacher. Feeling that the public school system may not be the best environment to learn in and prepare for college, she chose to home school all of her children.
"I'm the youngest of four," said Jonathan. "My mother started home schooling with my older brother, and all four of us have been home schooled all the way through."
All of my siblings started taking courses here… which I think gave us a great head start on college.
Nusbaum recognizes the value of dual enrollment. "All of my siblings started taking courses here in either our senior or junior year (of high school)," he said, "which I think gave us a great head start on college."
The enterprising student has taken advantage of many of the benefits the College has to offer. For two years he has been in its soccer and STEM clubs, this year serving as president of the Soccer Club. He joined the American Chemical Society Club at Carroll as well.
He also utilized Carroll's tutoring services for all his classes. "Since it's free, it's a 'why not?' thing," Nusbaum explained. "Knowing more can't really hurt you. Having people help you understand more is good for tests."
Nusbaum will graduate high school with a certificate earned at Carroll in Computer-Aided Design (CAD) with a mechanical track. His end goal is to major in mechanical engineering at University of Maryland, Baltimore County. His credits from Carroll will transfer over to the UMBC program.
Nusbaum recommends taking courses at Carroll, such as World Language, which satisfy requirements for degree programs at your four-year transfer college.
Carroll has smaller class sizes–13 to 17 students at Carroll versus more than 200 at UMBC for some classes that are also electives there. "You can ask more questions," Nusbaum said about his Carroll classes. "It's more one-on-one."
At Carroll, Nusbaum has found the equation for success that he will carry over to UMBC and beyond.
Are you a Carroll student or alumni?
Share your college experience with the Carroll community!