News & Stories
Learning About Diversity, Equity and Inclusion During Turbulent Times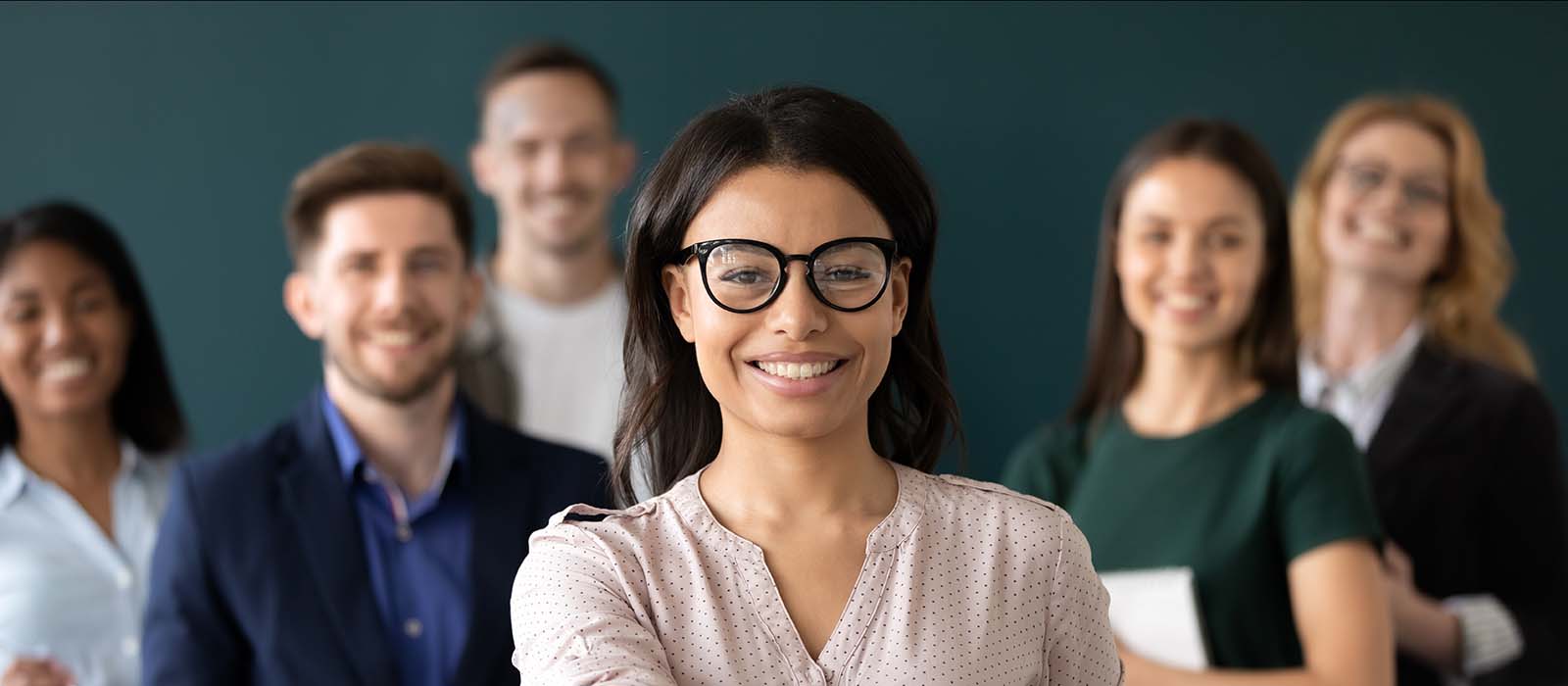 This past October, Carroll's Intercultural Teaching and Learning Fellows had the opportunity to join a diverse assembly of local and national leaders for the sixth annual Maryland Cultural Proficiency Conference to learn about diversity, equity and inclusion. Fellows from all four of the group's cohorts attended the event virtually—cyber carpooling, so to speak—giving them additional time to get to know their colleagues and process the content presented. 
The Intercultural Teaching and Learning Fellows Program supports our employees' professional development in the area of diversity, equity and inclusion (DEI) practice and policy. Founded in 2019 by Associate Professor of Communication Arts Becki Maurio, 32 members from across the College have participated to date, including faculty, Student Affairs staff and Continuing Education staff.
"Since its inception, the Fellows Program has provided opportunities for ongoing learning that have helped increase the campus's collective knowledge about diversity, equity and inclusion," said Maurio. "The Maryland Cultural Proficiency Conference has been one of the group's favorite learning experiences over the years. The opportunity to hear and learn from other practitioners is energizing and helps situate the un-learning and re-learning we do in a larger context."
The theme of last year's Maryland Cultural Proficiency Conference, titled "Doing the Work: Equity in Turbulent Moments," centered on action in equity work. With the raging COVID pandemic, ongoing racial tensions and continued uprisings for human rights, the conference sought to both define equity work and investigate what is needed to keep doing this kind of important work.
I shared a few of the takeaways with my fellow librarians at a staff meeting, in particular touching on the need for compassion and humanity right now, both for students and each other.
As participants from the Intercultural Teaching & Learning Fellows reflected on the sessions they attended, the theme of social-emotional learning emerged for many, including what this means for both students and educators at this moment in time and how they are incorporating this learning into their practice.
"I was struck by the many positives the students seemed to find in the pandemic," Dr. Sarah Star, Assistant Professor of Humanities, said. "I was also struck by the degree of agreement expressed regarding the need for more adequate mental health resources in schools. And lastly, I was struck by the role that disciplines like the arts seemed to have played in helping many of the students cope with the isolation brought on by the pandemic. Students spoke of making music, making films and even joining a knitting club." 
Carroll offers a variety of mental health resources and activities for our students and staff, including our Student Assistance Program (SAP) and mind-body skills workshops, as well as clubs in the visual and performing arts.
Jane Frazier, Director of Theatre and Entertainment Technology, commented, "One idea that kept coming up for me throughout this conference was the idea of vulnerability, that we need to be vulnerable and we need to respect vulnerability. So much of this work involves skills that we theatre practitioners, specifically actors, either have naturally and/or are trained in." To this end, Frazier is thinking about how to devise some sort of "how to be vulnerable" guide or training for students and others. 
Emily Hampton Haynes, Public Services Librarian, has already found ways to share her learning with her colleagues. "I shared a few of the takeaways with my fellow librarians at a staff meeting, in particular touching on the need for compassion and humanity right now, both for students and each other. I also shared the idea… that in times of uncertainty we cling to what we know, we tend to be task-oriented over person-centered, and the ways that impulse can negatively impact our students."  
"I enjoyed the panels and being around like-minded individuals who are doing internal and external Justice, Equity, Diversity and Inclusion (JEDI) work," reported Dr. DaVida Anderson, Director of Student Care and Integrity. "JEDI work is exhausting, and hearing and encouraging each other throughout the conference was wonderful. I also got to connect with people within our area, which is great for future collaborations or partnerships."
For more information about the Intercultural Teaching and Learning Fellows Program, including how to apply for the next cohort, contact Becki Maurio at rmaurio@carrollcc.edu.