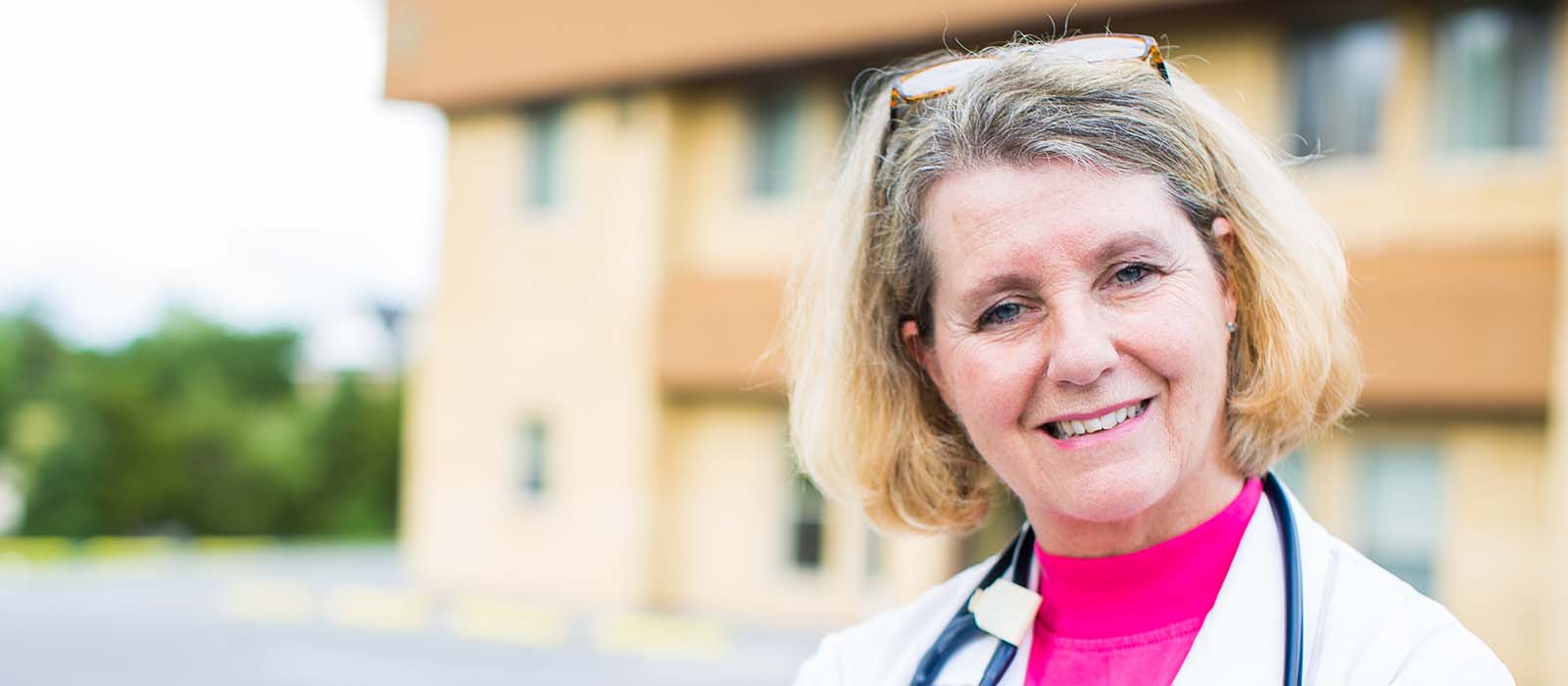 Miller Helps Nurse Practitioner Dixie Colgan Find Success
When nurse practitioner Dixie Lee Colgan learned that the medical practice and facility where she took her young sons years ago was up for sale, one thought entered her mind. Perhaps she could become the next owner! This idea intrigued her and propelled her to investigate the possibility.
With the help of Miller, Resources for Entrepreneurs at Carroll Community College, Colgan learned all she needed to know to acquire and operate Manchester Medical Center, LLC, which has strong community loyalty and support. As a former hospital nurse, she now practices medicine under her own direction after having completed her tenure with a previous employer.
The medical practice was launched by Dr. Surrendra Morjaria about 40 years ago. About six years ago, Dr. Falguni Parikh, bought the practice. Colgan is the third owner of the practice, which she purchased in January 2017. Many original patients continue to receive medical services from Colgan. The Center's previously-employed staff also stayed on to help her.
"Miller started me along this path through their fantastic small business expertise and support," said Colgan. "They helped me to write a business plan. They helped me through the loan approval process so that I could ultimately get a start-up loan through Farmers and Merchants Bank. Miller helped me with marketing ideas as well. They stressed with confidence that they believed in me as a small business owner. Miller helped me to believe in myself!"
Colgan said that the federal government paperwork for her new business was exhaustive. Miller helped her to understand the cumbersome policies and procedures necessary to operate the practice. "Miller was my cheerleading section during the most challenging parts of the process," she remembers.
The new business owner said that she was grateful for the words of wisdom in a greeting card she received from her sister. The greeting card said: "Surround yourself with people who excel at your shortcomings."
Without a doubt, Miller has helped Colgan to erase any doubts about her future as a business owner. Months after pursuing her dream, she has never looked back on what she calls the best decision of her life.
Small Business Training
Miller offers training in a range of topics tailored specifically to starting and growing a business.