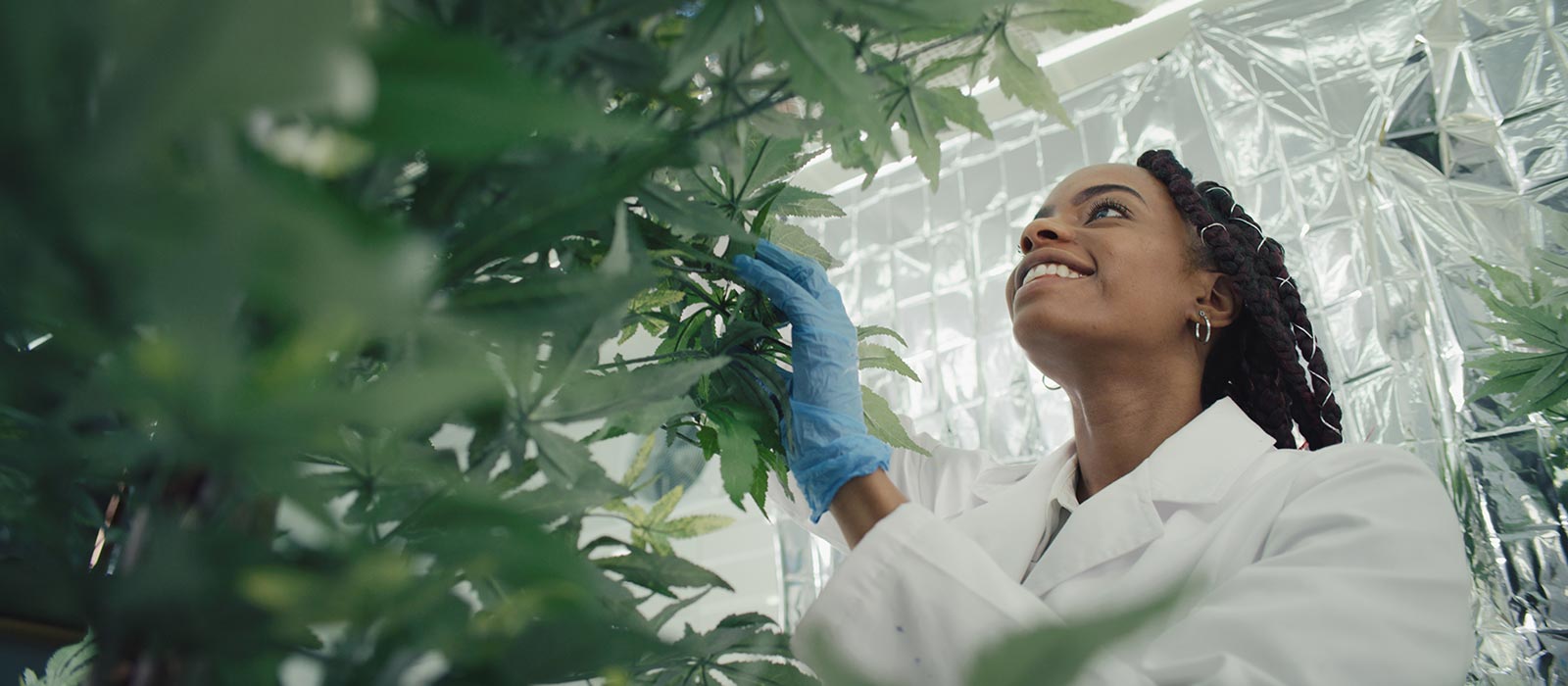 With the tremendous growth in Maryland and across the nation in those states that have legalized marijuana, Carroll Community College has launched a Cannabis Workforce Training Program. The new cannabis program features a comprehensive curriculum focused on the knowledge, skills and abilities to succeed in starting a career or a start-up business in this burgeoning industry.
"Maryland will legalize cannabis for adult recreational use within the next twelve months," said Shad Ewart, developer and instructor of Carroll's new program. "Eventually the U.S. will legalize at the federal level, which will bring a host of new and exciting opportunities for employment and entrepreneurship. The industry will need a number of new workers to keep up with the demand for products and dispensaries."
If one is interested in starting a business in the cannabis industry, this could not be a better time.
Launching Cannabis Programs
Back in 2015, when Ewart, a Business professor at Anne Arundel Community College, noted a few of his students were interested in acquiring licenses to grow and/or sell cannabis, he developed the first course in Maryland—and first east of the Mississippi River—centered on the career as well as entrepreneurial opportunities created by this industry.
"My background was limited when I started," said Ewart. "But I have developed a wealth of knowledge about the career paths in the industry, the basic horticulture of how the plant is grown, how the compounds in the plant can provide medical benefits and relief, plus how to recognize the opportunities that this new industry is generating. Since then, I have designed and taught classes for Anne Arundel CC, Harford CC, Medgar Evers College in Brooklyn and now Carroll Community College."
The Cannabis Curriculum
In the program's inaugural classes being offered this Fall at Carroll, students learn about all the necessary functions in a typical Maryland dispensary, including customer/patient relations, inventory management, security and marketing. They also learn about Maryland cannabis regulations, the various chemical compounds the plant manufactures and their medicinal benefits, the various methods of administration, how other cannabis products are made and more. Another class teaches students how to recognize entrepreneurial opportunities in the industry and how to develop an initial business plan, while another class goes in depth about how the plant is grown.
Classes currently offered in the program include:
Ewart also plans to present a variety of experts as guest speakers who work directly in the industry, providing a great opportunity for students to network and make professional connections.
Reaping the Rewards
Upon successful completion of the classes, students will be prepared to apply for entry-level positions in the three licensed* components of the Maryland cannabis industry: growers, processors and dispensaries. Students will also be attractive to those businesses that may want to capitalize on opportunities in the cannabis world, such as security, HVAC, etc.
"If one is interested in starting a business in the cannabis industry, this could not be a better time," said Ewart. "There are no established competitors and the opportunities are growing each day. I can help students explore and evaluate those opportunities."
*To work in the licensed part of the cannabis industry, an individual must be at least 21 years old and have no criminal record.
Fast Track Your Future
Earn a certificate for an in-demand career in just months!