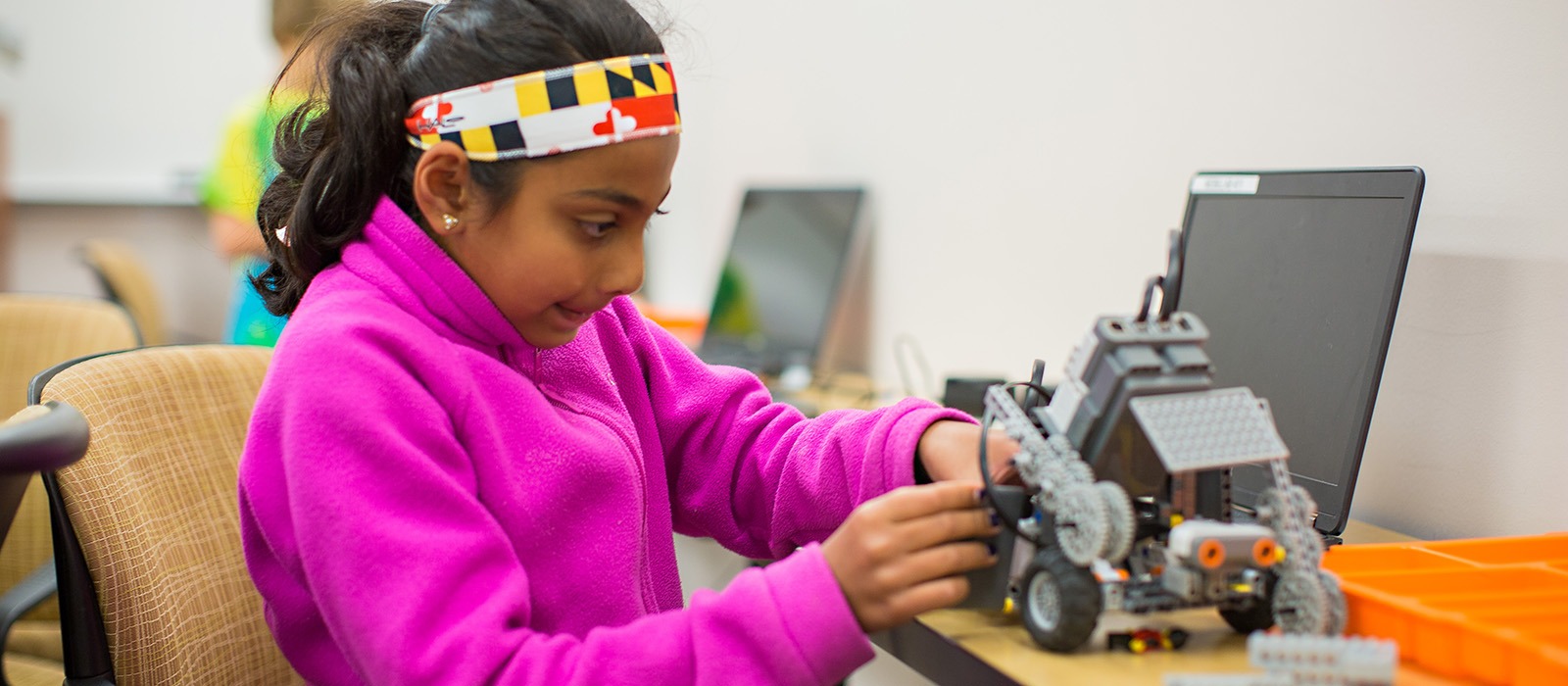 For nearly two decades, Kids@Carroll has offered a wide variety of educational camps for children ages 5–15. One of the ways they can provide the very best selection of 2023 summer camps in the county is by forging partnerships with organizations that deliver expert instruction in some of the most fun and fascinating subjects.
"Some of our partners work with other community colleges in our area and come highly recommended," said Cassandra Casey, Coordinator of Lifelong Learning and the Summer! Kids@Carroll and Teen College programs. "Partnerships bring more exciting and specific programs that we can't develop on our own."
For the upcoming 2023 summer camps, Kids@Carroll has partnered with two amazing organizations: Black Rocket Productions and PIE3.
Black Rocket will be celebrating its 13th summer partnering with Kids@Carroll. A nationwide company headquartered in Freehold, NJ, Black Rocket provides unique enrichment and educational programs to children and young adults. Starting out as a small store in 2004, the company has grown to serve more than 100,000 children in over one hundred colleges and private schools across the country.
"Black Rocket looks to establish partnerships with local and community-based organizations in order to serve the needs of the community," said Mark Grundel, Director of Operations at Black Rocket Productions. "What makes us different is that we partner with continuing education and workforce development programs in order to grow each other's programs."
Children who take a Black Rocket camp at Kids@Carroll benefit from learning high-tech skills in a safe and fun environment. Their curriculum, designed by educators and computer/game design engineers, is project-based and driven by a child's natural curiosity to learn and explore. "We teach children the skills that are necessary to develop a game, world, or level through a variety of mediums and platforms," Grundel said. By the end of the camp week, each child leaves with a completed project, such as a Minecraft map, a 3D game, a short animated movie or a website coded by hand, and are able to share that project with friends and family."

Upcoming Kids@Carroll 2023 summer camps presented in partnership with Black Rocket productions include such topics as Cloud Gamers: Mobile App Development; Code Breakers; Cyber Spies; LEGO® Films and Stop Action!; Make Your First 3D Video Game; Minecraft® Modders; ROBLOX® Makers; Virtual Reality and more.
Kids@Carroll's newest partner, PIE3 will be heading into its second year working with Carroll Community College's summer camps. A local, nonprofit, all-volunteer organization supporting robotics in the Carroll County area, PIE3's FIRST (For Inspiration and Recognition of Science and Technology) Robotics Teams have hosted summer fun sessions since 2011 for Pre-K through 12th grade students.
"Partnering with Kids@Carroll is a very important step and gives us more visibility and opportunities to reach more kids," said Rose Young, Director and Treasurer of PIE3, as well as a Lead Robotics Mentor. "The funds from the camps don't go to pay teachers or counselors, but to support the high school students and their robotics teams."
Camp volunteers are not just focused on building and competing utility robots, but also on inspiring the young campers to pursue education in science, technology, engineering and math (STEM) and to later assume in-demand careers in related fields.

"The professionalism integrated into the Kids@Carroll program builds trust and confidence from the adult perspective," Young explained. "There is lots of opportunity to try new things and open experiences to lots of kids. And they really emphasize fun—so the learning sort of sneaks in, which I love!"

Upcoming Kids@Carroll 2023 summer camps presented in partnership with PIE3 include such topics as Girls in Engineering, Junior Robotic Academy and Robots University.
The Path to Partnerships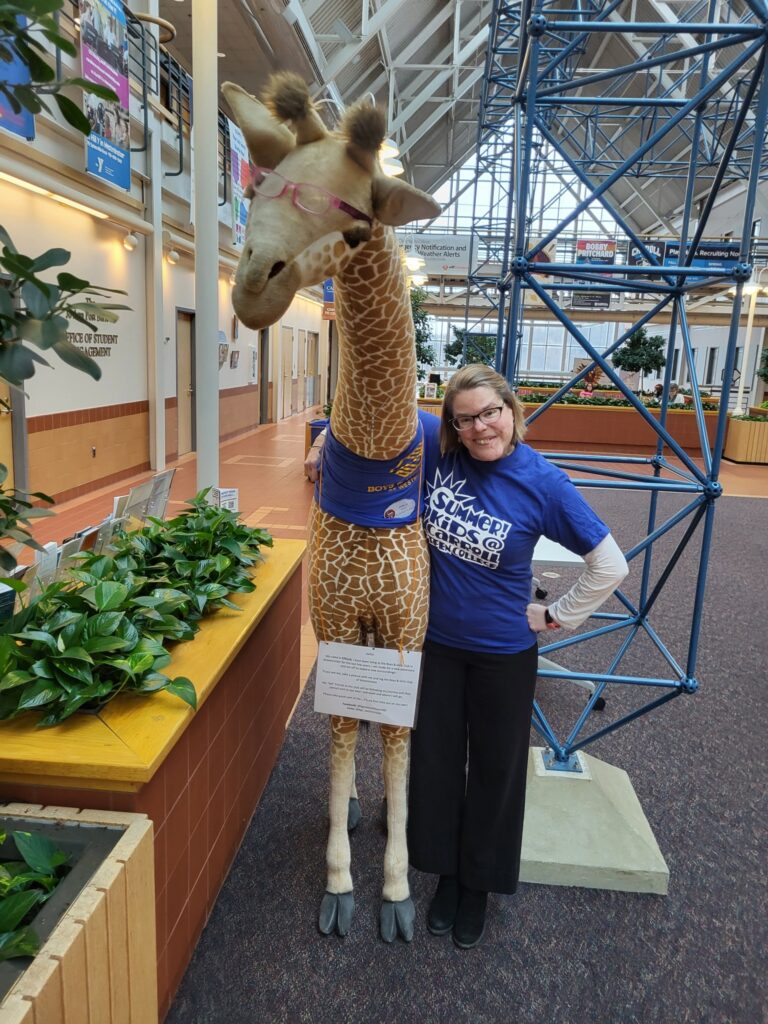 Cassandra identifies new Kids@Carroll partnerships by reaching out to the many connections she has made in the community. For instance, when she had contacted Carroll County Public Schools about getting a recommendation for new LEGO® Robot kits, they referred her to Rose Young at PIE3.
"In talking [with Rose], we realized that a partnership would benefit us both!" Cassandra said.
Mark Grundel of Black Rocket says working with Cassandra Casey is his favorite part of their partnership with Kids@Carroll. "Cassandra is a remarkable leader who understands the value of partnerships in order to serve the needs of her community," he explained. "Every decision she makes is driven by what is best for the students who attend her program."
Cassandra, who also chairs the Maryland Community College Association for Continuing Education and Training youth subcommittee, has contributed to Black Rocket's community newsletters and webinars as well, sharing her knowledge and insight with program directors around the country.

As she continues to seek out beneficial new partnerships, parents and their children can expect more exciting Kids@Carroll + Teen College camp offerings introduced in the future.
Hot Camps for Cool Kids!
Our Kids@Carroll + Teen College summer camps are the #1 choice for Carroll County parents to cultivate fun and fascinating learning opportunities for their children.