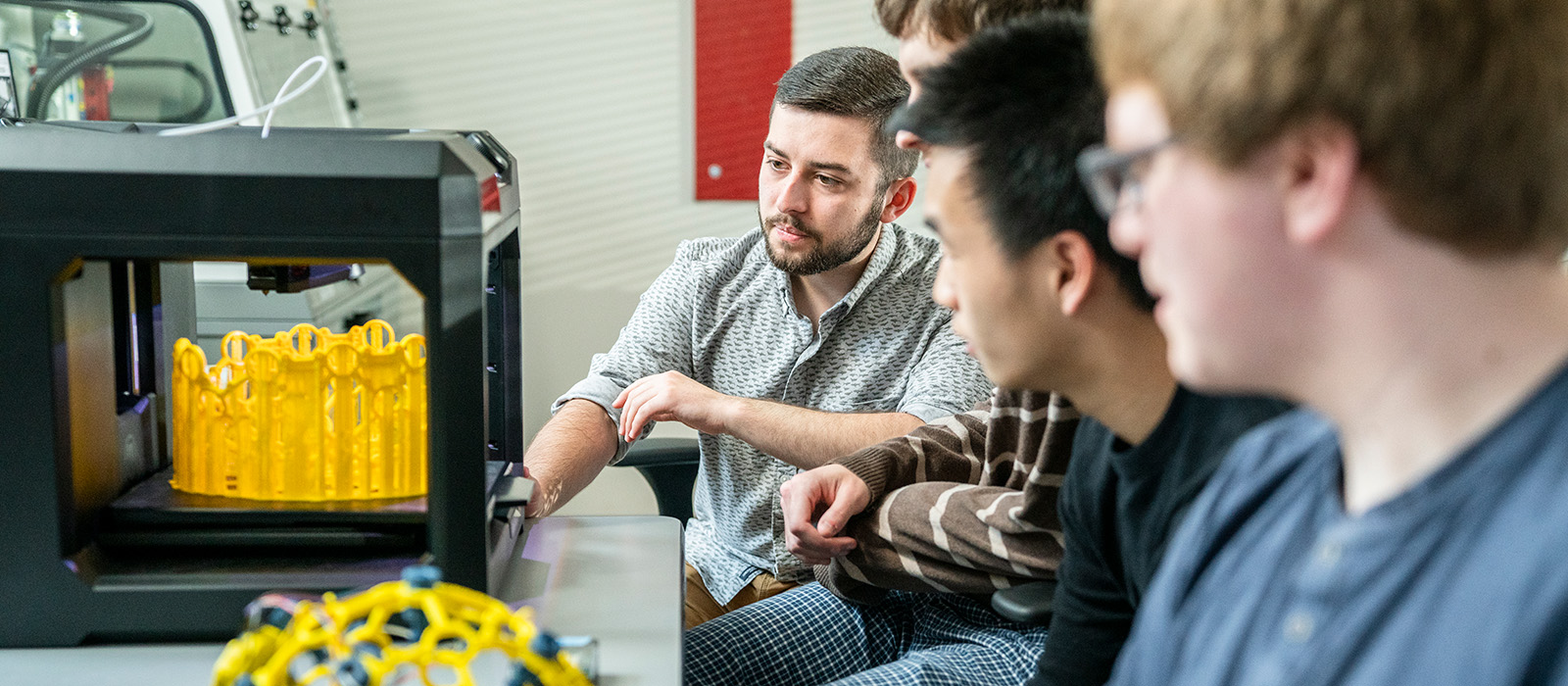 Program development for their school's programs is something few college students think about. But developing programs for Carroll Community College's credit programs is what Melody Moore thinks about all day as Associate Provost for Program Development and Partnership.
How Credit Programs Start
Ever wonder who dreams up new credit programs? It is not solely up to Moore. Developing programs all starts with a suggestion "from the community, a faculty member or from a variety of other sources," Moore said.
A Curriculum Development Committee at the College discusses demand and interest in the program and local availability of similar college credit programs in the area. If the local market lacks similar credit programs, it may make sense for Carroll to offer it. The Committee also considers the employment outlook for careers in the program's field and checks for "feeder programs" at local high schools. (These are high school credit programs that would segue students into Carroll's proposed program.)
"I've had people come to me and say we should have an agriculture program," Moore said, "but if you look for job demand and outlook, we can't justify developing programs in areas like that."
Comprised of working professionals, an Advisory Board then reviews development of a particular program. Their knowledge about the career helps them advise the College on what would best prepare students. "Based on that feedback, we develop a curriculum and decide what classes will be in it," Moore said.
Developing curricula is not the end of the process. Program development relies on receiving approval from the school's academic council, Provost and Board of Trustees. The Maryland Higher Education Commission must also provide approval before Carroll can officially launch a credit program.
New Credit Programs at Carroll
Carroll has recently established several state-of-the-art credit programs to stay abreast of hot new career trends that will attract new students to Carroll.
Data Science: Carroll's newest credit program teaches the technical skills needed to investigate and analyze collected data and forecast future trends in such fields as business, accounting, healthcare and STEM. Working professionals who add these skills to their current knowledge can greatly enhance their value to their employers.
Small Unmanned Aircraft Systems: One of Carroll's growing programs involves training to operate drones for use in such industries as law enforcement, real estate and agriculture. The program began as a collaboration between the credit programs and non-credit programs—a new concept at Carroll. A hobbyist who completes the non-credit program can apply the skills learned towards a certificate or degree through the credit program.
Digital Design and Fabrication: Also among the newer credit programs at Carroll, Digital Design and Fabrication teaches students how to make plastic prototypes so manufacturers can see how a new product would look and function before they dedicate materials and time to creating a metal prototype.
Some other popular programs include:
Arts & Sciences: The Arts & Sciences program has proven popular for students who anticipate completing a four-year degree elsewhere but have not yet decided on a field of study or want to study a field Carroll does not offer. They can earn their general education core credits at a fraction of the cost of most four-year schools. Some of the concentrations offered in the Arts & Sciences program can also introduce students to their desired field of study.
Registered Nurse: Numerous factors have been contributing to a shortage of registered nurses for decades, including the swell of retirees from the field, the increase in aging baby boomers requiring care, more people acquiring health insurance and, most recently, the pandemic. Carroll is helping to provide more qualified nurses to the healthcare industry.
Business Administration: Entrepreneurship is driving much of the current interest in Business Administration. While some students in the degree anticipate transferring to a four-year school, the two-year business administration degree suits those who plan on opening their own small business.
Program Development Success
So how does Carroll know if program development is successful? Beyond achieving an acceptable number of graduates over time, Carroll also looks for how the program serves the needs of the community in supplying graduates to the workforce. Moore feels especially gratified when an employer compliments Carroll on the job preparation that students receive here.
"We also like hearing our students are well prepared to transfer to a four-year school," Moore said. "A lot of employers are hiring our students before they even graduate!"
Explore Carroll's Credit Programs