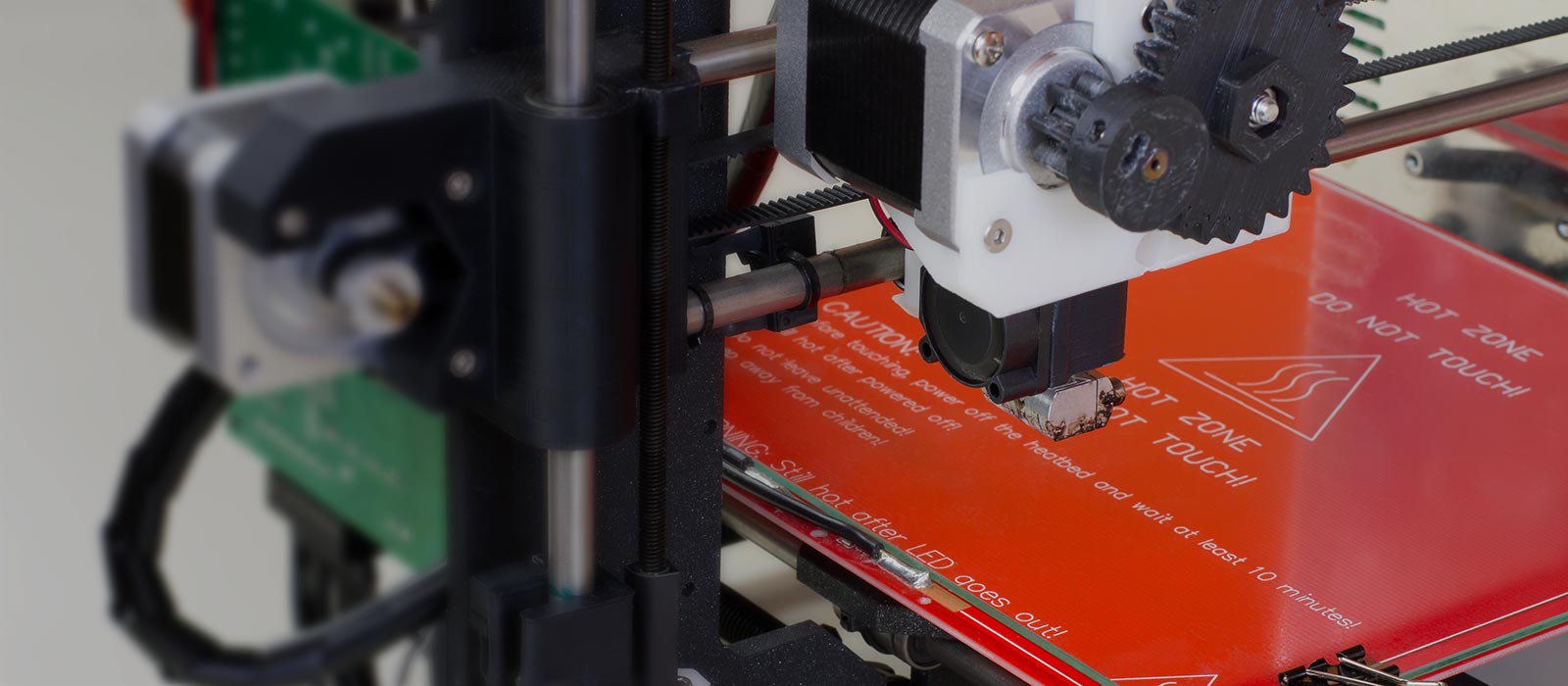 3D printing is the process of making a three-dimensional object from a 3D model or other electronic data source. This is accomplished through technology which creates successive layers of material that are laid down by computer-generated commands.
Q&A With Scott Gore
Q: What courses are you planning for the near future using 3D printer technology?
A: Starting this fall we will begin utilizing the 3D printers in our Multimedia Design curriculum's 3D Modeling and Animation course. Next year we plan on expanding its usage by integrating this technology into our 3D Design course, which is a program requirement for our Graphic Design, Multimedia Design, and Visual Arts programs.
Q: Please discuss how the two 3D printers in your department will be used in courses.
A: For our design-based classes, these printers will be utilized with 3D Studio Max (a 3D modeling program), to teach students how to create prototyping for product development and visualization models. This allows designers to test varying ideas for 3D products cheaply before committing to expensive tooling and manufacturing processes. In addition, design students will be exposed to the idea of using 3D printing to re-imagine traditional 2D design objects as new physical forms. This transforms the nature of traditional design artifacts.
Also, in our dimensional art classes, we currently don't have the practical means of creating finalized 3D art. We don't have a kiln, or a bronze foundry, or the ability to do welding. In order to show our students how sculptural designs are generated into final works of art, we are also in the process of looking into purchasing 3D scanners. This will give our students the ability to scan their hand made plaster or clay artwork and allow them to move beyond the concept model stage and produce actual physical artistic forms. This technology will also expose our students to the cutting-edge tools that contemporary sculptors are utilizing today.
Q: Contemporary artists are using 3D tools to create art. How exactly are they using this technology?
A: 3D printing enables artists to realize sculptures in previously impractical shapes and sizes. 3D printing allows artists the ability to produce work in a way that would have been too difficult, and too heavy, using traditional means. Artists are also utilizing this technology to create inexpensive multiples of their work without having to pay the extremely costly prices of a foundry.
These techniques are also transforming what modern art is, by unifying artistic expression, the power of computer-manipulated forms, and the ability for complicated dimensional output. Now, contemporary artists can create new forms of artistic expression.
About Scott Gore

Scott Gore is chair of the Visual Arts Department at Carroll Community College and Associate Professor of Computer Graphics. Gore has been a professor of art and design for the past 16 years. He is focusing on bridging the gap between traditional media and emerging digital technology in the arts. Gore has been a professional artist for the last 20 years and has been featured in numerous galleries and art publications.