News & Stories
Renewing Our Commitment to the Mission of Carroll Community College: Responding to the Death of George Floyd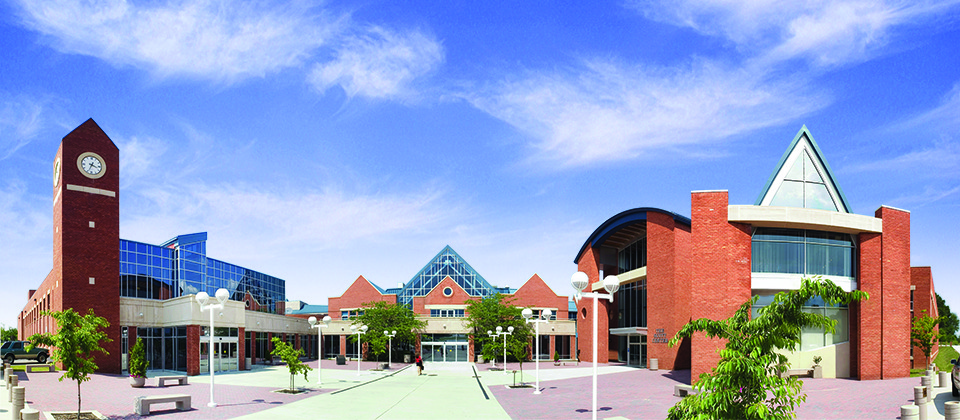 Our nation is in a very difficult period, and I am not just referring to the new "abnormal" of COVID -19. I am referring to our widening divide – politically, socio-economically, racially, and culturally. The tensions of this divide have been heightened and aggravated during the long and fearful time of the pandemic.
While the coronavirus is affecting all of us negatively, it is impacting some more than others, especially people of Color. And compounding this fear is the recent news of the racially motivated deaths of several Black people, most recently the death of George Floyd, Ahmaud Arbery, Breonna Taylor, and others.
It is horrific to watch lives being taken away with such callousness. It is inconceivable that in an age when we know that the basic genetic differences between humans racially is literally nothing more than a fragment of DNA that impacts skin pigment. Yet hatred and systemic racism continue based on that truly insignificant difference.
To our students, employees, and all people of Color in our community, please know that I am deeply concerned and sickened by these tragic deaths. What impacts one group in our community impacts our entire community. Please know that Carroll Community College denounces and deplores racism and this senseless loss of life.
Over the last week around the country, there has been a growing number of peaceful protests and calls to action to stop racism and violence. These protests are spreading nationwide. They include citizens of all races who are fed up with the loss of life, the hatred, and the divisiveness; and, many have risked possible exposure to COVID-19 as they joined the throngs of protesters.
Carroll Community College is listening. We must all listen and take action to bring people together and to have the uncomfortable conversations needed to help bridge the racial divide. We all need to understand that as the divide in our country widens, the mantle of our Democracy is quaking under the tectonic pressures of racial strife, anger, frustration, and indignation.
To help us listen, and act, we must turn to one of our institutional core values, respect.
Respect: Carroll Community College is an organization that values, recognizes, and rewards just, humane, honest, and respectful human interaction; ethical and truthful representation of the College to students and the community; positive and collaborative problem-solving; and solutions-oriented action. Carroll fosters engagement and a sense of belonging by providing a safe learning and working environment that models respect, acceptance, inclusion, and empathy towards diverse ways of thinking and being.
We stand with the many Colleges and Universities across the nation that are uniting in their desire to act and to lead. We at Carroll Community College endorse the statement below from the American Association of Community Colleges:
"AACC unequivocally denounces the acts of racism, hate, violence and injustice happening across the nation. Community colleges serve the majority of underrepresented students in the United States and highly value diversity, equity, and inclusion on our campuses and in our communities.
We will continue to stand firm in our beliefs, but we must act to end racism and to continue to provide equity and opportunity for all Americans.
Our actions must start with the commitment to do the hard work of developing solutions that align with our mission and values.
This work will require vigilance, difficult conversations, and active listening to the students and communities we serve."
Carroll Community College's Mission is to Empower Learners, Transform Lives and Build Community. In support of our Mission, and in unity with all Community Colleges across the Nation, Carroll Community College is committed to active listening and to doing its part to end systemic racism. Doing so demands our action and our collective voice. We must illuminate and talk through the issues that divide us and treat one another with respect and dignity so that all are empowered to learn and live freely, without fear or prejudice.
As President of Carroll Community College, I ask us all to listen with purpose so we can help in the bridging of this divide. As educators, we commit to redoubling our efforts to teach students to think critically and to work with both an open mind and empathy and toward closing the gap between the races. I challenge every person in our community to become the change this world needs, and to value the freedom of all others to do the same.
James D. Ball, Ed.D.
President