News & Stories
Returning to College? Enrolling for the First Time as an Older Student?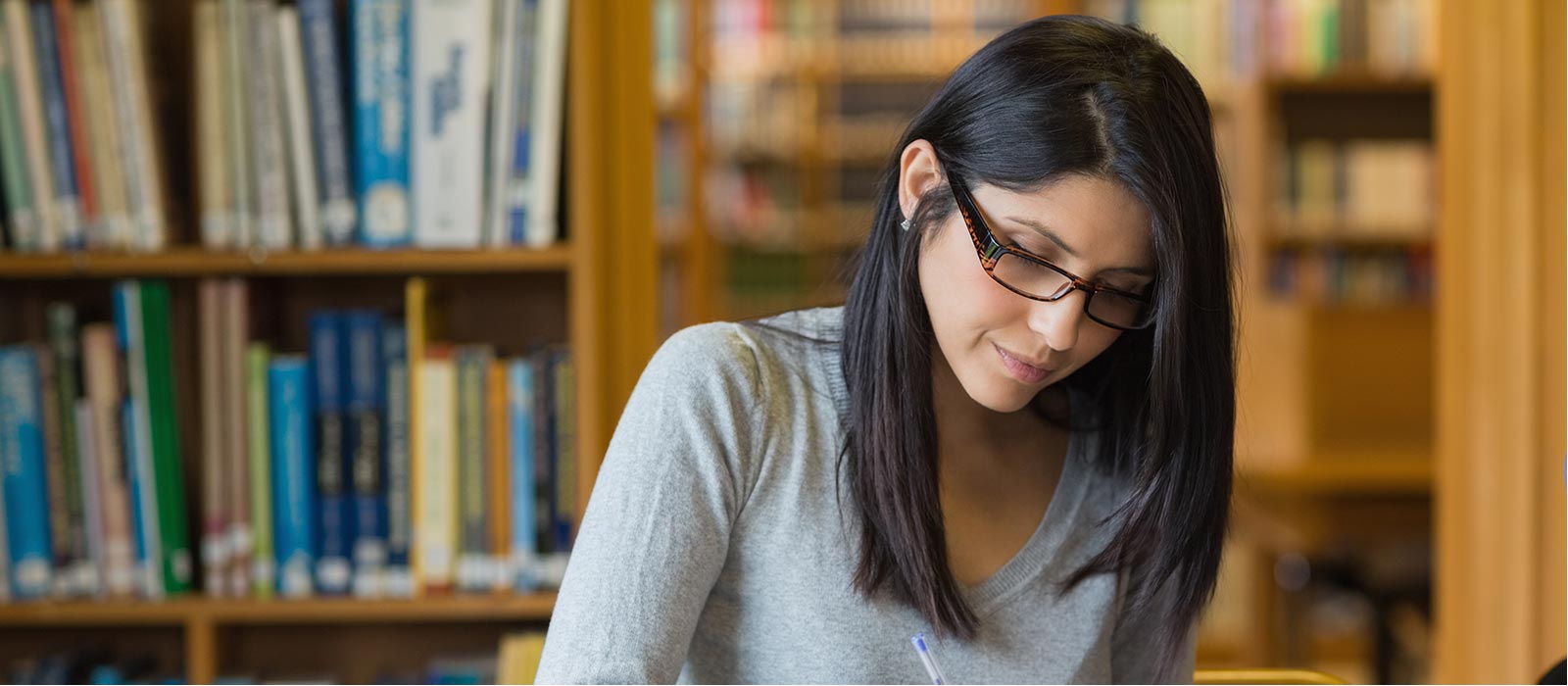 Changing careers in today's economy often means going back to college to equip yourself with new skills. Community colleges are often the first place to which career changers turn, and for reasons beyond their good value.
Community colleges have served adult learners for decades. They understand the challenges faced by older students who often have family and job responsibilities.
At Carroll Community College, we offers many short-term training programs and certificates to quickly prepare you for your new career. Carroll has flexible learning options, including evening and online courses, to fit your busy schedule. We will help you investigate financial aid opportunities and the advantages of its tuition payment plan.
Better Learning Support at Half the Cost
We embrace student learning as its primary and defining mission, and support learning through small classes, free tutoring, instructional technology, and personal attention from faculty who know you by name. For many, Carroll is a better choice than a large university campus with its 200-seat lecture halls.
And, in these challenging economic times, getting the most value from your educational investment is more important than ever. Check the tuition and fees charged by the other institutions you may be considering and see if Carroll Community College is your wisest investment for higher education. You'll find that, with support from Carroll County and the state, plus the college's cost-efficient operations, Carroll's tuition and fees are less than half those of a University of Maryland campus and a quarter or less of what you'd pay at a private college.
Enjoy Carroll's better learning support and save!
Courses to Fit Your Busy Schedule
You understand that college could help your career and enrich your life. But can it fit into your busy life? We know you have other obligations, so the college offers classes in several formats to accommodate adult lives.
For those with traditional 9 to 5 jobs, we offer an extensive lineup of evening classes. In fact, a fourth of our instructional activity takes place after 6 p.m. And many of these classes meet only one day a week, saving commuting expenses and minimizing the disruption of your daily routine.
Online courses provide the most flexibility. Though often called "distance education" since commuting to campus classes is eliminated, the real advantage of online courses is control over time. While course assignments will usually have hard deadlines, you control when and where you do the work. In a typical semester, Carroll offers over 50 courses entirely online, though for some courses you may have to come to campus for exams. A majority of the credits needed for an Associate of Arts degree in General Studies, Arts and Sciences, or Business Administration can be completed online. You can also earn General Education credits online regardless of your degree major.
Another format attractive to adult learners is the hybrid course, which combines online learning with occasional campus classroom meetings. A common format has the class meeting on campus one night every-other week, with web assignments in between. You get much of the convenience of an online course, but with the reassurance and benefits of periodic face-to-face interaction with faculty and classmates.
Programs for Career Starters and Career Changers
Carroll offers a number of two-year degree programs to prepare you for immediate entry into a career. Many of these programs also offer one-year certificates, and even shorter-term letters of recognition. (While many of the courses in these short-term programs will transfer to the bachelor's degree, some specialized courses may not. See an advisor if you plan to transfer.) A credential in one of these career areas may be your path to a rewarding future.
In addition to degree-credit programs, the college's Continuing Education and Training area offers multiple ways to get trained for entry-level positions that don't require a degree. To see the entire range of non-credit options, see the current issue of the Continuing Education and Training class schedule Balance.
Accounting
Prepare for paraprofessional positions in accounting offices of business and government agencies. You will learn accounting principles as applied in offices with extensive use of technology. Students already possessing a bachelor's degree can earn a certificate to qualify for candidacy to take the Maryland CPA examination.
Law Enforcement
Prepare for entry into the law enforcement profession, or improve your opportunities for promotion, by completing the Associate of Applied Science degree. The program provides the theoretical and technical skills needed to succeed in a rewarding criminal justice career.
Office Technology
Gain the technical and human relations skills you need to succeed in the modern office environment. Completion of the certificate program validates your information technology competencies and prepares you for administrative/executive assistant and office manager positions. Or choose shorter-term specializations in legal secretary or medical transcription. Many of the courses are self-paced. Choose individual courses to gain specific skills if a credential is not needed.
Computer and Information Technology
Enjoy working with computers? Carroll offers several ways to get the training you need to enter or advance in the information technology field.
Prepare for an entry-level position as a CAD operator, engineering technician, CAD detailer, or design assistant, working under the guidance of architects and engineers. Students interested in more advanced study in engineering or architecture might include CAD courses in their General Studies program.
Use your creativity plus images, typography, layout, color, and interactivity to meet client marketing objectives within budget in print, web, and multimedia applications. Combine computer competencies, design principles, creative expression, and customer service for jobs in design studios, advertising agencies, in-house creative departments, digital video firms, web development, or your own business.
Prepare for a career in computer technology or to transfer to a baccalaureate institution. Learn how hardware, software, and networks interrelate to provide information management solutions in business, government, education, and other settings. Completion of the information systems program prepares you for entry-level IT positions such as computer programmer, network or database support technician, help desk associate, or hardware repair technician.
If you don't need a degree, you might take individual credit courses to meet your needs, or consider a non-credit option. Continuing Education offers a number of shorter-term, non-credit programs to get you trained for quicker entry into a computer occupation, or to prepare you for IT industry certifications.
Nursing and Allied Health
The demand for skilled health care workers promises to be strong as the population ages and current workers retire. Carroll Community College offers a variety of degree programs to get you into the health services industry, prepare you for certifications, and advance your career.
The college's Continuing Education and Training area offers a number of ways to prepare you for entry or advancement in a health care profession. Some of these non-credit options require fewer than 100 hours of training, providing a fast track into the health care field. Entry-level training lets you start your career in a year or less and may provide the first rung in a career ladder to more advanced and higher paying positions.
Carroll Community College has entered into a partnership with Frederick and Howard Community Colleges to provide an expanded set of health care programs in Mount Airy. The Mount Airy College Center for Health Care Education is expected to open in fall 2012. Located in the Twin Arch Business Park, the center will offer credit programs and continuing education certificates from all three colleges to residents of the three counties at in-county tuition rates.
Teacher Education
Carroll offers several opportunities for those interested in a teaching career. These include courses approved by the Maryland State Department of Education (MSDE) for teacher certification, MSDE-approved courses in Early Childhood Education for child care professionals, an Associate degree in Early Childhood Education, and Associate degree programs to prepare you for transfer to four-year institutions to pursue the bachelor's degree. If you think teaching is for you, we have the courses and programs to help you reach your goal.
Paying for College
Although Carroll Community College offers your most affordable higher education option, many may find paying for college a challenge. There are several ways to afford college that you should explore. Carroll's online and evening classes might fit around your work schedule—unlike most four-year college students, most of Carroll's students attend part-time. Taking one or two classes a term is one way to reduce the financial burden while still making progress on your educational goals.
Regardless of your financial situation, you might complete the Free Application for Federal Student Aid (FAFSA) at www.fafsa.ed.gov as the first step in exploring your financial aid options.
Another way to manage the cost of college is to enroll in Carroll's automatic tuition payment plan, called the FACTS plan. Depending on when you enroll, the plan requires a down payment followed by monthly payments. There are no interest or finance charges assessed on your outstanding balance; instead, you pay a small fee per semester. Monthly payments are deducted from your bank account or charged to your credit card.
Carroll is the College for Adult Learners
With its affordable tuition, evening and online courses, and experience serving older students, Carroll Community College is your best choice for gaining the skills and credentials you need to advance your career and enrich your life.
Become a Credit Student
Carroll offers a variety of programs designed for academic and career-oriented preparation. We have transfer agreements with numerous 4-year colleges and universities, making Carroll the smart choice for students seeking a seamless transition. Find out more about becoming a student at Carroll today
Short-Term Career Training
Our Continuing Education division offers more than 1,000 on-campus, online and hybrid classes to help you enhance your career, empower your employees or enrich your personal interests. Find out more about these programs today.