News & Stories
Revolutionizing Education: The Benefits of HyFlex Learning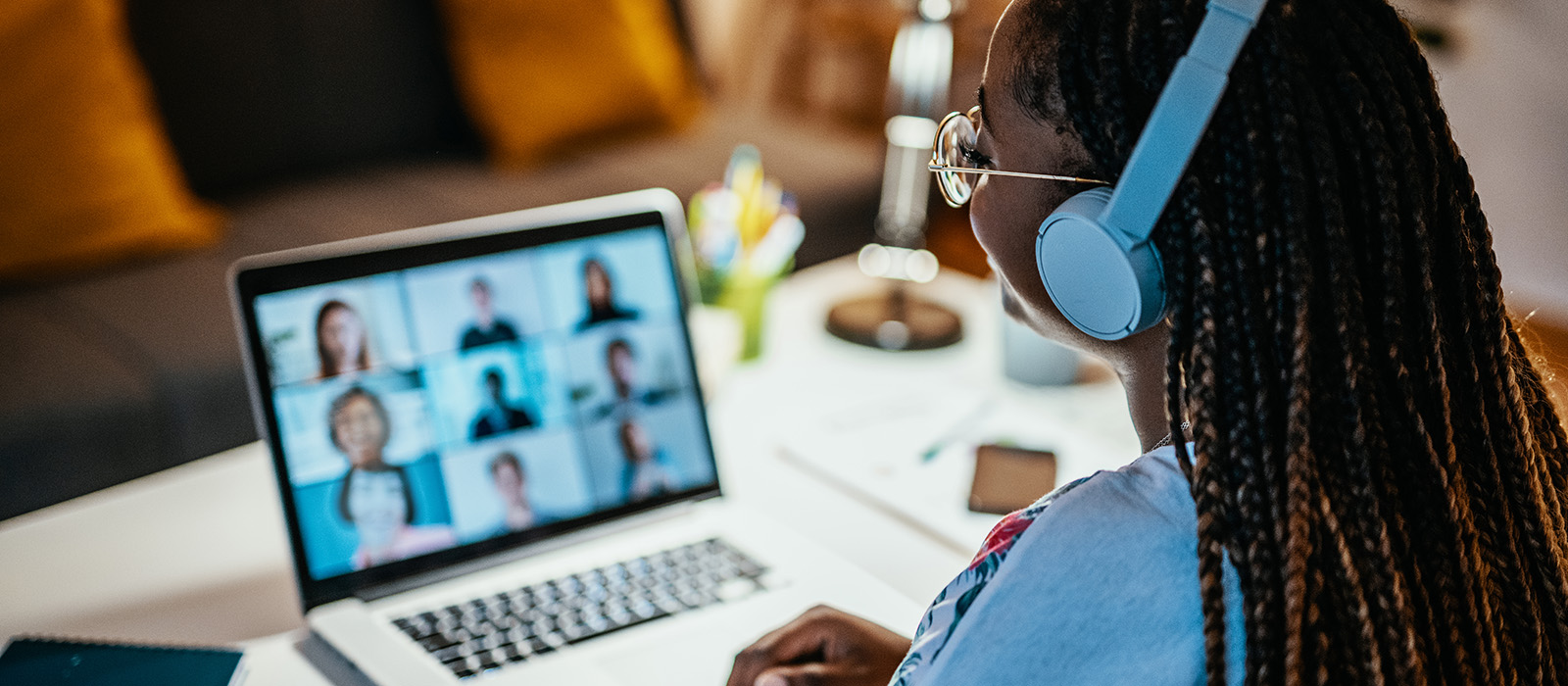 With the advent of modern technology, education has transformed from the traditional in-person classroom setting to more flexible and innovative approaches like HyFlex Learning, also called Tri-Modal Flexible Learning. This approach is swiftly gaining popularity due to its unique features and benefits.
What Is HyFlex Learning?
Carroll Community College currently offers one HyFlex Learning course:

Introduction to Early Childhood Ed (ECE 100)
HyFlex ("Hybrid" + "Flexible") Learning is a teaching method that combines face-to-face instruction with online learning. It allows students to choose between attending classes either in person or remotely on any given day, based on their availability and convenience.
HyFlex Learning allows students to have the best of both worlds—they can go to class in person and interact with their peers and instructors, while also having the option to take the class remotely (either synchronously or asynchronously) as needed. This approach offers students control over how they attend classes, allowing them to select the course mode of delivery that works best for them without compromising on the quality of their education.
Advantages of HyFlex Learning
HyFlex Learning has several advantages over traditional learning methods:
This approach provides students with the flexibility to choose between attending classes in person or remotely, which is especially beneficial for those who have other commitments like work or family obligations, or who are too sick to attend class in person.
It allows students to customize their learning experience based on their individual needs and preferences.
It provides students with access to a variety of learning resources, including online lectures, discussion forums and virtual labs.
It promotes the use of technology in education, which is essential for preparing students for the digital age.
How HyFlex Learning Works
Instructors of HyFlex Learning courses use a variety of teaching methods, such as lectures, discussions and group activities, to engage students in the classroom. At the same time, students who attend remotely can participate in the same activities through video conferencing, online discussion forums and other virtual tools.
To create a successful HyFlex Learning plan, it is important to consider the needs and preferences of both students and instructors. This includes determining the optimal balance between face-to-face and online instruction, as well as selecting appropriate technologies and tools to facilitate the learning process (e.g., learning management systems, virtual labs, etc.)
HyFlex Learning Best Practices
To ensure the success of HyFlex Learning for students, here are some best practices that instructors should follow:
Establish clear expectations for students, as well as provide clear instructions on how to access and use online resources.
Provide students with access to all learning resources, including lectures, assignments and assessments.
Encourage students to actively participate in both face-to-face and online activities.
Use a variety of appropriate technologies and teaching methods to engage students in the classroom.
Provide regular feedback and support to students.
The Future of Education
HyFlex Learning is revolutionizing education by providing students with more freedom in how they experience their classes. This approach also promotes the use of technology in education, providing students with access to a variety of effective learning resources which can help them achieve more successful outcomes.
As the demand for flexible learning increases, we can expect more higher learning institutions to adopt HyFlex Learning in the future.
Online Learning at Carroll
Carroll offers a variety of live remote/synchronous, online/asynchronous and hybrid (campus + web) classes in different areas of study.