News & Stories
Romesa Mustsafa: Carroll Encourages Student to Follow Her Dreams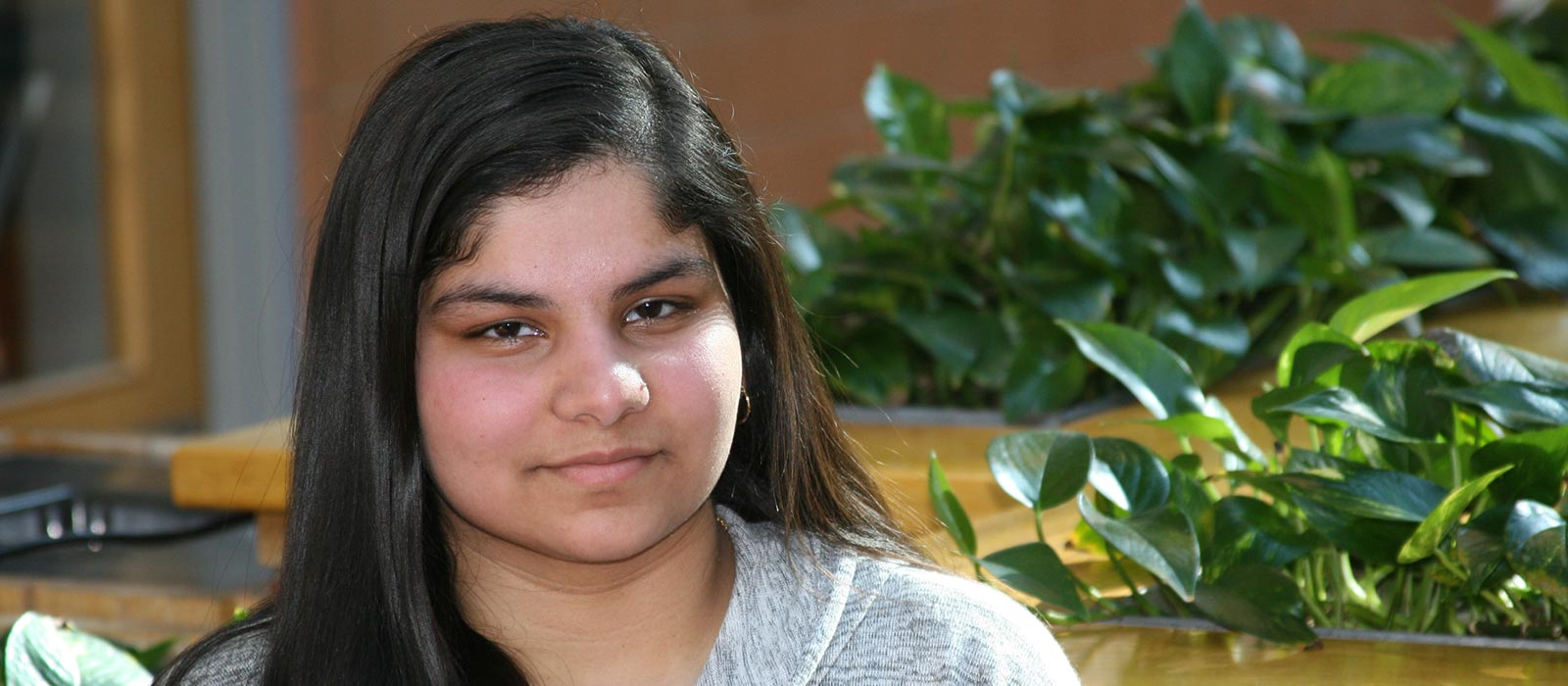 Nineteen-year-old Carroll student Romesa Mustsafa enjoys mentoring youth in middle and high school. As a Secondary Education major, she will be turning her passion for education into a career one day. She claims the encouragement she received from instructors at Carroll helped her to define and pursue this dream.
"Being a part of the education program has been amazing!" said Mustsafa. "I have gone out into the field and learned so much about what my future might be. Many students attending a four-year college do not even get that chance."
Internships helped Mustsafa realize that education is her true calling. As a Carroll student, she had the opportunity to become involved in working with youth through the YMCA. After graduating, she plans to transfer to Towson University to get a Bachelor of Arts degree in secondary education.
"Instructors helped guide me along the right path," Mustsafa said. "When I started at Carroll, I had a different major. Then I changed my major to education. The amazing advisors and Mrs. Susan Sies helped me carefully plan my path for my remaining semesters. Thanks to everyone who helped me, I have reached my goal to graduate in two years."
Thanks to everyone who helped me, I have reached my goal to graduate in two years.
"Attending Carroll has been one of the best two years of my life," said Mustsafa. "I was able to be a part of such a great program that helped me get a head start. Honestly, I do not think I would have had a better experience anywhere else."
Carroll Transfers
We have transfer agreements with nearly every public college and university in MD. Start planning now!