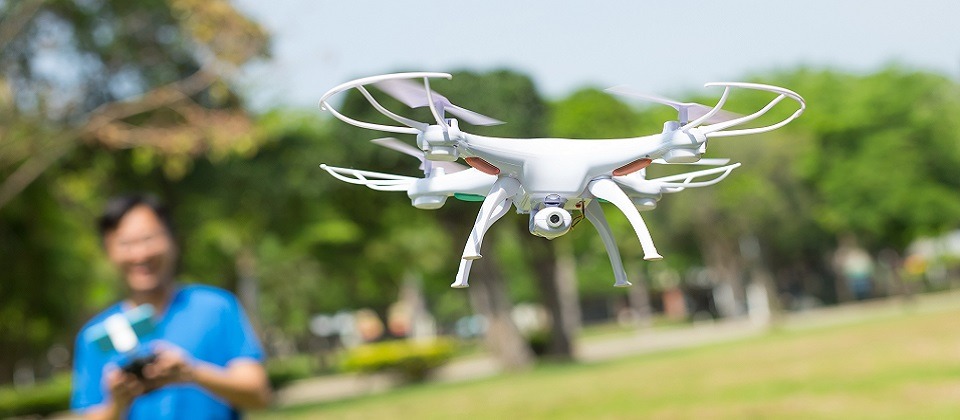 Drones were born out of military need, but are now becoming a powerful tool for both commercial and consumer purposes. This emerging technology has been likened to the early days of home computers and the Internet and the implications have been unfathomable. Goldman Sachs is forecasting a$100 billion drone market by 2020. Businesses and entrepreneurs are racing to find ways to utilize this fascinating tool to add value to their companies and carve out their niche in this booming market.
Ways You Can Add The"wow" to Your Business Through Use of Drones:
Aerial Photography. If a picture is worth a thousand words, what is an aerial photo worth? A drones ability to capture unique angles and stunning aerial photography has arguably played the most impactful role in bringing drone technology into the mainstream. Trends in marketing continue to favor the use of video, and with the dramatic scenes that can be captured with a drone, now is the time to capitalize on this technology. Drones are now capturing both still images and video in stunning 4K quality which can add a WOW factor to your products, properties and services. Start small. Consider swapping out the still image of your product or storefront on your website with a video – but not just any video, a dramatic aerial shot. Statistics show that adding a video on a website landing page can increase web conversion by 80% or more.

Video. Drones can capture a unique perspective of a business event such as a community fundraiser or tradeshow while drawing attention to your company's booth. Drones have the ability to capture this unique perspective and provide a unique opportunity to create content to share via social media. Drones are beginning to emerge in the marketplace with live streaming capabilities, which can engage your clients in real time and help to create unique brand content. In addition to using cell phones to capture content, drones should be consideration, as they not only capture video content, which generates 1200% more shares than text and images combined, but does so from a perspective that cannot be obtained from a cell phone.

Real Estate. The real estate industry has pioneered the use of drones to revolutionize their industry. Realtors can now show more features of a property in aerial video than they were able to from a web slide show or a virtual walk through. Aerial video adds a new vantage point of properties for sale and can show perspective, scale of a property's grounds, surrounding neighborhoods and of course the WOW factor of a mesmerizing view or vibrant sunset. MLS statistics have shown that homes with aerial images sold 68% faster! There is a lot to learn from the trends of the real estate industry and how you might model this success in your own business.
The drone industry is expanding at a rapid rate and this article just scratches the surface of what drones can do for business. Of course, there are a number of rules and regulations that govern the use of drones and learning about them is critical. Carroll Community College is keeping pace with drone training and offers a number of courses to help businesses and individuals learn more about this emerging technology.