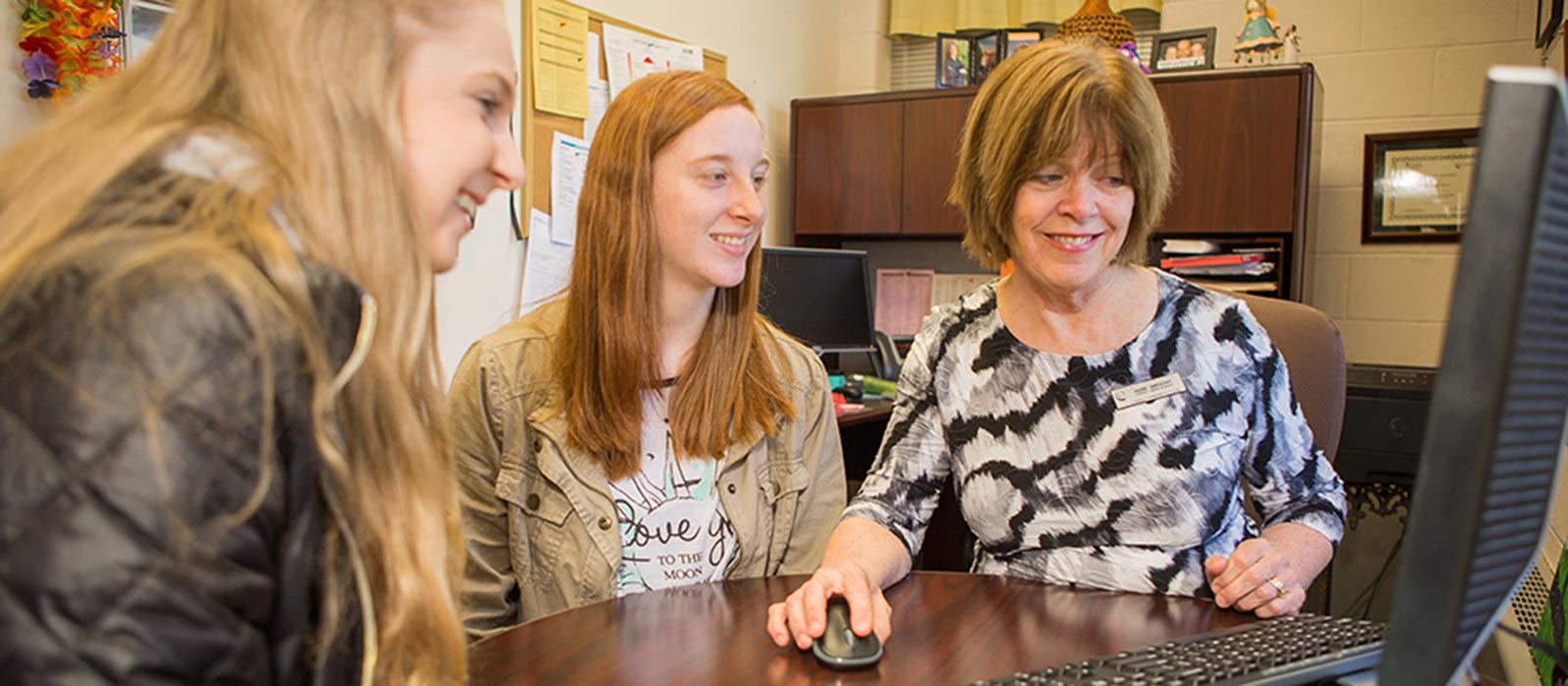 Even people with college degrees and years of work experience can have a tough time getting a new job. The job-seeking experience can be yet more difficult for people who have not completed their college degrees. Without proper preparation, the process of finding a job while still a student can be daunting
To assist in their job search, students at Carroll Community College can take advantage of the free services in the Career Development Center, conveniently located in A102, near the Babylon Great Hall of the College. The Center helps students discover their most viable career options and educational pathways.
Put Your Best You Forward
"Career development is a lifelong process," said Director of Career Development Barb Gregory. "A job seeker must have a good understanding of self, of individual interests and abilities, and of professional goals and lifestyle choices. At the Career Development Center, we provide career counseling and self-assessments to help determine this. The Center also houses research information about required education for different jobs, salaries, positions available in the area, plus additional online resources.
She added that the Center is also a clearinghouse for networking and internship experiences. She encourages students to schedule informational interviews and job shadow days with employers to observe particular fields.
Students looking for work all need a résumé," continued Gregory. "The Center has on-site résumé software and I perform mock interviews. There are employment boards for students to review and employers are invited to campus for the Spring Career Fair and weekly recruitment tables. These are great opportunities for students to make connections with potential employers."
Developing a relevant résumé, having the ability to search modern databases for potential positions, and learning how to best present oneself to a prospective employer are very important abilities that may lead to gainful employment.
From Job Seeker to Job Finder
"Today, there are many more applicants for each open position—sometimes hundreds of applicants for one job," said Gregory. "Job seekers need to be computer-savvy, have a stellar résumé, and represent their skills and abilities well in interviews." She also recommends students diversify their skill sets so they are competent in more than one area. Including special interest clubs and leadership programs they are involved in on their résumés can serve to market themselves more strategically.
"The Career Development Center, and the people who work there, are very helpful," said one Carroll student. "Even if you aren't looking for a job right now, they have great information about careers that could help a student decide on a major or course of study."
Explore Career Options
Take the mystery out of finding your future.