News & Stories
Top 10 Personal Enrichment Classes: Hobbies Make Life Better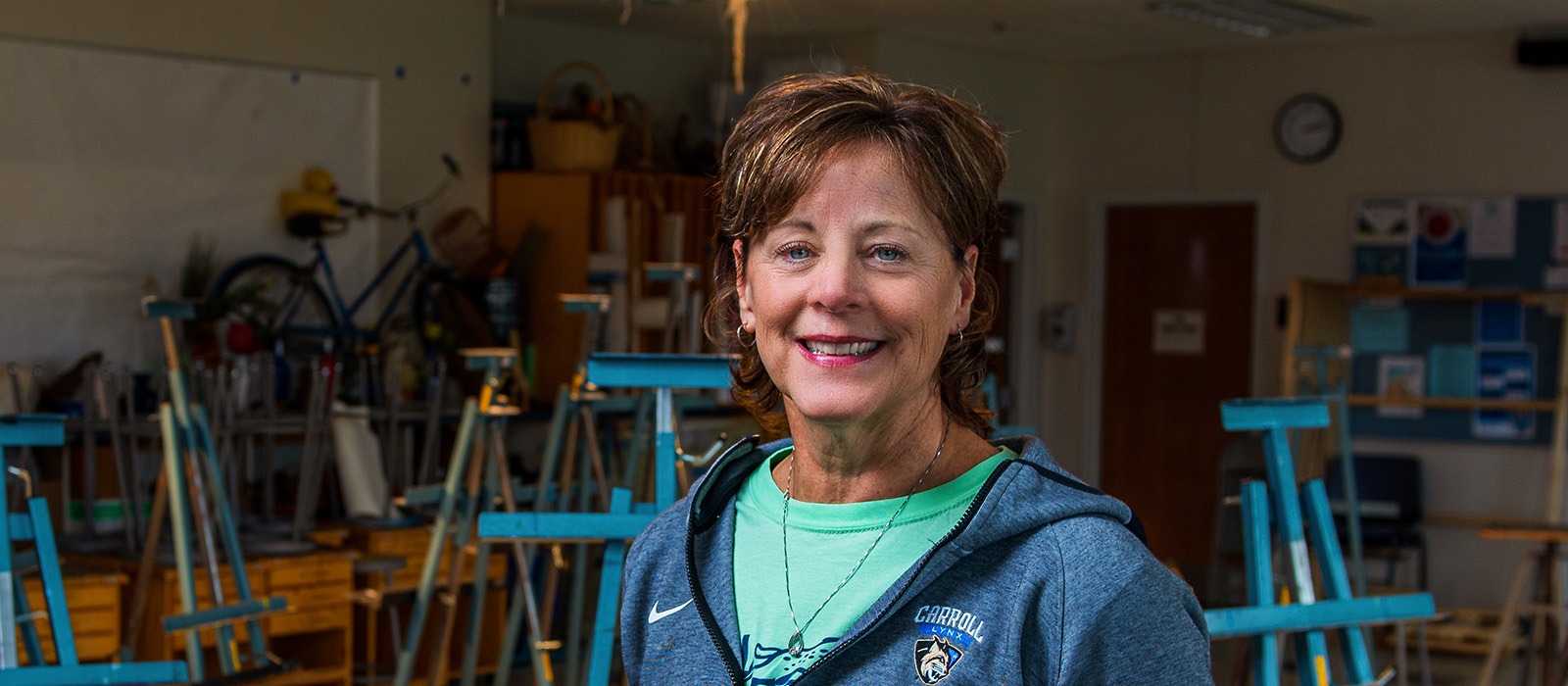 Learning a new skill or embracing a new hobby often begins with Personal Enrichment classes. Developing fun hobby classes for adults of all ages is what Kathy Mayan does in her role as Director of Lifelong Learning at Carroll Community College.
Carroll can create hobby classes for adults based upon input from instructors and participants. This valuable insight often provides ideas for new classes for adults interested in finding a hobby. "Student feedback is probably our biggest guide," Mayan said.
We're a partner for those wanting to learn a new skill and/or to connect with those who have a shared interest. Keeping an active mind is beneficial for health throughout your life.
About 30% of Carroll's hobby classes for adults are new each season. Carroll's faculty, local educators and qualified experts lead these enrichment classes.
How Personal Enrichment Classes Serve Adults
These fun classes for adults are meant to encourage learning something new. "We're a partner for those wanting to learn a new skill and/or to connect with those who have a shared interest," Mayan said. "Keeping an active mind is beneficial for health throughout your life."
Since some classes run eight to ten weeks, students often become close friends and continue taking other classes together.
Popular Types of Hobby Classes for Adults
Cooking & Food
"Although these took a hit during COVID, they're back," Mayan said. "People like to come and learn a new skill in the kitchen."
Photography
Whether using conventional cameras or their phones, these courses are fun "for those who are beginners and those with quite a bit of experience," Mayan said.
History
"History is another niche that lifelong learners really like," Mayan said. "They especially like local history. We did a class, Maryland in the Civil War, and it was the most attended class we have had in a long time. Students relate to it."
Health & Wellness
Since COVID-19 began, many more people have been finding an activity to enhance their health. "People see the importance of making their own wellbeing a priority," Mayan said. "Yoga, Tai Chi and Aerobics are always well attended."
Arts & Crafts
"Art is our bread and butter," Mayan said. "Students love to create and explore their artistic side." Arts and craft classes for adults are for those who are looking for an enjoyable new hobby or to improve their artistic skills. Courses include ceramics, painting and drawing, stained glass and fused glass classes.
Music
Since few people can make a good living at music, it represents a good pastime. But at Carroll, those learning a new skill in music can perform publicly if they wish. "Piano is popular," Mayan said. "Guitar is another. If we have an instructor specializing in the instrument, we can offer it."
Writing
"Journaling has become popular again. People come to learn how to refine their writing skills, to tell their family story," Mayan said. "Blogging is also popular, and you want to be a good writer on social media. It all goes back to foundations."
Motorcycle Safety
"We know people who take motorcycle safety classes are much safer riders because they're taught very specific skills on all the things they need to be aware of while on the road," Mayan said. She attributes the "huge uptick" in motorcycle interest to people wanting to check off another item on their bucket list.
Birdwatching
Birdwatching is a newer class. People turn to nature for stress relief and as a means of getting outdoors while staying socially distanced.
Educational Hikes
"Plant Discovery and Geology Hikes are also very popular," Mayan said. "Students love to learn about the areas where they hike."
Why Carroll Is Tops for Hobby Classes for Adults
Mayan believes that learning a new skill and taking art classes for adults—or any other enrichment classes—are especially enjoyable at Carroll because of the college setting.
"We require well-thought-out curriculums from our instructors," she said. "We have state-of-the-art facilities, access to art studios, and computer labs and IT support. Because of this, we can offer these highly engaging programs."
Pursue Your Passion!
Discover new perspectives, explore your creative side and broaden your knowledge. Many courses available for kids and families.