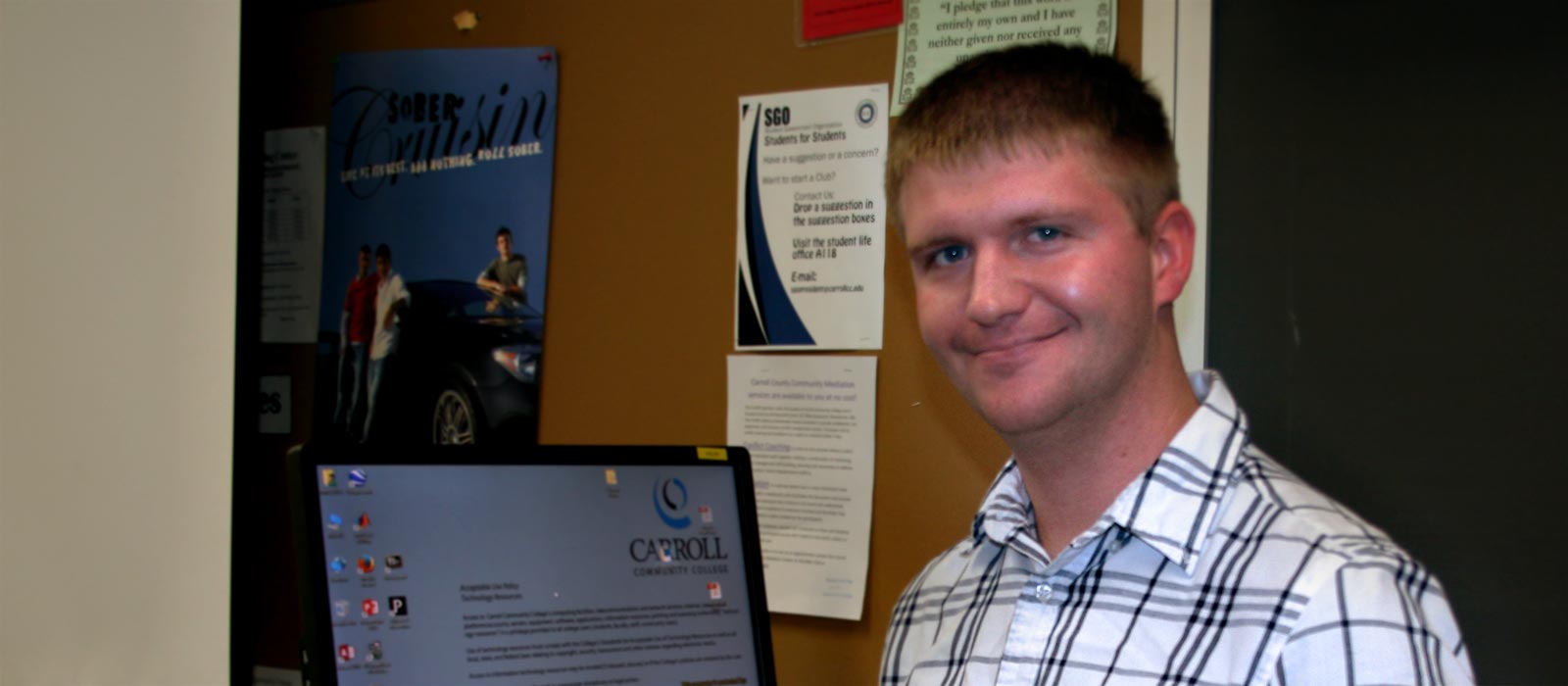 Carroll Community College graduate Trevor Rill graduated in May 2014 with an Associate of Arts degree in Teaching. Rill credits the strong education program at Carroll with helping him develop skills as a teacher and preparing him to transfer to a four-year college.
"The faculty and staff were absolutely amazing!" said Rill. "The amount of academic support and rigor offered to me helped me reach my full potential. I enjoyed every minute. I am proud to call myself an alum."
I am proud to call myself an alum.
Today, Rill teaches middle school College and Career Readiness at Pikesville Middle School in Baltimore County. He chose Carroll because he was undecided about his career path. "I wasn't yet ready for a university commitment," he explained. "The education I received at Carroll was as good, if not better than the education I received at my four-year institution. It helped me to prepare for my future academic success."
In 2014, he graduated with a bachelor's degree from Stevenson University, and is currently studying for his master's degree online at Ohio University.
"I enjoyed the Carroll Community College experience," said Rill, "including the small class sizes, the activities and virtually everything I came across while I was a student there."