SHRM Conference
2022 Conference Schedule, Friday, Nov. 4 | 8 A.M. – 4 P.M.
| Event Time | Event Description |
| --- | --- |
| 8 – 8:30 a.m. | Registration, Continential Breakfast & Networking |
| 8:30 – 8:45 a.m. | Welcome, Announcements, and Sponsor Spotlights |
| 8:45 – 10:15 a.m. | Ethics, Antitrust and Whistleblowing (Presented by Christine V. Walters) |
| 10:15 – 10:30 a.m. | Break, Networking & Vendor Visits |
| 10:30 – 11:45 a.m. | A Tale of Walking the Journey (Presented by Joyce Weru) |
| 11:45 – 12:45 p.m. | Lunch, Vendor Visits & Networking |
| 12:45 – 2 p.m. | Soft Skills: Anything but Soft (Presented by Erica Young) |
| 2 – 2:15 p.m. | Break, Networking & Vendor Visits |
| 2:15 – 3:45 p.m. | Invisible Ink: The Psychological Contract and the Employee Experience (Presented by Julie Develin) |
| 3:45 – 4 p.m. | Closing Remarks, Evaluations & Door Prizes |
| 4:30 – 6:30 p.m. | Optional Networking Social Event (location TBA) |
Registration
Course #: MGT-438
$125 Carroll County Residents
$130 Out–of-County Residents
$135 Out-of-State Residents
Continental breakfast and lunch included.
Carroll County SHRM Members attending the event receive a meeting voucher to attend a quarterly meeting in 2023. To join, visit https://carrollcountyshrm.org.
Please pre-register online for the conference. Space is limited and cannot be guaranteed. Walk-in registrations are not accepted.
Register to either attend in-person or virtually. Or call Continuing Education and Training at 410-386-8100.
Presentations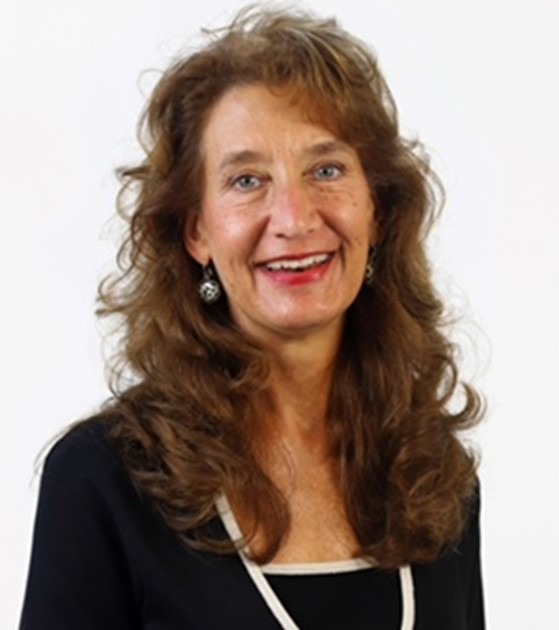 Opening Keynote: Ethics, Antitrust and Whistleblowing
Christine V. Walters, J.D.,MAS, SHRM-SCP, SPHR
FiveL Company

On June 21st, it was reported that three drivers filed a lawsuit alleging Uber and Lyft violated state anti-trust laws by colluding to fix wages they pay drivers, who are independent contractors. The lawsuit seeks class action status.

In a letter dated April 27th, 12 trade, industry, professional and other groups and associations sent a letter to members of Congress expressing concerns about four anti-trust bills.

In March, the U.S. Department of the Treasury published the 68-page, "The State of Labor Market Competition."

That was promptly followed by U.S. Department of Labor and Department of Justice announcing a newly signed Memorandum of Understanding (MOU) "to protect workers from employer collusion, ensure compliance with the labor laws and promote competitive labor markets and worker mobility." That included the "inappropriate" use of non-compete agreements.

Join this interactive program as we review the latest trends and proactive practices for recruiting and retaining top talent in this competitive labor market while avoiding actual as well as perceived violations.

Pending approval
1.50 SHRM PDC's
1.50 HRCI Recertification Credit Hours to include Ethics requirement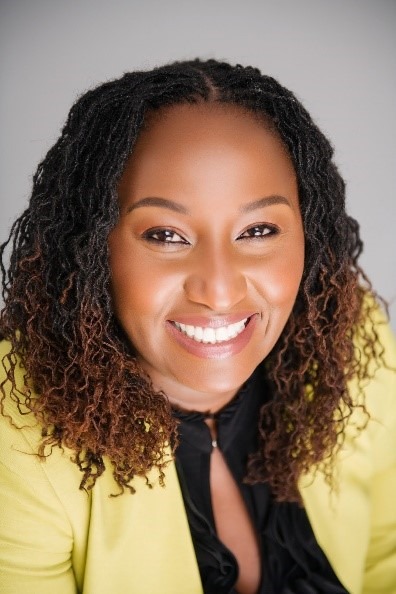 A Tale of Walking the Journey: Bridging Diversity, Inclusion, Equity & Culture
Joyce Weru, SPHR, PCC
President & CEO of Rise Above Coaching

Where do we begin to explore whether our organization has the ability to meet diversity, inclusion, and cultural challenges? – Does the difference impact how our teams or organization is able to solve problems, resolve conflicts, provide leadership, facilitate team productivity, or impart knowledge skills to others.

Diversity goals in an organization are usually assessed by looking at representation, hiring, professional development, terminations, and other quantitative demographic metrics. One of the gaps in accepting DEI is that how we experience the world and act in it is shaped by what we learn and internalize from the groups we belong to. Therefore, a framework of Diversity and Inclusion – what bridges these two concepts – is intercultural Competence. Intercultural Competence is about making a diverse environment an inclusive one, and Intercultural Competence is the how-to achieve integration.

In the profession of Human Resources, an exploration on how we can begin to have shared meaning around 'core concepts' (1) Culture (2) Diversity, inclusion, and (3) Intercultural Competence Is important in grounding and moving the needle in DEI.

Pending approval
1.25 SHRM PDC's
1.25 HRCI Recertification Credit Hours
Soft Skills: Anything but Soft
Erica Young, MPS, SHRM-SCP
Enterprise Solutions Architect

The pandemic has led to unprecedented change in the way we live, work, and do business. In 2020, SHRM research indicated that 85% of businesses made business practice adjustments due to the pandemic. These business practice adjustments had ripple effects on the way we hire, engage, and retain employees. Organizations are putting a premium on soft skills, and most importantly—the role empathy plays in business and leadership.

This session will identify the most in-need soft skills and how organizations can start to train for soft skills, such that the organization becomes more empathetic and capable.

Pending approval
1.25 SHRM PDC's
1.25 HRCI Recertification Credit Hours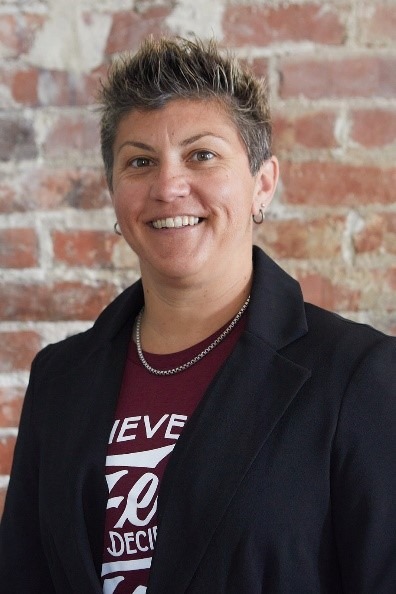 Invisible Ink: The Psychological Contract and the Employee Experience
Within the words "written" in invisible ink are important agreements between the employer and the employee that shape the relationship, thus affecting employee experience, productivity, satisfaction, and several other important metrics. If you work in HR–or if you manage people–you've entered a contract that is in effect from day one of the employment association. This contract is not written, and it cannot be seen, signed, or notarized. In this presentation we will discuss the concept of the psychological contract at work and explore the (often forgotten and misunderstood) exchange relationship that has a myriad of impacts from both the employee and employer viewpoints. Armed with different insights into the "whys" of employee behavior and reactions, you'll leave this session with an action plan to assist managers in building awareness, and you'll become familiar with the effect the psychological contract has on the workplace and the people in it!

Pending approval
1.5 SHRM PDC's
1.5 HRCI Recertification Credit Hours
About Our Speakers
Christine V. Walters, J.D., MAS, SHRM-SCP, SPHR
Ms. Walters has more than 25 years' combined experience in management, HR administration, employment law practice, and teaching.
She has received national and regional awards, presented at conferences across the country, been engaged as an expert witness for the defense, and testified before U.S. Congressional and state legislative committees and administrative agencies on employment issues.
Her book, "From Hello to Goodbye: Proactive Tips for Maintaining Positive Employee Relations" is now in its 2nd edition and has been one of the publisher's "Great 8" best-sellers for eight consecutive years and provides readers with 3.0 SHRM credits!
Today Ms. Walters works as an independent consultant providing proactive human resources and employment law consulting services and training programs doing business as FiveL Company, "Helping Leaders Limit their Liability by Learning the Law."SM
Ms. Walters is licensed to practice law in the State of Maryland.
www.FiveL.net
info@FiveL.net
Joyce Weru, SPHR, PCC
Joyce Weru, Ph.D. (C),SPHR., MBA., MS, is the President & CEO of Rise Above Coaching. Joyce is an insightful global certified executive leadership coach and thought Leader with comprehensive strategic and operational leadership experience in developing leaders, people, and organizations with global and diverse cultural backgrounds.
Joyce has worked in the field of international NGOs for over 15 years. She served as a key liaison between U.S. headquarters and far-flung field offices across the globe, navigating the challenges raised by language barriers, varying relationships, inclusion, belonging, and many other cultural contrasts. Joyce found ways to bridge differences to accomplish a shared organizational mission.
Joyce is completing her Ph.D. doctoral degree in Organizational Psychology at The Chicago School of Professional Psychology. Joyce holds a master's degree in human resources management and a master's in business administration from the University of Maryland University College. She is certified as a Senior Professional in Human Resources (SPHR). Joyce has also received the Certified Executive Leadership Coach designation by Georgetown University's Institute for Transformational Leadership. Joyce is also PCC credentialed by the International Coaching Federation (ICF).
Erica Young, MPS, SHRM-SCP
Erica started her career designing and facilitating training for social impact organizations. She quickly realized her calling: arming organizations with the capability needed to transform. Since joining SHRM four years ago, Erica has held three roles. She started off building research-based products, then moved onto the founding SHRMLabs team. SHRMLabs explores the intersection of work and technology. Because of her work on SHRMLabs, she came across hundreds of budding workplace technology solutions and speaks to the HR and talent community about talent tech trends. Now, Erica connects enterprise organizations with solutions that positively impact people and business.
Erica has a master's degree in Industrial/Organizational Psychology, with a focus in instructional systems design. She earned her SHRM-SCP, is a co-host on the podcast, Career Compass, and consistently speaks as an official SHRM Speaker's Bureau speaker on workplace tech, the future of work and upskilling. Outside of work, you can find Erica tending to her indoor and outdoor garden, and giving her cat, Suki, more attention than she wants.
Julie Develin, SHRM-SCP, GTML
A leading voice on employee relations, workplace flexibility, and workforce development, Julie Develin, SHRM-SCP, GTML, is a Sr. Partner, HCM Advisory Group at UKG. With more than 17 years of experience as an HR executive focused on improving workplace culture and enhancing the employee experience, Develin helps organizations implement strategic employee workplace initiatives to enhance productivity, improve communication, and increase satisfaction across the workforce. A seasoned speaker at conferences and other business events, she has presented hundreds of sessions for HR audiences of all sizes and enjoys connecting with and learning from other HR and business professionals. Develin holds an M.S. in human resources development from McDaniel College, where she continues to work today as an adjunct professor in the human resources management and human services management programs. She is also the co-host of The People Purpose Podcast—a show that focuses on all things people at work.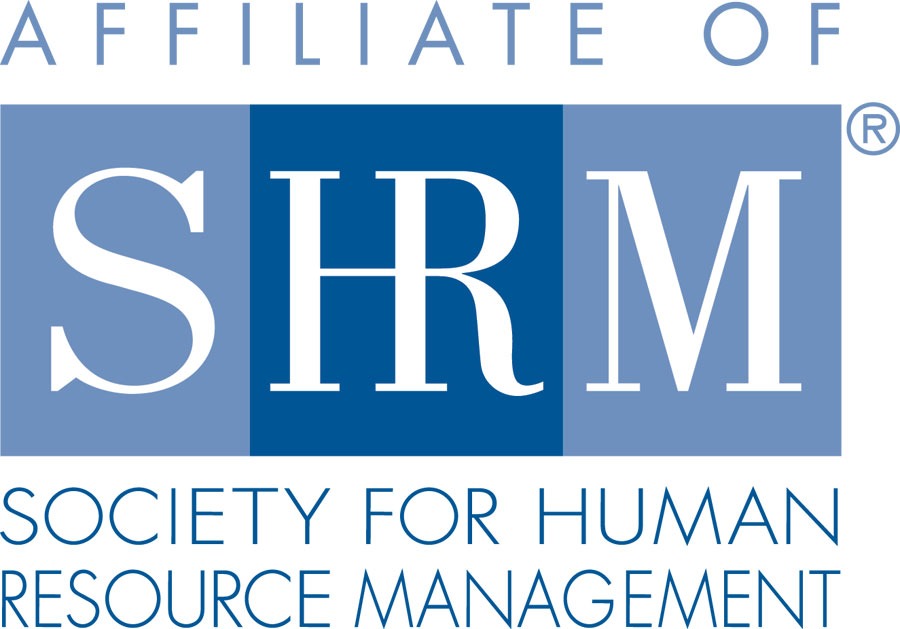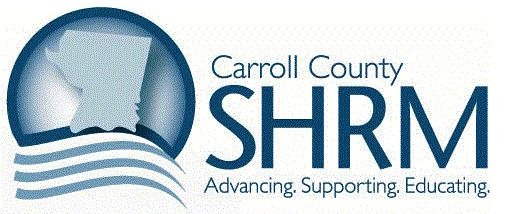 Attend In-Person or Virtually!
Register to attend either in-person or virtually using the links below. Or call Continuing Education and Training at 410-386-8100.