Press Releases
Carroll Community College and Advantage C Present Business Risks 2022 A Cybersecurity Risk Management Conference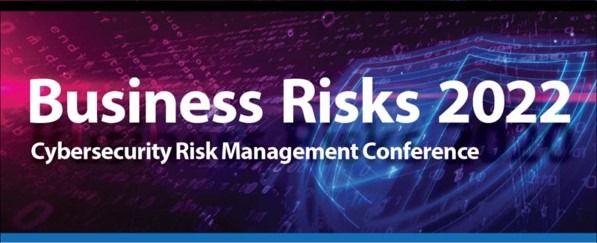 FOR IMMEDIATE RELEASE
Trish McCarthy Carroll
Chief Communications Officer, Carroll Community College
Work: 410-386-8184 Email: pcarroll@carrollcc.edu
Westminster, Md., February 18, 2022 — Carroll Community College (Carroll) and its business consultation service Advantage C have partnered with MAGIC, Inc. to present a conference on business risks and the role of cybersecurity. The in-person event will take place on Friday, March 4 from 8:30 am to 3:30 pm at Carroll Community College, in the Bollinger Family Conference Center, Room K100. A virtual attendance option is also available.
"We are so pleased to host this event featuring renowned experts in the field of risk management," said Dr. Kelly A. Koermer, J.D., Vice President of Continuing Education and Training, Carroll Community College. "Cybersecurity is top of mind for all business leaders, as they navigate a rapidly changing environment to mitigate exposure to threats, theft, and data loss. The event will include programming of interest for startup founders and entrepreneurs, senior leaders, compliance officers, manufacturing professionals, government contractors, and students wanting to learn more about the field."
The conference will feature three keynote speakers who are experts in the field of cybersecurity:
Ron Gula is a pioneer in the industry and co-founder of Tenable, a leader in cybersecurity solutions with more than 30,000 customers worldwide. He is currently the President of Gula Tech Adventures which has invested in dozens of cyber start-ups and funds and supports multiple cyber nonprofits and projects.
Dr. Philip Moulton is the Director of Risk Management at Colfax, where he leads the global risk program across 140 entities and 15K employees in 45 countries. In addition to designing and implementing risk management programs, he is an expert in leading teams, facilitating workshops, and presenting to boards and executive teams.
John Funge is the Managing Director at DataTribe, a global cyber foundry that invests in and co-builds the next generation of cybersecurity and data science companies. He has co-founded and built three successful technology firms, all of which have been acquired by larger companies: Clara Vista acquired by CMGI (1999), Pickle.com acquired by Scripps Networks (2007), and BrightContext acquired by WealthEngine (2014).
In addition to the keynote sessions, there will be panel discussions and networking. Topics that will be covered include the state of cybersecurity venture capital investment, data security challenges facing businesses of all sizes, the role of cyber insurance, and strategies for manufacturers to mitigate risks including those with their supply chains.
"The field of cybersecurity presents numerous business and employment opportunities for members of our community," said Janet Ladd, Senior Director of Corporate Services and Workforce Development, Advantage C. "By learning more about the impact cybersecurity has on business operations, employers across industries will be bettered equipped to face both the challenges and opportunities inherent in today's volatile environment."

"As the last year has shown us, businesses of all sizes need to stay informed of current cybersecurity threats," said Graham Dodge, Executive Director of MAGIC, a technology incubator and innovation nonprofit based in Westminster. "This year, we're including discussions of autonomous technologies and manufacturing to cover a wide span of industries and steps that all businesses can take to protect themselves into the future."
The fee for the conference is $45, with a $10 discount for Carroll County residents and a $5 for Maryland residents of other counties. To register and for more information, go to: https://www.carrollcc.edu/business-risks-2022
-END-
##
Carroll Community College's mission is Empowering learners. Changing lives. Building community. Carroll Community College (Carroll) provides accessible, high-quality educational opportunities to advance careers, enrich lives, and strengthen the community we serve. Carroll offers academic and career preparation leading to transfer to four-year colleges and universities, and for direct entry into professional opportunities. Personalized learning, small class size, individualized attention from expert faculty, affordability, a convenient location, and customized training and services to the business community all make Carroll a popular choice. Since 1993, the College has served more than 144,000 students of all ages and backgrounds. Carroll Community College is located at 1601 Washington Road, Westminster, Md., 21157. Visit us on our website at www.carrollcc.edu.
Advantage C
Advantage C: A Service of Carroll Community College is a results-oriented workforce development and business consultation service. For more than 25 years, Advantage C has helped countless Carroll County companies with their training and organizational development needs. Visit us on our website at www.carrollcc.edu/Business-Services/Advantage-C
MAGIC, Inc.
MAGIC (the Mid-Atlantic Gigabit Innovation Collaboratory) is a 501(c)3 non-profit organization
headquartered in Westminster, MD. MAGIC's mission is to build a tech ecosystem that creates
and nurtures talent, entrepreneurship, and tech businesses, elevating the Westminster gigabit
community to lead the Mid-Atlantic region. The City of Westminster provides key financial
support to MAGIC.