Press Releases
Carroll Community College Offers Debt-Free Pathway for Early Childhood Education Degrees!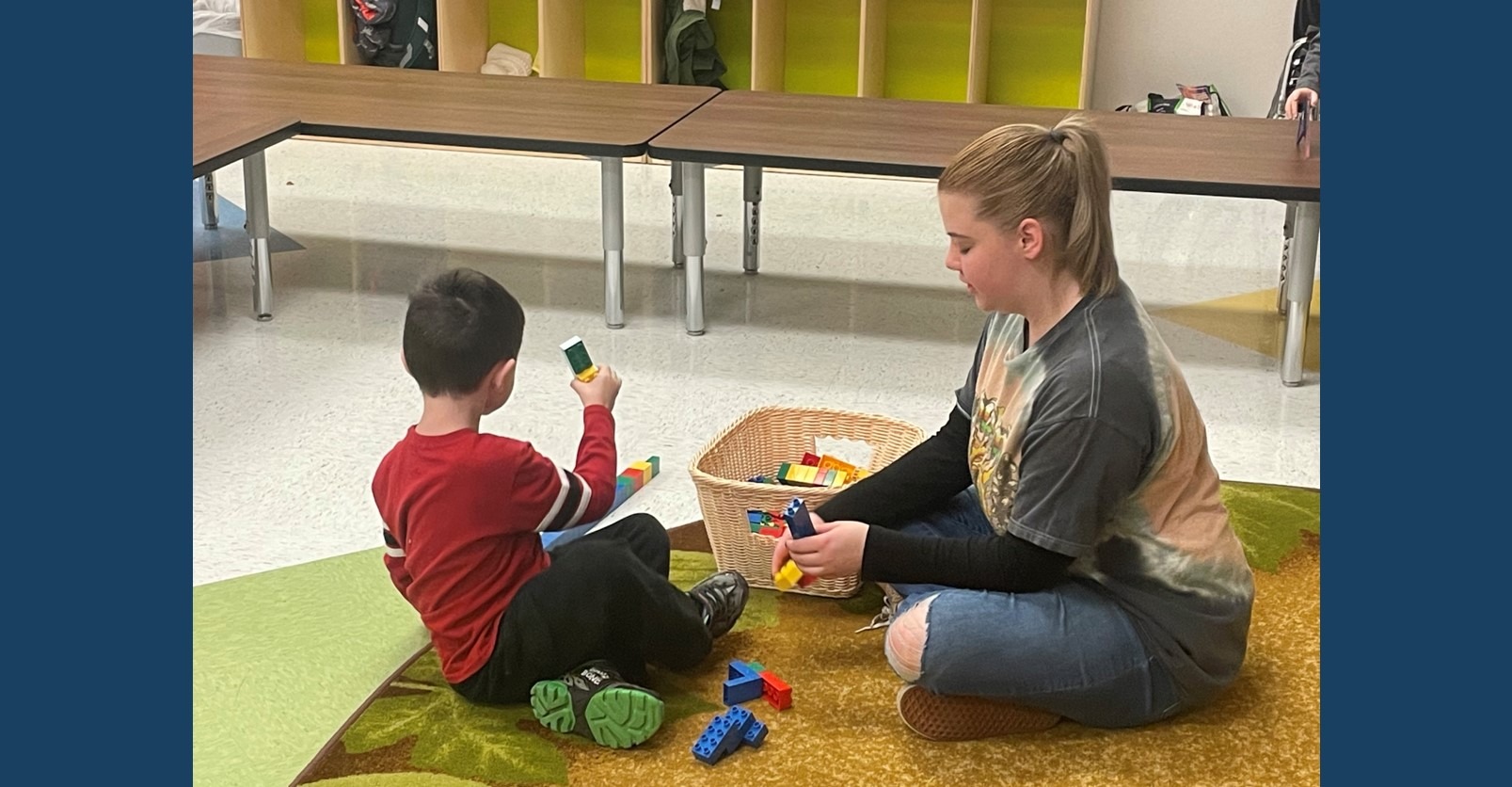 Westminster, MD─ Carroll Community College (Carroll), in partnership with Maryland Department of Education (MSDE), offers early childhood educators a path to earn their degree debt-free through the Child Care Career and Professional Development Fund (CCCPDF). There is a great need for early childcare providers in Carroll County and throughout the state, and now is an excellent time to join the early childhood education sector.
Participants can range from students entering the program from high school to educators who have owned a childcare center for years wanting to further their education. The goal is to have more qualified and educated childcare providers in Maryland without the stumbling block of paying for courses.
The CCCPDF is a tuition assistance program for childcare providers to obtain a college education at participating colleges and universities in Maryland. Funding is available for childcare providers to earn a college degree in Early Childhood Education, Child Development, Elementary Education, or Special Education.
Since July 2008, Carroll has helped early childhood educators earn their degrees debt-free with money from the CCCPDF. The fund provides a grant from the MSDE, which covers tuition, books, and college fees for those pursuing early childhood degrees.
In this career field, you can make a difference in the lives of young children every time you head to work. You see children's development and learning firsthand as they grow and flourish under your care. In many families, parents rely on childcare so they can work, so they entrust you with their children – and what a privilege it is to play a role in children's lives during those vital first years.
"The access to support from the professors and academic tutoring services has helped me to grow and become successful. The early childhood program coordinator has become a cheerleader in helping to encourage my educational path," said Aaron Dean, a participant in the program at Carroll.
The assistance allows participants to pursue their passion and not accumulate student debt which enables them to focus on being a good role model for children, staying abreast of trends in education, and having the pleasure of working with kids and forming bonds with families.
Students are supported not just by professors in the Education department and the Academic Services Tutoring program, but they also have a dedicated coordinator who works solely with CCCPDF students.
Carroll has awarded over $850,000 to more than 130 students. A typical 3-credit class at Carroll costs $516 in-county and over $860 out-of-county. Add that up for an Associate degree, and you are looking at a minimum savings of over $10,000 for in-county tuition and over $17,000 for out-of-county students who want to pursue a degree in Early Childhood Education or Elementary Education.
Also, two-year students can transfer to a four-year program at another institution participating in the CCCPDF. This includes colleges such as Towson University, University of Maryland Baltimore County or Eastern Shore, and Notre Dame of Maryland University, among others. The CCCPDF even covers master's degrees at select locations.
"Through the CCCPDF program, I finished my last couple of semesters at Carroll with my tuition and books paid for. Because I was a participant in this program, I have been able to attend Towson University without having to take out student loans and will graduate debt-free – something that seemed like an impossibility before my time at Carroll," said Aislinn Canavan, a graduate from Carroll.
Instead of paying tuition, graduates from the CCCPDF program fulfill service commitments by working in licensed childcare environments in Maryland while in school and for a length of time equal to the years covered by the program. This helps ensure that the investment in the education of the childcare workforce continues in Maryland beyond the education period.
The application window opens after January 1st and closes on March 1st. Those interested can contact Carroll starting January 2nd and no later than February 1st to begin the process for the 2023-2024 academic year.
With the joys of assisting young children to learn, play and grow, there are many reasons to join the early childhood education sector—find out how to get started by reaching out to Jess Sichel at cccpdf@carrollcc.edu.
PHOTO CAPTION: Aislinn Canavan spends time with a student of Carroll's Littlest Learners Child Development Center.
-END-
##
Carroll Community College's mission is Empowering learners. Changing lives. Building community. Carroll Community College (Carroll) provides accessible, high-quality educational opportunities to advance careers, enrich lives, and strengthen the community we serve. Carroll offers academic and career preparation leading to transfer to four-year colleges and universities, and for direct entry into professional opportunities. Carroll Community College is located at 1601 Washington Road, Westminster, Md., 21157. Visit us on our website at www.carrollcc.edu.