Press Releases
Carroll Community College Student Profile: Joseph Papi, 37, Returning Student and Army Veteran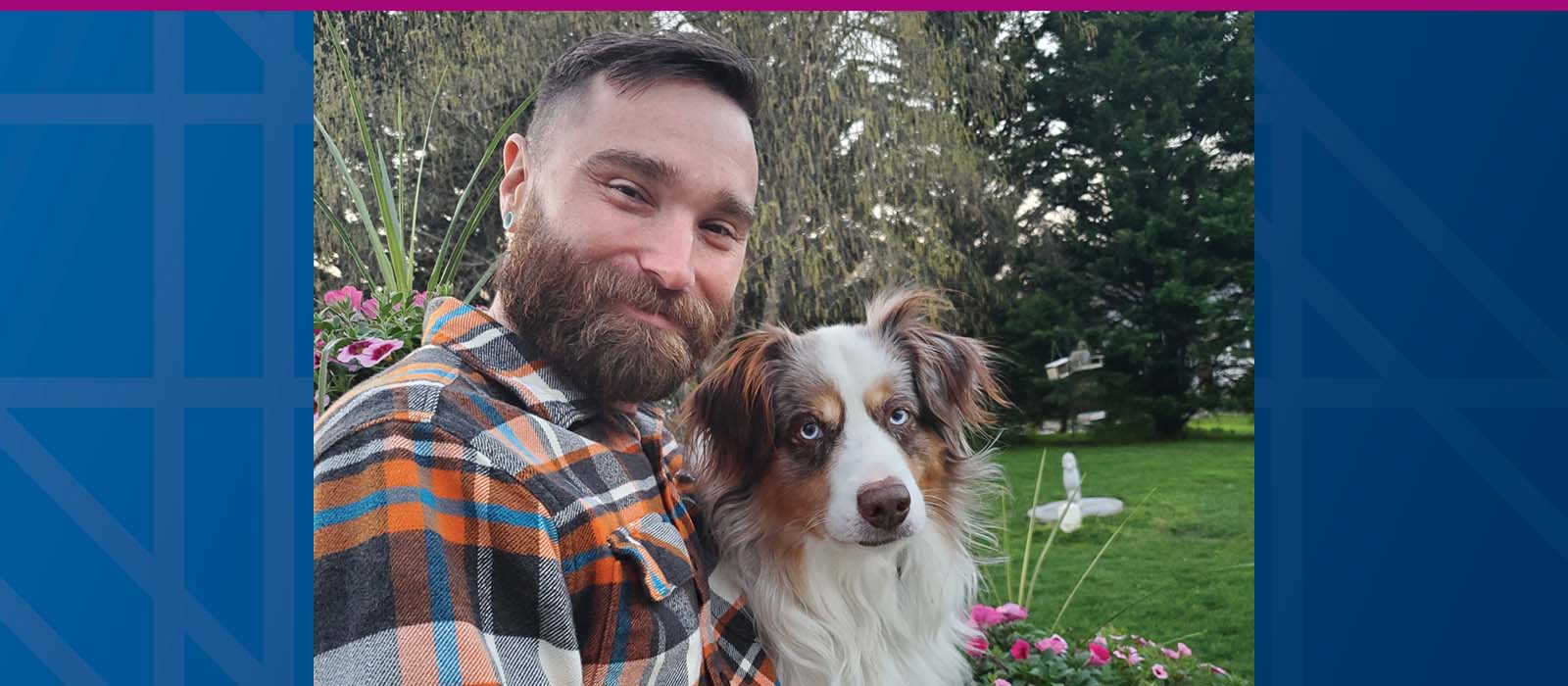 Student Q&A: Joseph Papi, 37, Returning Student and Army Veteran

Tell us about yourself.
I grew up in Westminster, graduating from Westminster High School in 2002.

I joined the Army in 2012 and served as a Combat Medic. While serving, I discovered a passion for healthcare.

After years away from family, I decided to come back to Maryland to be closer to family and pursue a degree in nursing. After I graduate from Carroll, I plan on pursuing a doctoral-level Nurse Anesthetist degree. I am currently taking prerequisite classes and plan to enter a program this fall.

I currently live in Westminster with my wife, who is also a Veteran and working on her Master's degree, along with our Australian Shepherd Red.
Why did you choose to attend Carroll Community College?
I chose to attend Carroll Community College because it has a good nursing program, and they also have a Bachelor of Science in Nursing partnership program with Towson.
How has Carroll Community College made a difference in your life?
Being older than most who decide to start taking college classes was a bit daunting. I wasn't sure how I would fit in, but I have felt very welcomed by all of the staff and my classmates.
Please tell us about your co-curricular or community service activities.
I am currently involved with the Student Veteran Organization (SVO) as the club President. We participate in community projects and try to focus on serving veterans in need.
What advice would you give a prospective student considering Carroll?
Do not be afraid to ask questions. All of the staff and clubs are here to help you succeed. The first person I spoke with at the college happened to be the SVO advisor from Carroll, who helped guide me in getting registered as a student. Having this advisor, who was also a Veteran, was very helpful because he had already encountered many of the hurdles I was facing.
For other Veterans on the fence about taking College courses/earning a degree, what helped you make the decision?
I knew that I could only get so far in the military without a degree. I had to decide what would be best for my family and chose to pursue a degree instead of continuing active duty service.
The G.I. bill has made my education more accessible. This past year I received additional financial support through federal grants including some money from the CARES Act. I am also applying for scholarships and hope for more CARES support if it's available again in the fall.
What challenges have you faced that would be important for other Veterans of any age to know.
The biggest challenge I face is within myself. I won't graduate with my nursing degree until I am 40, so it is never too late to make a change in your life to make yourself better.
To view the Carroll County Times Q&A article about Joseph Papi, click here: Westminster resident Joseph Papi on what it's like as a veteran to be pursuing a degree at Carroll Community College