Press Releases
College provides food for struggling students during upcoming holiday season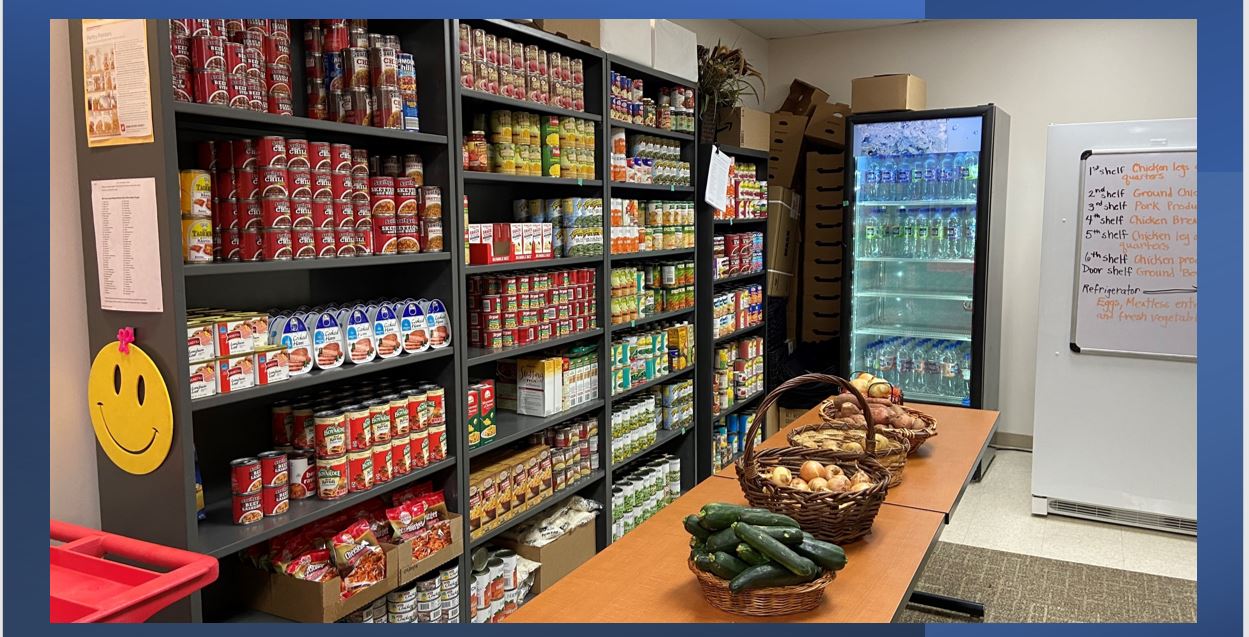 Westminster, Md., November 7, 2022 ─Now more than ever, with the increase in food and gas prices, Carroll Community College (Carroll) continues to offer assistance with a food locker program to meet the needs of food-insecure students, staff, and faculty while partnering with local organizations to create pathways out of hunger. The Carroll Community College Food Locker Program offers perishable and nonperishable food items as well as non-food items.
Over the last three months, the food locker has provided 228 bags of groceries weighing 3,780 pounds. The foods included cereal, beans, canned goods, condiments, flour, drinks, fresh fruit, vegetables, personal hygiene items, and more.
During this Thanksgiving season, the food locker will give 25 Thanksgiving boxes with a turkey supplied by Penguin Random House to those in need and the food locker will provide all the extras. "There is such joy in helping others," said Diane DeAtley, student engagement specialist at Carroll.
Carroll's partnership with The Maryland Food Bank (MFB) is instrumental in the ability to give to those in need. The MFB delivers 1,500 pounds of selected food items to the food locker on the first Wednesday of each month and local volunteers come in to shelve the delivery. The clients may obtain four bags of essential items each month by choosing what they need.
"Recently, a client was in tears, telling me how much this food means to her," said DeAtley. "One young man said he couldn't make it without the food locker," she said. DeAtley said she receives smiles, hugs, and expressions of gratitude every day.
During the year, the food locker has seasonal programs in partnership with Carroll County community-based businesses. Those local organizations have donated food and non-food items including college-ruled paper, spiral notebooks, composition books, backpacks, personal care and hygiene items, and pet food and supplies.
The clients of Carroll Community College Food Locker Program are grateful for the continued Carroll County community support. To make donations, contact Diane DeAtley at 410 386 8500 or email ddeatley@carrollcc.edu.
Photo caption: The Carroll Community College Food Locker Program is stocked and ready to provide necessary assistance to students, faculty and staff during the holiday season.
-END-
## Carroll Community College's mission is Empowering learners. Changing lives. Building community. Carroll Community College (Carroll) provides accessible, high-quality educational opportunities to advance careers, enrich lives, and strengthen the community we serve. Carroll offers academic and career preparation leading to transfer to four-year colleges and universities, and for direct entry into professional opportunities. Carroll Community College is located at 1601 Washington Road, Westminster, Md., 21157. Visit us on our website at www.carrollcc.edu.