Press Releases
Financial Assistance Available for Summer Camps at Carroll Community College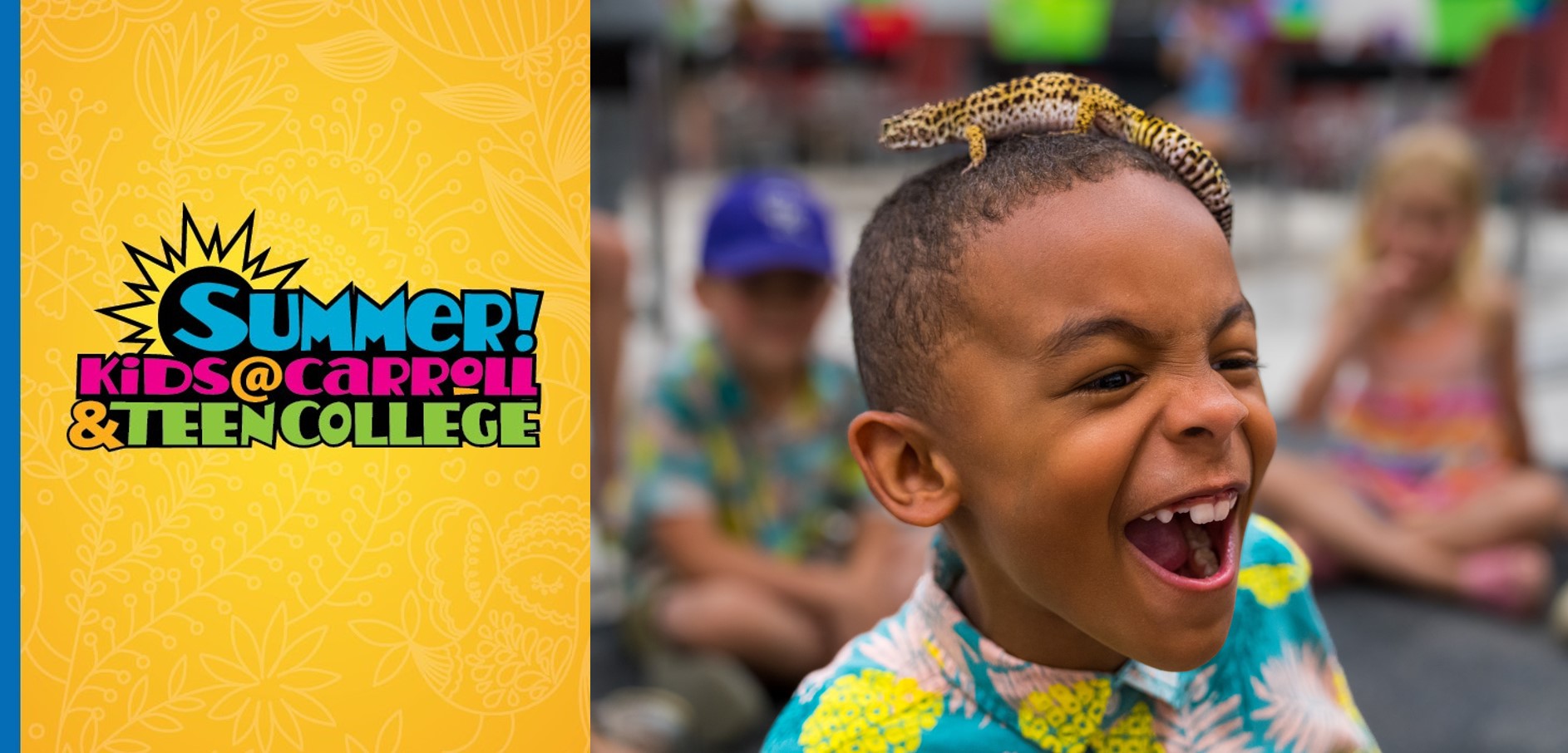 Kids@Carroll and Teen College Offer Fun and Educational Opportunities for Ages 5-15
Westminster, MD─ Carroll Community College (Carroll) is offering financial assistance for those who need help offsetting the cost of attending its summer camps which run from June 26th thru August 18th. Carroll County residents who demonstrate financial need are eligible to apply for these funds for programs offered by Kids@Carroll, designed for children ages 5-11, and Teen College, for ages 12-15.
On average, students can lose 25 to 30 percent of their school-year learning over the summer. Keep their minds moving at Kids@Carroll and Carroll Teen College! These camps offer:
Educational enrichment programs in a camp-like setting;
Exciting hands-on activities and experiments;
Expert instructors providing real-world experiences;
Various fun topics such as cooking, robotics, science, reading, video game production, and much more!
Students who attend Carroll's summer camps will broaden their knowledge and skills through fun and exciting learning experiences. They will be ready to hit the ground running for the start of the new school year in September.
"We have so many great educational camps, and our goal is to make them available to as many local kids as possible," said Cassandra Casey, Coordinator of Lifelong Learning at the College. "In our effort to be the community's college for all ages, these programs are designed to keep children engaged while having fun this summer."
The camp offerings also include career exploration, arts, music, and various STEM activities such as coding and app development. "With such a variety of engaging topics, it's easy to see why our programs have become so popular with parents," said Casey.
For the second year, the College has partnered with PIE3. This local, all-volunteer non-profit supports robotics in the Carroll County area and offers robotics activities for both age groups.
"There are many opportunities to try new things and open experiences for many kids. And they really emphasize fun – so the learning sneaks in, which I love," said Rose Young, Director and Treasurer, PIE3 Robotics.
For more information about Carroll's summer camps, go to: https://www.carrollcc.edu/programs/personal-enrichment-programs/summer-camps/
To apply for financial assistance: email cet@carrollcc.edu
For more information about PIE3 go to: https://www.pie3.org/
Photo Caption: Carroll Community College's Summer! Kids@Carroll & Teen College camps offer fun-filled learning experiences to campers through exciting hands-on activities.
-END-
## Carroll Community College's mission is Empowering learners. Changing lives. Building community. Carroll Community College (Carroll) provides accessible, high-quality educational opportunities to advance careers, enrich lives, and strengthen the community we serve. Carroll offers academic and career preparation leading to transfer to four-year colleges and universities, and for direct entry into professional opportunities. Carroll Community College is located at 1601 Washington Road, Westminster, Md., 21157. Visit us on our website at www.carrollcc.edu.